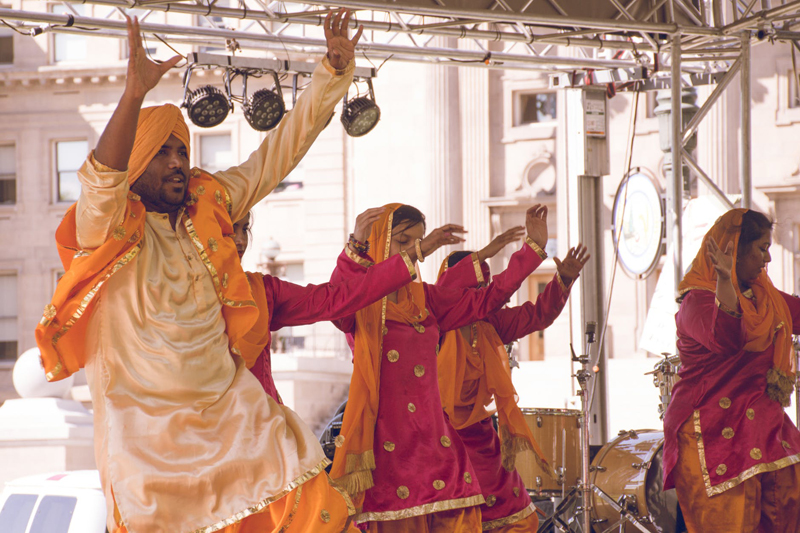 If you haven't heard by now, this week is National Dance Week. Dancers from all over the United States are taking part in the week long celebration. Through May 2, 2010, dancers are putting their best foot forward to show the public that dance is alive and well.

Most dancers have made it known that this week is National Dance Week. Belly dancers, for example, are writing messages such as, "shimmy, shimmy, shimmy". Dancers have performances year round, but this week is special. This is a national celebration, one that most dancers prepare for, in hopes that they bring public awareness to the art.

It appears that New York is the front runner in this celebration. They will be celebrating all through mid May 2010. The website ndw-nyc.org/tri-state-events, lists everything that will take place in New York. People are encouraged to submit their videos. This website specifically asks that those who submit, keep their videos at fifteen seconds. Project Dance in Time Square New York, was born after 911 to promote healing and unity. There are clips from Project Dance on this website.

Another event will take place on Tuesday, May 18, 2010. It is AIM National's kick-off event at Florence Gould Hall. Please take time to visit New York's National Dance Week website. Their logo is, "Celebrating the Joy of Dance & Movement in the Five Boroughs of New York".

There is an organization that runs this national event. Mrs. Patricia Goulding is the Executive Director of National Dance Week. She has been an instructor for thirty-five years. She is also a member of Dance Masters of America.

The website, nationaldanceweek.org, lists all the representatives from each state. It is a great resource, so that individuals know who to contact in their state. Surprisingly, Texas has few contacts. Interested in becoming part of the organization? There is information on becoming a delegate. Responsibilities are listed, so that one knows what is expected of them.

National Dance Week brings public awareness to the art form of dance. It is important for the public to know what is happening in the dance community in their area. Performances, lectures, and exhibits are a great way to bring the community out. Interest in the dance grows, as well as community support. Also, a performance or two may inspire the little ones to become dancers.

A cookbook was also created for this event. Barre Food, the cookbook for Natioal Dance Week, is filled with recipes from the who's who in dance.

Get involved this week to show your support. Hook up with a dancer, dance naked in the shower before you go to work, whatever. Just dance!



Editor's Picks Articles
Top Ten Articles
Previous Features
Site Map





Content copyright © 2022 by Ronnette Ramirez. All rights reserved.
This content was written by Ronnette Ramirez. If you wish to use this content in any manner, you need written permission. Contact Ronnette Ramirez for details.