Tools You Will Need To Sell Stamps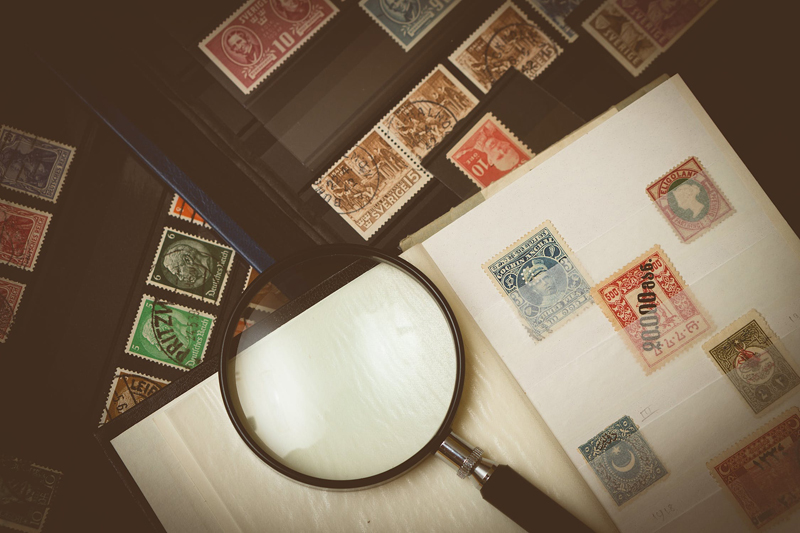 To really make money selling stamps, there is some equipment that you will need. You may already have some of these items in your possession right now. The equipment needed ranges from a computers and scanners to stamp tongs and glassine envelopes. Most of the equipment listed is necessary, but some items are optional for now.

Computer

Access to a computer is a must. The computer doesn't have to be the latest up-to-date model available. The main things it must be able to do are:

• Connect to a scanner.
• Connect to the Internet.
• Run imaging software.

Scanner

When you pick out a scanner, try to choose one with the most resolution you can afford. Make sure it is a flatbed scanner with a minimum scanning area of 8.5X11 inches. The scanner's minimum acceptable resolution must be 600X600 dpi (dots per inch). If you can find a stand-alone scanner, so much the better. But if you have to settle for an all-in-one scanner, printer, fax, etc. make sure the scanner is up to the stats we listed.

Imaging Software

There are several imaging software programs on the market. Nearly all of them will allow you to rotate, crop, and change the resolution of images, which is pretty much all you will need imaging software for anyway. You may find that a suitable imaging software program may have come with your scanner or a digital camera.




Printer

This could be considered to be an optional item to begin with. Having a printer is handy to say the least. You will mainly need a printer to print individual address labels, invoices, envelopes, etc.

Stamp Tongs

Stamp tongs are an essential part of collecting stamps. Stamp tongs are specially made to reduce damage to stamps when they are used properly. There are a variety of shapes and lengths for you to choose from. The tips can be square, round, pointed, spade, bent, and any combination of these. Decide which shape works best for you.

Always get into the habit of using stamp tongs to handle all of your stamps, even the ones you might consider to be "worthless." By using them constantly, you will avoid a mishap to one of your more prized stamps.

Never use ordinary tweezers to handle stamps! The sharp edges at the ends, can be very damaging to stamps. The mere pressure alone from using tweezers can cause creases in you r stamps.

Resist the temptation to handle stamps with your bare hands. It is all too easy to bend a perforation or bruise the stamp with your fingernail as you try to pick it up. Additionally, the oil and dirt from your hands can have irreparable negative effects on your stamps. The bottom line is to always use stamp tongs to handle your stamps. Their use will minimize the likelihood of damage and help you retain the value of your stamp collection.

Magnifying Glass

Another essential tool you will need is some type of magnifying glass. This tool will come in handy every day, as you look for any imperfections on your stamps. Look for a good quality magnifier. It doesn't have to be a very strong magnifier to start with, just strong enough to make out scratches and marks on your stamps.

Stamp Guidebook

This is perhaps the most important item you will need. A good stamp guidebook will help you to identify the individual stamps you will be selling. A good stamp guidebook will be expensive for a current edition. Consider looking for a slightly older edition from a previous year. You should be able to find a copy at a cheaper cost. You can find used copies online from used book dealers.

Guidebooks are normally arranged alphabetically by country. To use the guidebook, simply identify the country the stamp is from, and search for an image that matches the stamps that you have. From there search for any variations and identify your stamp. Use the value listed as a guideline to what your stamp is worth.

Perforation Gauge

A perforation gauge is a very helpful and inexpensive tool. A perforation gauge looks like a small ruler, and indeed it may have markings on it like a ruler. The gauge is used to determine the spacing of the perforations on postage stamps.

Often, the only difference between different postage stamps is the spacing of their perforations. To use the gauge, simply line up the perforations on a stamp with the markings on the gauge. This makes it quick and easy to identify some stamps.

Glassine Envelopes

Glassine envelopes are small, semi-transparent envelopes made out of a material resembling wax paper in look and weight. The material they are made out of is chemically neutral to help avoid oxidation or staining to stamps. These envelopes come in various sizes, so choose the size that works best for you.





Related Articles
Editor's Picks Articles
Top Ten Articles
Previous Features
Site Map





Content copyright © 2022 by Gary Eggleston. All rights reserved.
This content was written by Gary Eggleston. If you wish to use this content in any manner, you need written permission. Contact Gary Eggleston for details.