A Psychedelic Belly Dance and Drummer Session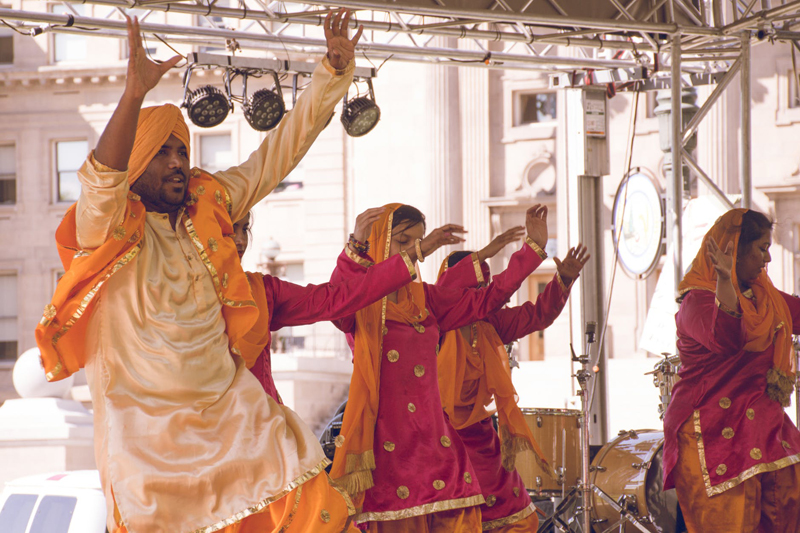 It was a totally cool experience, on a warm, Houston, Texas night. Co-Founder and Director Ken "Tulo" Knezick of Gypsy Dance Theatre, coordinated a live drum session, with black lights, strobes, and smoke machines to make the mood groovy. I am so looking forward to the next one.

Every first Friday of the month, belly dancers along with drummers get together in dance and music. What started off as drumming classes at Sirrom studio, grew into something bigger. Going on six years, belly dancers and drummers create this atmosphere of true bliss.

Mr. Knezick said, "the dancers come first, making this more than just a drum circle". The objective of the Dancers and Drummers Jam is to create a stress free environment. There are many dancers who aspire to dance in front of a live band. Most dancers never have the opporunity, either because the opportunity is not there or they are afraid. There is much improvisation with live bands, and belly dancers who have no experience, learn the hard way. In this awesome Dancers and Drummers Jam, not only do dancers gain the experience, but up and coming drummers learn as well.

The lights were low, the strobes, the colors, the circle of drummers, made me feel like I was in belly dance heaven. What an honor to be in such a warm, giving group of both dancers and drummers. There was an unexplainable bond between the two groups, for it felt as if everyone had known each other for years. "We've had transcendental moments when the musicians and dancers really click together and make magic. Watching the dancers meld with the music is always interesting, and occasionally I've been inspired to jump up and dance myself", said Ken.

Colorful digital projections also filled the studio. Ken used the digital projections, as inspiration for improvising on his double-reed horn called a rauschpfeife, which is, according to Ken, a sixteenth century wind instrument similar to a shawn or zuma. Ken said, "at the end of an evening, I like to start a very slow Ayub, match the strobe light to that tempo, and then slowly increase the tempo. The beat of the strobe flashes until we are all playing and dancing as fast as we can".

At the Dancers and Drummers Jam, Ken plays more than one instrument. He brings a darabuka (doumbek), a djembe, his Turkish clarinet, a bamboo saxophone, and if he has additional time to set-up, chimes, cymbals, and a large Chinese gong to the session. That's a lot of instruments!

There were drummers everywhere, and on average, thirty drummers make an appearance. To begin, Ken announces a specific rhythm, such as Maqsoum or Saidi, vocalizing the beats of that rhythm several times, until the drum takes over. "Once the rest of the players pick up the rhythm I work on holding the ensemble to an even tempo", said Ken. When the tempo is solid, then Ken will switch to a different instrument.

One of the challenges Ken encounters, is having to hold the tempo steady. Some drummers want to feel their oats and want to get faster. At times during the second hour, the drummers get tired, so Ken's task is "try to be sure that we keep a clear beat". Most of all, Ken encourages the drummers to have fun, within the structure of the rhythm pattern.

There will be many more Dancers and Drummers Jam sessions to come. Ken says that the effort is surely a team effort. Sandie Schreiber and Debbie Scheel of Sirrom have been big supporters, and Michael and Wendy Ray have always lend their helping hands. Mike Garcia created the digital projections, while Beverly LaFleur managed the dry ice.

"I am especially honored when belly dance instructors from outside the Sirrom circle attend and bring their own students", said Ken. Also a resounding, "OPA" to all the wonderful dancers and musicians who do participate in this "communal music and dance effort".
You Should Also Read:
Gypsy Dance Theatre
Psychedelic Drummers and Dance Session


Editor's Picks Articles
Top Ten Articles
Previous Features
Site Map





Content copyright © 2022 by Ronnette Ramirez. All rights reserved.
This content was written by Ronnette Ramirez. If you wish to use this content in any manner, you need written permission. Contact Ronnette Ramirez for details.