Further Preparations To Sell Your Stamps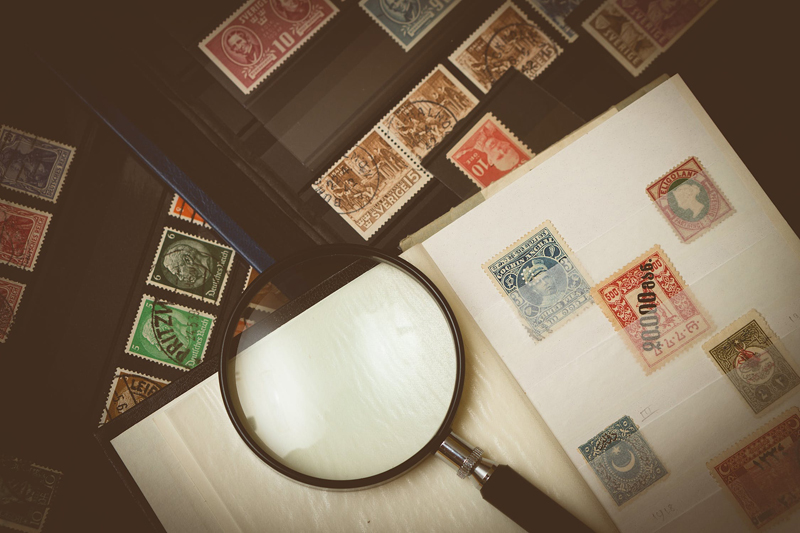 In a previous article we discussed how to scan and label your stamps. In this article we will cover some ways to tweak your images and how to sell them on an online auction site such as eBay.

Imaging

After scanning the stamps, you may need to do some tweaking to the various stamp's images. If the images are not straight, you will need to rotate the image until it is straight in appearance. You would be surprised how many online stamp auctions feature crooked pictures. It is a good bet that these sellers are missing out on some higher dollars and bids.

A misaligned or crooked picture could easily be the difference between and unsold stamp and one that sells for fifteen bucks! Don't forget, we are selling professionalism as well as stamps. Prospective bidders are looking at your auction as the "Total Package." Make it as professional as possible.

Open your imaging program and one of your stamp images. Imaging programs are so numerous it is beyond the scope of this article to describe each and every one.

Find the measuring tool, or simply eyeball it, and rotate the image the correct number of degrees to straighten it up and down. Use the bottom of the perforations as a guide, as opposed to the image itself.

After you have centered the image so that it appears straight, crop the edges close to the sides of the stamp. Do not crop any part of the stamp itself. There should be a little of the black background surrounding the entire stamp.

After cropping, adjust the resolution. For classical stamps, set the resolution between 300 dpi and 450 dpi. If the stamp is a lower value topical stamp, you can usually get away with a resolution of 150 dpi to 200 dpi. Keep in mind, that the higher the dpi, the bigger the file size and the bigger the image will be.

Finally save the image as a JPEG on medium to high resolution. While this can be a time consuming process to adjust each image, the end result will be higher bids and more money in your pocket.

Creating An Auction Title

The next step is posting information on your stamp. For this we will start with the auction title. Creating a great auction title is the same for whichever online auction you decide to post your auction on. Of course eBay is the premier auction site, but there are smaller online auction sites that are cheaper to list on and will still let you reach many hungry buyers and bidders.

No matter which online auction service you use there will be a limit to the number of character you can use in your auction title. For example eBay only allows you around 55 characters. Try to get as much information into the title as you can. This information needs to be key words that a prospective bidder would use to search for a particular stamp.

The auction title is the most used method to search for auctions, so try to get the most common search terms for your target audience. Learn the stamp "lingo" and use it in your auction descriptions. Below is a partial list of common abbreviations:

M -mint
H -hinged
NH -never hinged
LH -lightly hinged
OG -original gum
NG -no gum
XF -extremely fine
VF -very fine
F -fine

Thus if a description says MNHOG VF, the stamp is mint, never hinged with the original gum and very fine centering. Here are some examples of descriptions you could use:

If you have a set of stamps from Malaysia, issued in 1983 that has never been circulated, depicting freshwater fish, you could write the title as:

Malaysia 1983 Freshwater Fish Set MNH

If you have some stamps from Niger with no perforations, joined in pairs, issued in 1996, depicting the 1998 Olympics in Nagano, mint never hinged, write a title similar to this:

Olympics Nagano 98 Sports Set Imperf Pairs. Niger MNH

These are a couple of examples of how to write a good auction title. Always break the description down to common, searchable words. For example, if a stamp you are selling from Argentina shows a Kingfisher, many people may not know that it is a bird. Even if they do know it's a bird, they probably will not search for the key word "Kingfisher." Think about search terms when you are creating your auction titles. A great title for the Argentina stamp could be:

Bird Stamp, Kingfisher MH Argentina

Whatever the type or condition of the stamp, try to describe it as factually as possible. Avoid words like "Wow" or "Check this out." These terms have so over used, nobody pays attention to them anymore. Instead, rely on searchable terms that can actually make you some money.



Related Articles
Editor's Picks Articles
Top Ten Articles
Previous Features
Site Map





Content copyright © 2022 by Gary Eggleston. All rights reserved.
This content was written by Gary Eggleston. If you wish to use this content in any manner, you need written permission. Contact Gary Eggleston for details.