Where To Find Coins To Sell Online?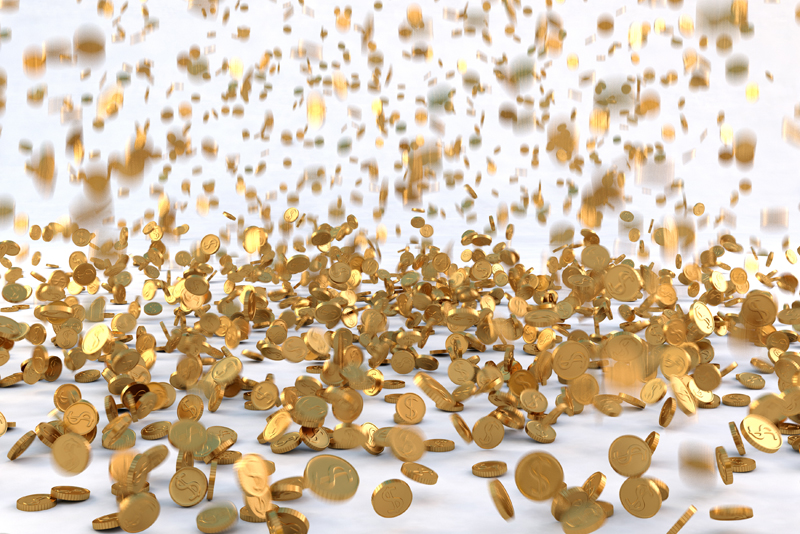 Finding sources to buy coins, and then finding ways to sell them at a profit is the heart of selling coin at an online auction. If you are already a coin collector, you may have surplus coins in your collection that could be sold for a profit. However we will cover various ways you can find coins to buy and resell for a profit.

There are some basic principles and methods for selling coins at an online auction such as eBay. There are no "secret" places to buy coins at rock bottom prices that will always sell for a profit. Nor are there any secret lists either! Avoid any offers to buy such lists, they are only scams. There are some tried and trusted ways to find coins suitable to resell for a profit:

1. Buy big, sell small. Buy coins in volume or in large lots, and then break these lots down into smaller lots. This is what many online auction sellers do. Buying in quantity usually brings the cost down per coin.
2. Use your specialist knowledge. Most coin collectors specialize in specific areas of coin collecting. For example if you are into Silver Dollars, search through eBay listings, magazine advertisements, and dealer advertisements. The best bargains will usually come from other collectors.
3. During the summer months online auction sites generally have fewer bidders, and you are more likely to find profitable lots for re-sale.
4. Profit from small coin stores. The best places to get cheap coins are small coin shops that don't sell many coins. Often times, you can find some great bargains if you have a ready amount of cash in hand. Remember buying in bulk should get you great coins at wholesale prices.
5. Buy coins from local people in your community. Placing an ad in your local newspaper will get you plenty of responses.

We will now get into the mechanics of selling at an online auction site. Of course eBay is the premier online auction site, but there are several smaller and cheaper online auction sites that these tactics can be applied to also.

The Basics

Much like anything else worthwhile in life, selling successfully at an online auction takes some time and effort. There is no get-rich-quick schemes here! I am not going to cover the actual selling process of an online auction site.

They all have a section on the basics of using their site if you are going to become a seller. What I am going to cover is how to choose a category to sell in and how to write a great auction title and description. Most beginners feel daunted when faced with the task of performing these tasks.

Choosing A Category

On eBay alone there are hundreds of categories to choose from, and it probably looks like an impossible task to choose the correct one. Some of these categories actually overlap. Do a search on the auction site and see what categories come up. Look at the most popular categories that come up first. These will probably be the best place to insert your auction.

It is important to get your auction in the right category. You will often find auction miscategorized and these will receive few or no visits and of course few bids if any. And many of these auctions fail to sell.

Choosing A Great Title

Next to choosing the right category, comes creating a great auction title. Titles are far more important than you might realize. The title is the first thing potential bidders will see as a result of their searching.

Online auctions are simply a numbers game. The more times your auction title comes up for potential bids, the more bidders are going to click on it to investigate your auction. Keep your auction title relevant with as many descriptive key words as possible.

Most online auctions limit your title to a certain number of characters. Do your best to fit your title within these limits. Short auction titles do not attract bidders, nor will titles with lines of exclamation marks, asterisks, or the words "WOW" or "MUST SEE" included in the auction title.

Titles completely in upper case letters are considered rude, and usually avoided by most bidders. It is perfectly alright to capitalize the first letter of each word. Always include the key words that you think someone in your target audience would likely use to search for your coins.

Poor auction titles mark the seller out as an amateur, and many bidders avoid such auctions. Show your enthusiasm and include descriptive words in the title, along with clear facts about your coins. Below are some examples of some bad titles to avoid using:

Kiddies Clothes For Sale

@@@@@@@Wonderful DVD Blowout Very Cheap WoW!!!!!!!

Second Hand Radios Offered No Returns

Silver Dollar Nice

Here are some examples of some better titles:

Fun Childrens Clothes Suit 5 to 6 Years Latest Fashions

New Brass Guitar Package Yamaha Amp & Gig Red Bag

United States 1882 CC Morgan Dollar NGC MS 62 Grade PQ

1875—S Trade Dollar Choice Toned Unc MS 62 PDQ

Some non-coin titles were included to illustrate the point better. Get as much detail as you can into your title and don't forget to include any key words that you think prospective bidders will be looking for. For an additional fee eBay let's you insert a subtitle. You might use this option if you are selling a higher priced coin. But only use this option if you think you need to include more details into your title.

Descriptions That Sell Coins

Next to writing a great auction title, writing a great auction description is the most challenging part of an online auction listing for most sellers. However, it is worth getting it right. The real secret is just being factual in your description.

Don't overdo things with a long and wordy description, unless you need to do so. Some sellers think that the longer the description, the better they are at selling the item. This isn't always the case.

Bidders are usually in a hurry, and an auction description that fills up their computer screen is probably going to send them scurrying on to someone else's auction listing, unless they happen to enjoy reading long ad copy.

A good auction description should do the following:

1. Tell the bidder exactly and concisely what is being offered. This translates into a description of the flaws and features of the item for sale.
2. It gives the prospective bidder a reason to buy. The description tells the bidder the benefits of bidding and buying the item.

Here is an example:

1891 $1.00 Morgan Silver Dollar Coin MS 66 NTC
This stunning silver coin is an 1891 $1.00 Morgan Silver Dollar. It has been professionally graded as Mint State 66 by Numistrust Corporation and is encased in one of their attractive, airtight holders. This is an investment-quality rare silver dollar. We have included the value of an 1891-P MS66 Morgan Dollar silver coin as estimated by respected industry leaders:
$15,000 : eCoinPrices.com
$16,000 : Coin Values

Here is an example of a bad auction description:

Here is a nice Large Cent. It is an 1828 Matron Head Large Cent. It is the Scarcer Small Wide Date variety. We grade this coin as Good+. Smooth chocolate brown planchet. A nice type coin. LOW Starting Bid and NO Reserve.

Whatever online auction site you use, be sure to list your shipping costs and policies at the end of your description. The visitors to your auction page will appreciate seeing your shipping costs and policies laid out. Shipping costs is a very sensitive matter for online auctions. Many sellers overcharge here to gouge their customers. Set a reasonable rate for shipping and handling charges.

You don't have to be an expert with words. You just need to accurately describe the coin as concisely and precisely as possible, and mention some good reasons for buying the coin. Get an emotional appeal into your description.

One method to help you write a good description is to find a description of a similar item being sold and then use the listing as a template. You simply replace the specifics with your own description and adding or deleting phrases as you feel necessary. Make sure to describe any faults or imperfections the coin has.

Bidders simply want to know exactly what they are bidding on. They will appreciate your truthfulness and will likely come back to your future auctions time and again, because they know they can trust you.

Never criticize your potential customers in your auction description. Many sellers put dire warning into their auction descriptions about not paying on time, or state "no returns."




Related Articles
Editor's Picks Articles
Top Ten Articles
Previous Features
Site Map





Content copyright © 2021 by Gary Eggleston. All rights reserved.
This content was written by Gary Eggleston. If you wish to use this content in any manner, you need written permission. Contact Gary Eggleston for details.