Your Online Auction Policies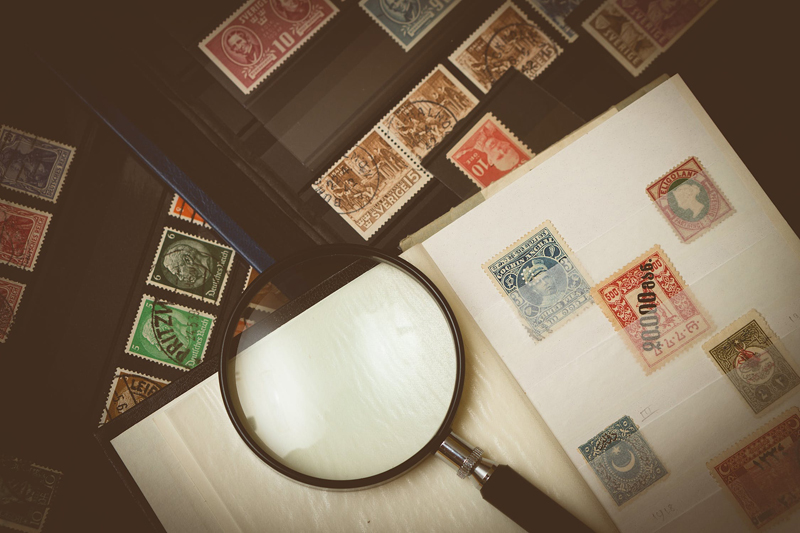 Once you have picked a suitable category for your stamp auctions and have written a good description, you need to state what your auction policies are towards the end of the description. This will let your prospective bidders know what they need to do to conduct business with you. Before we get to this we need to discuss how you should price your stamps effectively.

Pricing

There are various ways to determine how to price your stamp auctions. The price you start your auctions at will influence the final price paid. Your first step is to check out a stamp catalog. You need to make sure you are not holding onto a rare stamp that you might sell for much less than you could and should get for it.

There will be some trial and error in your pricing to begin with. Don't start out your topical stamp auctions at a lower price than you are willing to let them go for. Many times the first bid on your auction will be the only bid you will get. Therefore you want the winning bid to be at a price you can be comfortable with receiving.

eBay's seller fees keep going up so consult their site for their current seller fees. However, one principle will be consistent on eBay; the listing fee goes up the higher the price you start your auction out at.

If you list your starting bid between $1.00 AND $9.99, The listing fee would be $0.35. If you start your opening bid between $10.00 and $24.99 the listing fee would be $0.60. Of course these fees are only an example of what eBay's fees were in the past.

They are no doubt much higher at the present time. When your auction is completed, eBay charges final selling fees based upon a percentage of what the final auction bid was. And of course PayPal fees will come out of your auction final selling price.

eBay gets to double dip on your auctions. Consult PayPal's website for their current seller fees. Do keep an eye on eBay's and PayPal's selling fees as these will cut into your profits. Price your starting bid accordingly.

Check out some of the other online auction sites. Most will have lower selling fees, but the tradeoff is that they don't have the name recognition that eBay has.

No matter what online auction site you choose to use, auction volume volume is the key to sales. Any way you can find to automate the listing of your stamps will only increase your enjoyment and your profits.

Your Auction Policies

Now we come to a very important part of your auction listing. People who are considering whether or not to bid on you auction want to know that what they are bidding on is exactly what they are getting after they buy them from you.

If you post fuzzy, or out of focus pictures of your stamps, you won't get many bidders if any at all. This also applies to your titles and descriptions. Vague descriptions will turn off prospective bidders. Bidders want to know what they are bidding on.

At the end of your auction description you should provide some sort of description on what your auction policies are. Many sellers spell out dire consequences for not paying on time or other issues.

As a bidder I usually pass on these types of auctions up. As a prospective bidder, you really don't want to deal with a seller that is going to be a pain in the butt right from the beginning. So my advice is to avoid scaring off your prospective bidders with such dire warnings and such.

Instead provide some sort of guarantee to your customers. State it plainly in each of your auction descriptions. Bidders will feel more confident dealing with you, if they know you will stand by your merchandise.

Usually some type of a reasonable money-back satisfaction guarantee will work best. Let your customers know that they can return the stamps they bought from you in the same conditions as you sold them if they contact you within 14 days or even 30 days. Pick a time period that is comfortable for you.

Payments

You need to develop a payment policy. Your payment policy will govern the way you get paid, and how fast. There are a number of factors that you will need to spell out in your auction descriptions.

Decide what forms of payment you will accept. If you are a new seller on eBay, this may not be a choice to begin with. There has been a number of rumors that eBay will require sellers to use PayPal exclusively to accept payments. Consult eBay's site for this issue.

On other auction site you should be able to decide how you want to get paid. To accept credit cards, you will need to sign up for a PayPal account. PayPal presently does not charge a set up fee or charge monthly fees. PayPal charges you a fee when someone pays you. Again consult PayPal's website for their current fees.

If you decide to accept personal checks, you will need to state your check policy plainly in each auction listing. Most sellers choose to hold personal checks for a set amount of time to insure the check clears before they ship the merchandise.

Shipping And Handling

From your customer's perspective, shipping and handling charges are the most important issue when buying from you. Many sellers pad their shipping and handling charges in order to gouge their customers. It is important to establish a reasonable charge for shipping and handling.

Your cost to ship things goes up periodically. The Post Office raises their rate, UPS and Federal Express likewise constantly raise their rates. You do need to factor in something for your time and the cost of the shipping materials. The point is set up a rate that isn't gouging your customers. They will respect you for this alone.

If you are mailing small amounts of stamps use a suitable mailing envelope and use some protective posterboard or stiff cardboard inside to make the envelope stiffer and more protective. This will ensure that the stamps will arrive safely to your customers with minimal damage if any. Remember to put some sort of receipt into the shipment to show that payment has been received.



Related Articles
Editor's Picks Articles
Top Ten Articles
Previous Features
Site Map





Content copyright © 2022 by Gary Eggleston. All rights reserved.
This content was written by Gary Eggleston. If you wish to use this content in any manner, you need written permission. Contact Gary Eggleston for details.