Prepare before Taking Stage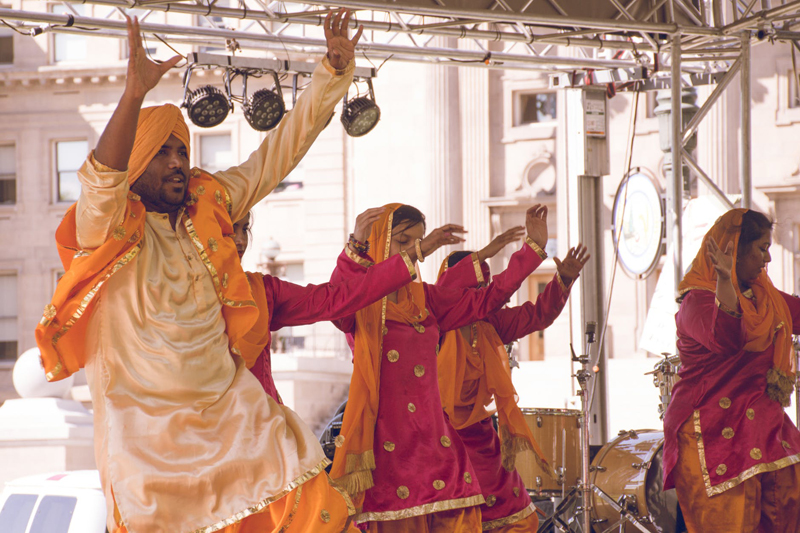 Dancers probably wish they had a permanent place, so that they can have their essentials to get ready for the performance. Most of the time, dancers have to carry a bag, or two, or three. What to bring and what not, is always a dilemma.

First, dancers should know a little about the venue. Most performances take place indoors, but when a performance takes place outside, dancers should be prepared for the weather. If there is too much wind, then a belly dancer's veil will not look right. A dancer should know if the temperature will be hot or cold in advance.

Second, dancers need to know if there are places to change costume and how far away is the dressing room from the stage. Believe it or not, most venues do not prepare a room for dancers. I have had many experiences where the staff employees find a place when I ask them. Right there and then. It is frustrating because as a dancer, it takes time for me to prepare for a performance,and the least a person can do is to prepare a dressing room for the performer.

However, there are a few events that I have been to where the organizers do prepare an area. They take pride that they went out of there way, although there are things missing. As a courtesy, just thank the individuals for preparing a space.

Third, with the above mentioned two important things to consider, a dancer has to pack the essentials in her bag. In that bag should be what a dancer needs for the performance and nothing else. A bag should be prepared in advance and if need be, a check list to make sure the items are in there.

Performance make-up should be limited to what will bring out the dancer's face. Ten different eye shadows, uh, that's a little bit too much. The make-up needs to be fresh and not old. A small cotton placed on top of eye shadow or blush will prevent cracks, should stuff move while traveling. Mirrors should be big enough that it can be placed on a table freeing both hands.

Items for the hair should include brush, hair accessories, and/or rollers. Remember some places may not have electrical outlets for dancers to use flat irons and such. Again, if you know where you are going to perform and you know in advance, then bring the electrical stuff. Little plastic bags work well in separating the different items for the hair.

Jewelry and other decoration, should be placed in a small bag with a zipper. Necklaces, rings, bracelets, may get tangled in the brush or hair extensions. When dancers perform with others, it is a good idea not to pack expensive jewelry.

The outfits should be placed on a hanger, especially when dancers are performing in different outfits. Safety pins already placed on the bra or part of the outfit, can actually cause damage. Like the other items, safety pins should be in the bag. The outfit should be wrinkle free; take care of that the night before.

Other questions to ask before the performance. What is the stage floor like? Some stage floors are not smooth and can hurt the feet. Will the organizer provide water beverages? A water bottle is not a bad idea to pack. Parking? Sometimes performers have to battle for a parking space, and once in a blue moon, a dancer may have to pay.

When the performance is over, dancers should never be in a hurry to leave. They should make sure what they packed, is right back in place. Stuff can get lost, so it is important everything is with the dancer.


Editor's Picks Articles
Top Ten Articles
Previous Features
Site Map





Content copyright © 2022 by Ronnette Ramirez. All rights reserved.
This content was written by Ronnette Ramirez. If you wish to use this content in any manner, you need written permission. Contact Ronnette Ramirez for details.