Start Your Stamp Collection In 5 Easy Steps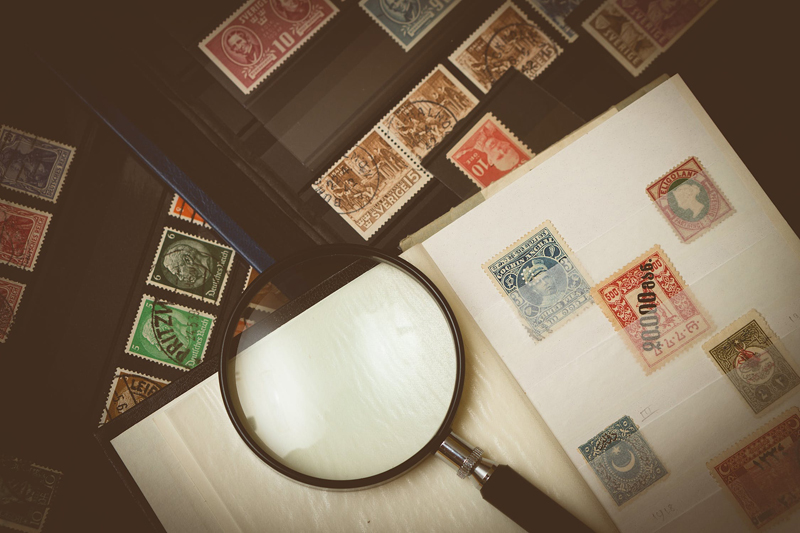 While stamps are the fuel that runs our modern postal system, they didn't always exist. In the 1840s British letter recipients had to pay to receive their letters. It wasn't until the introduction of the first "Penny Black" stamp that this situation changed. With the introduction of this stamp, the postage cost was determined according to the number of pages mailed and the distance they had to be delivered over.

The introduction of adhesive stamps is credited to Rowland Hill in 1837. His proposal was to reform the British Postal System by introducing a pre-paid adhesive stamp. He had no idea that his invention would become one of the most popular forms of collecting in the modern times.

Stamp collecting is a popular hobby for many reasons, too numerous to cover in this short article. It is sufficient to say that people collect stamps for many reasons such as a stamp's history, the culture it comes from, and the artistic value of the stamp itself.

There are many ways to start collecting stamps, but we will list 5 popular ways to get started:

Step 1: New or Used Stamps—One of the first decisions a new collector needs to make is whether to collect new or used stamps or maybe do both.

It is probably easier to start collecting used stamps as you can get many from your own mail. Let your friends and relatives know that you are collecting stamps. They are quite likely to save the stamps that they get on their own mail for you. This is one way to get a lot of used stamps free. New stamps can be purchased at your local U.S. Post Office as they always have new stamps coming out on a regular basis.

Step Two: Select A Theme—It is not feasible to collect every stamp that exists in the world. There is neither the time nor money available to pursue this endeavor. For this reason it is advisable to select a smaller niche theme and concentrate on this in the beginning of your collection.

You can concentrate on collecting particular countries stamps, various topicals, or stamps that commemorate things such as famous people, animals, events, etc. Your choices will be dictated by your own interests. There isn't much point collecting stamps that you have no interesting.

Step 3: Purchase Stamp Collecting Equipment—When starting your new collection it is essential to buy a good stamp catalog and a good stamp album. Stamp catalogs are great reference guides, which are full of useful information on individual stamps themselves.

Stamp catalogs provide much useful information on stamps and their values. It is advisable to get a catalog that uses the Scott numbering system. It is not necessary to purchase the most up-to-date stamp catalog. Just make sure the catalog isn't over 5 years old. Other necessary stamp collecting equipment includes; stamp tongs, magnifying glass, stamp album, perf gauge, etc. Stamp tongs are especially necessary.

Step Four: Find A Reputable Stamp Dealer.

Once you are comfortable with the fundamentals of stamp collecting, you are then ready to visit your local stamp dealer to look over his stock and perhaps purchase some stamps from him. Start with some assortments of stamps. These can cover a diverse range of topics and themes and will provide you with hours of enjoyment in sorting the stamps out.

You can also find stamps on many online auction sites. Don't rush out and start bidding right away. Get informed, ask plenty of questions and then make a wise buying decision.

If you buy stamps online from sources other than auction sites, you will need to let the seller know whether you want buy by "approval" or a "want list."
When a stamp dealer sends a collector an assortment of stamps, the collector can decide which ones to keep, and which ones to send back to the dealer. This process is known as "Approval" selling. A "want list" is a process whereby a dealer searches for a requested stamp in his stock and then quotes the collector a price.

Step Five: Join A Stamp Collecting Club—The best way to learn about stamps is to join a local stamp collecting club or join one of the numerous forums dedicated to stamp collecting.

You will benefit from your participation in either one. You can learn from the accumulated knowledge of seasoned stamp collectors. These more advanced collectors will be able to answer many of your questions relating to collecting stamps and will help you over any learning curve you may be experiencing.



Related Articles
Editor's Picks Articles
Top Ten Articles
Previous Features
Site Map





Content copyright © 2022 by Gary Eggleston. All rights reserved.
This content was written by Gary Eggleston. If you wish to use this content in any manner, you need written permission. Contact Gary Eggleston for details.