How To Make Your Stamp Collection Pay For Itself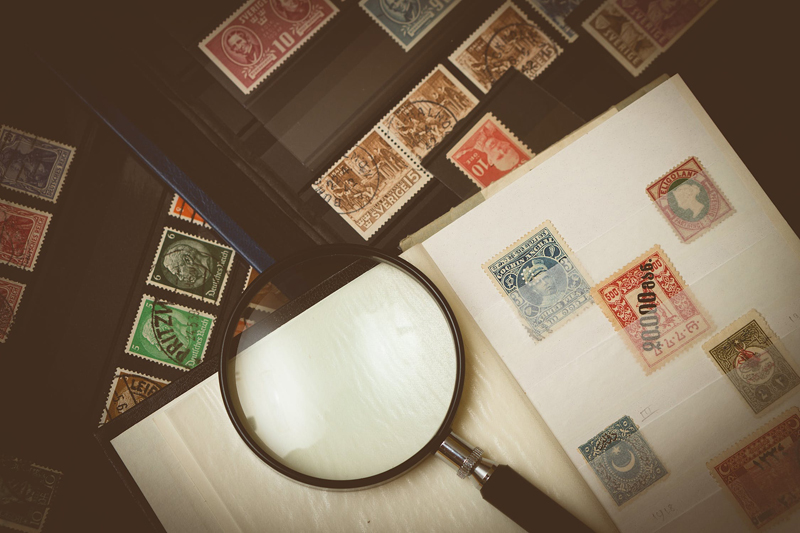 Once a stamp collector gets beyond the beginning stages of stamp collecting, the urge comes to make the hobby pay for itself. Of course this isn't as easy to do as one might think. There are purists that believe it is sacrilege to try to make money collecting stamps.

According to their view, you should collect stamps for the thrill of collecting, not to make money! In all honesty there is no reason why you shouldn't try to make stamp collecting pay for itself, if that is your desire. But in order to make this happen, there are some steps you need to take to get this process started.

First you have to decide what kind of a collector you are. Are you dazzled by quality? What are your collecting priorities? How much does a stamp's grade and condition mean to you? Are you buying stamps that you will not be able to part with?

You have to know what your happy level of acceptance is and buy the stamp that fits it. Buying that superb gem condition stamp that nobody will see but you is not going to make your hobby pay for itself in the beginning.

You cannot make money buying a few gem quality stamps. Granted you are not going to be buying junk stamps, but quantity and decent quality is the key point to begin with.

Don't even consider buying currently issued stamps in any quantity. You will never make any kind of profit selling them. Common cheap stamps will never be rare in your lifetime! There are simply too many of them around to ever appreciate in value.

Forget about trying to beat the odds. You want to invest in stamps to make money. Buying the current issues at the Post Office is not stamp investing! To see real investment quality stamps, you need to get a sales catalog from one of the major stamp auction houses or companies.

There is nothing saying your collecting must take you to the level of the big guys, it all depends on your budget. Just browsing through one of those stamp auction catalogs can be an eye opener and education in itself.

Start by buying mixed collections and lots. Don't forget, you are not trying to get rich at this point. Just spend enough to enjoy your hobby without breaking your budget. Remember that one of the most basic activities of a stamp dealer is buying collections and cherrypicking the collection for those stamps that he can sell for a handsome profit.

Even with that said, there are often plenty of stamps in the collection that the dealer may not be interested in but you should be interested in. Don't be afraid to buy some of these leftover collections. Shop the Internet or ask a local stamp dealer if he has some mixed lots.

Arm yourself with a fairly current stamp catalog and an experienced eye for a stamp's condition and grade to sort out the better stamps. Once you have them sorted out, you can sell these stamps at any of the various online auction sites such as eBay or Bidville. Auction sites like these let you reach more people than you could ever believe possible.

Do your best to keep your stock organized. Many premium condition stamps have been mixed into a dealer's junk stock by mistake. A dealer's junk stock are stamps that can be sold in bulk at an estimated price.

Most collectors do not want to bother sorting through this stuff. Since you are doing this, you will find the gems that they are passing up. Neat stock books and albums will help you organize your stock.

Your sales and the time you spend on them should not account for more than 25% of your stamp collecting time. Use the rest of your time to enjoy your hobby, at no expense to yourself. Use your free time to upgrade your knowledge of stamps. Specialize on what interests you. Your goal is to quietly and confidently become a stamp dealer in your own right.



Related Articles
Editor's Picks Articles
Top Ten Articles
Previous Features
Site Map





Content copyright © 2022 by Gary Eggleston. All rights reserved.
This content was written by Gary Eggleston. If you wish to use this content in any manner, you need written permission. Contact Gary Eggleston for details.