Posting Your Stamp Lots Online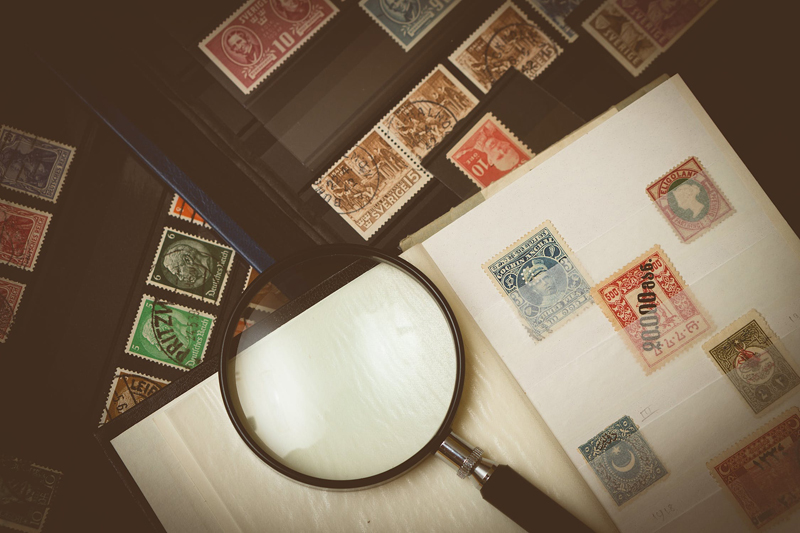 When you have your stamp lots sorted out and made up, you will need to scan them or take clear photos of them. Once this is done you are ready to start posting them to the online auction. In order to sell your stamps at an online auction site you will need to register as a seller.

Every auction site charges the seller a percentage of the sale price that the successful auction brings. Of course this fee will vary from one auction site to another. Expect eBay to be the priciest one, eBay is often referred to "FeeBay," because of all of the fees they seem to come up with. But them eBay is the largest and best known online auction site.

Which ever auction site you choose to use check out their fees and look around the site to see how many people are bidding on items similar to yours. You may find that some of the smaller auction sites have enough traffic to be worth posting your auctions on. Plus the cost to post and sell on them is likely to be much cheaper than eBay.

Auction sites, especially eBay have extra fees for things you can add to your auction to enhance it, such as adding more photos, reserve prices, bold titles, etc. You don't need these special features when you are first starting out. Just stick to the basics and list your lots.

There are a number of online payment services available to use. Most sellers use PayPal, because it is the most recognized and virtually the only one used on online auction sites. PayPal allows you to accept credit cards or electronic check payments.

Of course PayPal does charge a small fee when you opt to accept credit cards. However their fees are still much cheaper than setting up a merchant account through some other type of credit card processing service.

Next we come to a trickier decision; choosing the right starting bid for your auction. Some inexperienced sellers simply set their starting bid at $1.00. But this can be risky. If you only get one bid, you will have to sell the entire lot for a $1.00 and loose a lot of money in the process.

What you need to do is find the catalog value for your stamps if possible and then start your bid at about 1/4 to 1/3 of the stamps catalog value. If you start your bid over this percentage of the catalog value, you will run the risk of scaring off prospective bidders.

Don't bother setting a reserve price, unless your stamps lots involve some really rare stamps. You won't have this issue with common stamps. Even stamp dealers have to discount the price on the more common stamps in order to sell them.

The main reason not to set a reserve price is that most bidders won't bite. They don't want to waste their time trying to guess what your reserve price is unless there is something they really want out of the lot, and you know this will seldom happen.

The next step is to write up an accurate and detailed description of your stamp lot. An honest description should include the types and conditions of the stamps in the lot, plus how many stamps are in the lot. Go to eBay and look at some successful finished auctions for some examples of good and bad descriptions. You will learn a lot from this process.

You will also need to spell out your shipping charges, guarantees, and what type of payments you will accept. Avoid padding the shipping charges in order to wring a little more money out of your customers. Bidders are very sensitive to shipping charges beyond what is reasonable. By all means do factor something in for your time and expenses, but don't overcharge!

For stamps the main cost of shipping is the postage, an envelope, and some stiff cardboard to protect the stamps during shipping. So you really shouldn't have to charge $10.00 to ship the stamps when it probably only costs you less than $5.00 for these items together. The point is not to charge too much over your actual shipping costs.

Always include pictures in your auction. Most bidders will not bid on an auction without pictures. You can use a scanner or good digital camera to take pictures of your stamp lots.





Related Articles
Editor's Picks Articles
Top Ten Articles
Previous Features
Site Map





Content copyright © 2022 by Gary Eggleston. All rights reserved.
This content was written by Gary Eggleston. If you wish to use this content in any manner, you need written permission. Contact Gary Eggleston for details.