When Your Stamp Collection Becomes Valuable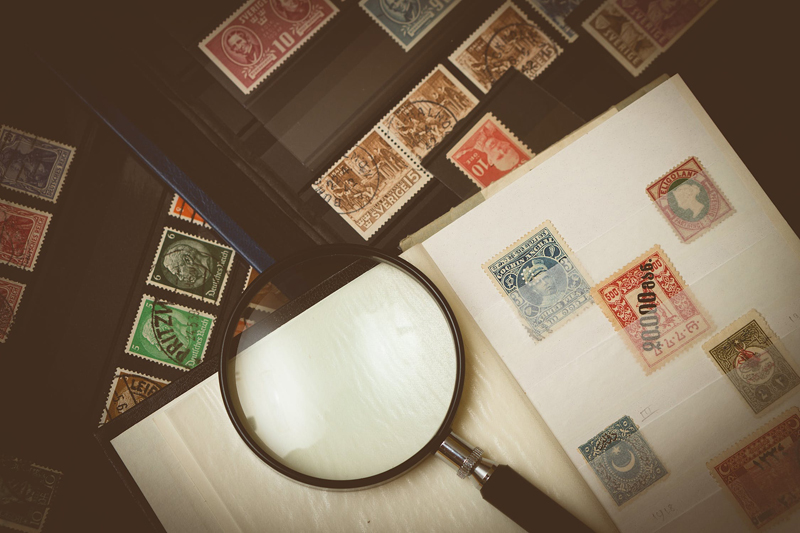 Once people have their basic survival needs met, they often turn take up hobbies and sports activities to fill up their spare time. Many people take up stamp collecting as a hobby. Of course most people collect stamps for the fun of collecting rather than having any financial gain in mind.

Some people do invest in rare stamps in the hopes that the rare stamps will appreciate enough in value to give them a good return on their original investment. In order to pick rare stamps that are likely to appreciate in value is going to require some work and research on the part of the rare stamp investor.

There is nothing wrong with collecting stamps for the sake of collecting them. However, some "purist" stamp collectors object to collectors that want to make money from their stamp collections.

The fact is that there is nothing wrong with trying to make your stamp collection valuable. The reality is that most stamp collections consist of common cheap stamps, and will never be worth a lot of money when it comes time to sell the collection.

If you want your stamp collection to appreciate in value, you will need to do the proper research to know which stamps are likely to grow in value and collect them accordingly. Over time you might find yourself becoming a part-time or full time stamp dealer if that is your true desire.

Of course rare stamp investing is not without its risks. Much like rare coins, there are many fake and counterfeit stamps out there. Some of these fool the experts. Knowledge is your only defense against being taken advantage of by dishonest stamp dealers.

Once you become knowledgeable abut rare stamp investing, your stamp collecting hobby should become profitable. To ensure safety in each of your stamp collecting transactions, here are some tips:

1. Make sure the dealer or trader is honest and trustworthy.

This is the best assurance that you can get. With all of the fraudulent and dishonest sellers around, you really have to find a dealer you can trust to buy from.

The best way is to do your best to determine if the stamps for sale are authentic and real, and not a fake or a forgery. Of course this will take some serious research and education on your part. With some experience you should be able to identify most fake or fraudulent stamps. Just bear in mind that it is safer to do business with a stamp dealer you know you can trust

2. Verify the condition and grade of the stamps.

In trading, it is a good idea to be able to identify and confirm the condition and grade of the stamps they you intend to buy. Take note of any tears, condition of the stamp's gum, and other criteria that would affect the value of the stamp. Remember you want to trade stamps on as even balance as possible.

3. Learn to spot a good stamp from a bad one.

Identifying a stamp during trade can be difficult, especially if you are not familiar with that type of stamp. You must learn more about that type of stamp to properly evaluate the trade.

In essence, stamp collecting can be a very profitable hobby, if you approach it right. And don't let the naysayers keep you from making money from collecting stamps. There is absolutely nothing wrong with making money with stamps You don't have to be a starving stamp collector.



Related Articles
Editor's Picks Articles
Top Ten Articles
Previous Features
Site Map





Content copyright © 2022 by Gary Eggleston. All rights reserved.
This content was written by Gary Eggleston. If you wish to use this content in any manner, you need written permission. Contact Gary Eggleston for details.