Bringing Out The Stamp Collector In You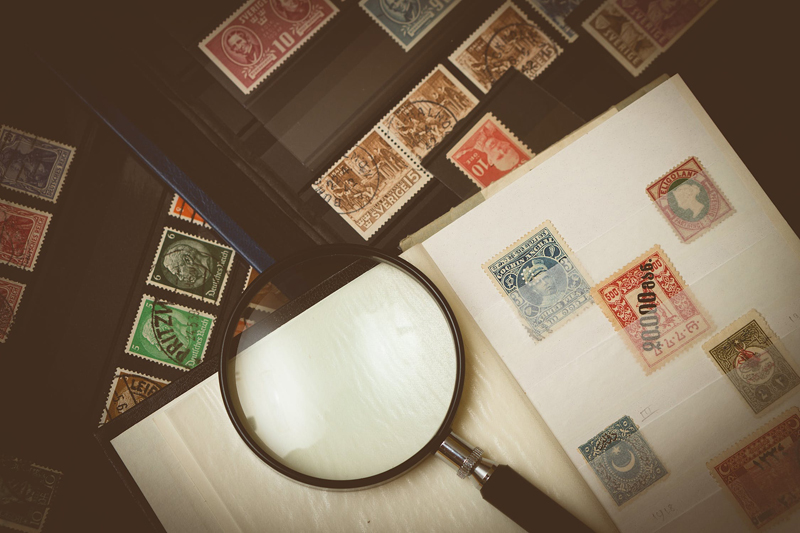 Not everyone who is interested in stamp collecting is a collector. Seems somewhat strange, doesn't it? If you are interested in stamp collecting, wouldn't you be considered to be a collector? You can be interested in stamp collecting for many reasons and still not be a stamp collector.
Some folks interested in stamp collecting are simply packrats by nature. They enjoy accumulating a bunch of stamps but never go through the effort to sort out their stamps and do what "real" stamp collectors do.
If you are considering stamp collecting as a hobby it could be for one of these three reasons:
• You inherited a relative's stamp collection.
• You have children that need a quieter activity to occupy their time.
• With the arrival of your firstborn, you suddenly realize that the days of doing something at the spur of the moment are gone for the foreseeable future.
If you don't see your reason listed above, don't fret. These are only some examples. There are many reasons to take up stamp collecting for a hobby. The great thing about this hobby is that you can set many of the rules for yourself, as opposed to other hobbies. You can grow your collection to the extent you can afford.
Many prospective stamp collectors start out accumulating stamps rather than collecting them. There is a big difference! An accumulation of stamps is merely a big pile of stamps thrown together. There is no way you could ever find a particular stamp you wanted out of the pile.
A stamp collection proper, has the stamps sorted and organized in some manner. A properly organized collection allows you to find the stamps you are interested in and to add new stamps to your collection in an organized fashion.
Before you can call your accumulation of stamps a "collection" you need to go beyond merely buying stamps and throwing them into a drawer or an envelope. You will need to take some simple steps to move yourself into a stamp collector's mindset:
1. Commit to caring for your stamps.
Storing your stamps in a drawer is not good for the stamps themselves. Stamps need a proper home to survive. This home can be an album, glassine envelopes, or a box. In the beginning, you only need to start taking care of these little pieces of paper. By doing this, your stamps will be a part of your collection for a long time.
2. Strategize your purchases.

Beyond caring for your stamps, you need to develop a strategy for collecting stamps. You could collect stamps by theme, type, world, etc. You could merely buy what is currently being offered by your local Post Office. The idea is to develop some type of theme. You cannot ever collect every type of stamp in existence.

3. Establish a relationship with one of more stamp dealers.

If you are serious about collecting stamps, you really need to establish a relationship with one or more reliable stamp dealers. You may find a suitable stamp dealer near you. More likely you will need to locate a stamp dealer online or through a stamp periodical. Just do your best to determine the stamp dealer's reputation. If you belong to a local stamp club, ask around about finding a reputable stamp dealer.

4. Use a stamp catalog to identify the stamps you already have.

Good stamp catalogs are expensive to buy. If you can find an older catalog that is not over five years old, it will do for now. Stamp values on common stamps usually don't change that much. The point of the catalog is to help you to identify what you already have in your beginning accumulation. Your local library may have a good stamp catalog available for use there.

With these basic steps in mind, you can devote your energies to building your collection and decide where you want to go with it. You really never know where your stamp collecting interest may lead you.



Related Articles
Editor's Picks Articles
Top Ten Articles
Previous Features
Site Map





Content copyright © 2022 by Gary Eggleston. All rights reserved.
This content was written by Gary Eggleston. If you wish to use this content in any manner, you need written permission. Contact Gary Eggleston for details.