Some Stamp Collecting Thoughts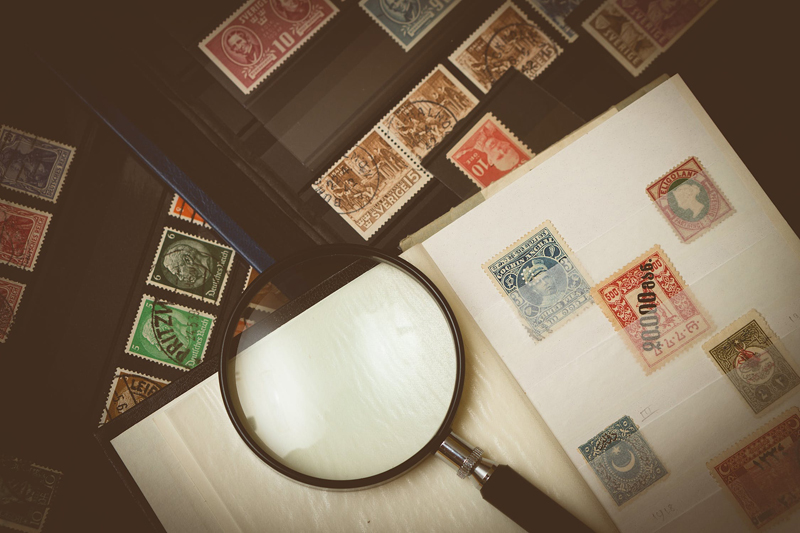 Stamp collecting does not have any rules! You are free to collect how and what you want, only limited by your budget. Of course with that said, you really need to know what stamps are available to collect. In the beginning, commemorative stamps didn't exist. When postage stamps were first introduced, they featured a portrait of a monarch, ruler, president, or other leaders.

The same portrait graced each denomination of stamp for that country. The same portrait could have been used over many years time. The stamps designs tended to be rather drab, although the engraving was obviously elaborate in nature.

Commemoratives came about to of course, "commemorate" something. These stamps are generally only sold for a limited time, and are generally produced in smaller quantities than more conventional stamps.

Beginning in the late 1940s postage stamps started to take on a new look. Stamps began to be more colorful, and started to depict many works of art in a postage stamp size. The offered a whole new array of collecting possibilities. The last few years have been a period of transition.

From 1840 to the present time, over 650 different countries have issued stamps. Some of these countries no longer exist or have changed their names. Over 450,000 different stamps have been issued. This provides a tremendous variety to collect from. This huge variety of stamps allows you to build a stamp collection that is uniquely you.

No matter what your interests are, you can parallel it with a collection of stamps. You are free to limit or widen what you desire to collect. However, stamps can belong to three broad categories:

• Country—You can build a stamp collection from the stamps available where you live or have visited. With over 650 countries that have issued stamps, there is plenty to choose from. Any one of these countries offers a rich selection to choose from.

A very high percentage of stamp collectors collect stamps from their country of origin. These stamps are usually the easiest to acquire. Although it is quite possible to collect stamps from neighboring countries.

• Thematic/Topical—Your stamp collection could be based on the design of the stamp rather than the country of origin. Many different themes and topics have been featured on stamps.

• Type of mail service—Airmail, postage due, or an array of lesser known mail services are also places to start a stamp collection. Many countries have issued various stamps for airmail service.



Related Articles
Editor's Picks Articles
Top Ten Articles
Previous Features
Site Map





Content copyright © 2022 by Gary Eggleston. All rights reserved.
This content was written by Gary Eggleston. If you wish to use this content in any manner, you need written permission. Contact Gary Eggleston for details.