The Real Story On Unsearched Coin Hoards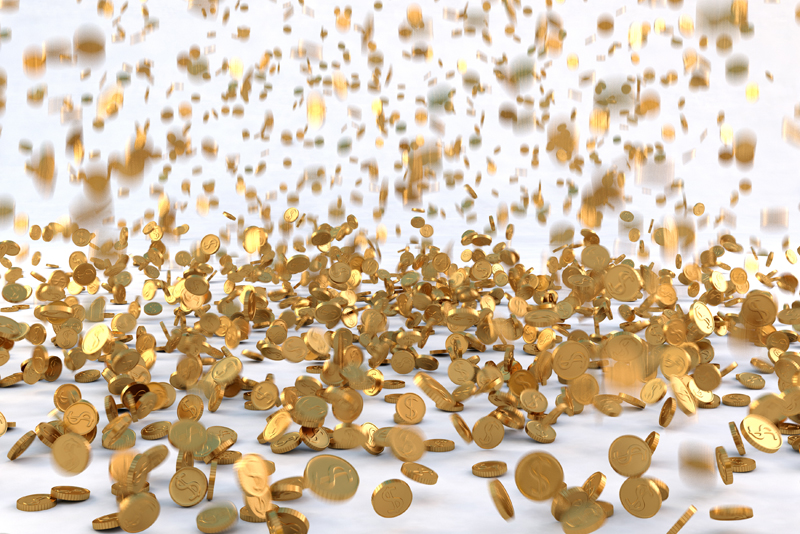 Unsearched coin rolls can be fun to search and they used to be more popular in the good old days of coin collecting. Unsearched rolls are still being sold, but you don't see as many of them as you would have in the past. However, the lure of an unsearched roll or hoard of coins is still too tempting to pass up for many coin collectors. But are those "unsearched" coin rolls or hoards "really unsearched?"

If you search for coin hoards on eBay, you will find many auctions selling supposedly "unsearched" coin hoards or rolls of coins that supposedly have not been searched and cherry picked. These auctions almost sound too good to be true. So are they?

You might find an auction that goes something like this. The seller claims to have bought a huge hoard of Lincoln cent pennies from a little old lady. The little old lady claims her recently deceased husband was an avid coin collector and rolled these Lincoln cents up over 50 years ago. Now she needs the money and has decided to sell them.

The seller claims he doesn't have the time to properly search each and every roll so he is going to give you the opportunity of a lifetime to do this yourself. He is selling these "unsearched" rolls for $4.95 each. He further claims that he did search one roll at random and found some key dates in the roll and implies that other hidden treasures could be found in the other rolls in this fantastic coin hoard.

The shocking truth is that these rolls have been searched over many times. If there were any coins worth cherry picking, you can bet they have been culled out of these rolls long ago. There simply is nothing left worth searching for! Of course the seller could have "salted" some of the rolls to get some glowing testimonials to put on his auction page. This is done to lure in a few suckers to buy these "unsearched" coin rolls.

If the seller did indeed buy an unsearched coin hoard from some desperate seller, you can be assured that he has already searched through them first, to cherry pick out anything worth selling. Any hoard of coins that is over 50 years old would most likely reveal some treasures today.

Some of these coins might have not been as popular back then as they are today. So some of the coins could be worth something today as opposed to when they were originally added to the hoard. And any coins in this hoard should have much less wear on them than their more circulated brethren. So a real "unsearched" coin hoard would probably be quite a find.

The next time you see one of these types of online auctions, you now know the truth. None of these hoards are "unsearched!" Of course the seller is going to claim the hoard is unsearched, but now you know the unabashed truth. The best advice is to just avoid these types of auctions altogether. You can advertise locally and find your own coin hoards that likely haven't been cherry picked. You can have the fun of finding your own treasures.




Related Articles
Editor's Picks Articles
Top Ten Articles
Previous Features
Site Map





Content copyright © 2022 by Gary Eggleston. All rights reserved.
This content was written by Gary Eggleston. If you wish to use this content in any manner, you need written permission. Contact Gary Eggleston for details.