Little Angels at Lights in the Heights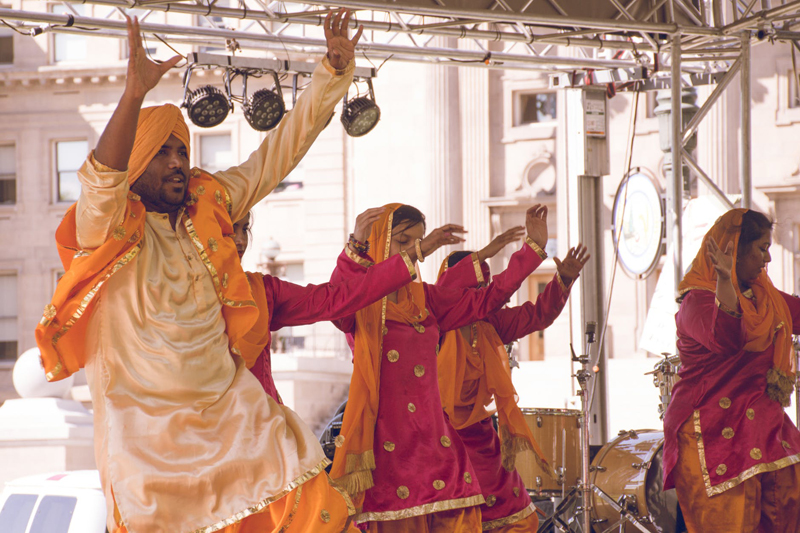 December 11, 2010 in Houston, Texas started off as a warm day. As the day progressed, the wind came in, with all its might, bringing the temperature down. However, that didn't stop the Houston Area Belly Dance Association (HABDA) from dancing.

Each year, the Lights in the Heights festival takes place in the historic Heights District in Houston, Texas. A large section of the neighborhood is blocked off, so that the public can enjoy streets filled with lights and activities. Each house is decorated, most host private parties, and others have entertainment in their front lawn. It is worth the trip.

HABDA was fortunate to have an intersection of the neighborhood all to themselves. A huge light post was beaming down on the street. After we marched in a parade, we gathered at the intersection. I wasn't prepared for the cold weather, but after dancing for awhile, I was warmed up.

The people who stood around to watch the dancers were so nice and several reporters took pictures and interviewed several dancers. The sound system worked its magic, so that the dancers were able to perform with ease.

Several dancers performed to a drum solo version of Christmas songs. People who watched the dancers knew immediately that the song was a Christmas tune. One dancer wore Christmas lights around her hips.

However, what I will remember most about that night were these little girls who followed along with a dancer. Most little girls are shy to follow along, or some may just run around the dancer, but this particular group will be in my heart forever.

It started when a group of belly dancers invited several young, girls to dance with them. When the song was over, the group of little girls stayed at attention, ready to dance again. Another dancer started to dance and the girls just followed along.

There is a difference when children act silly, having fun. Not this group. Each little girl took the dance seriously. Although they did not master the moves, they kept up with the dancer. When the dancer turned, they turned. When the dancer moved her hips side to side, they moved their hips. It was magical. All this happened during a cold night.

A dancer turned to me and said, "this is amazing!" I had to agree, for I had not seen anything like that happen. I am use to parents pulling their little girls away, because of the negative stereotype that some parents have against belly dancers. That night, not one mother pulled her daughter away from the dancer.

When the song was over, the little girls waited the next song. They kept dancing, with their serious look, wanting to be just like the beautiful woman.

After awhile, I wasn't cold anymore. It warmed my heart to see that these little girls saw belly dance as their magic. Who knows, one of them may be a famous belly dancer, and it all started at Lights in the Heights.

To all my sisters in dance, never take for granted what influence you may have on a child. What you do is so important, as a dancer. The young ones who watch you, may have dreams of becoming what you are.


Editor's Picks Articles
Top Ten Articles
Previous Features
Site Map





Content copyright © 2022 by Ronnette Ramirez. All rights reserved.
This content was written by Ronnette Ramirez. If you wish to use this content in any manner, you need written permission. Contact Ronnette Ramirez for details.