Hands On Art Studio is A Great Creative Getaway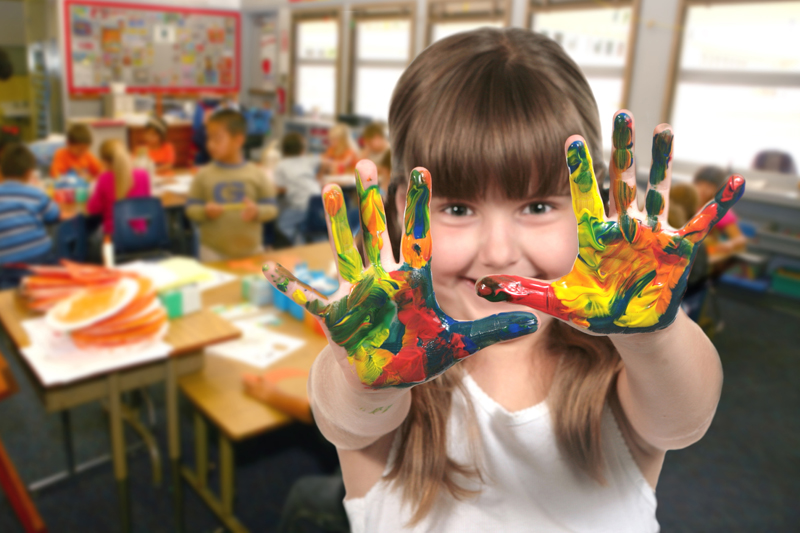 Tucked away between the Bay of Green Bay and Lake Michigan, you'll find Wisconsin's Door Peninsula and Door County. As you leave Sturgeon Bay on Highway 42 you'll find yourself swept up into 70 miles of scenic, Cape-Cod like atmosphere. With 300 miles of shoreline, almost a dozen lighthouses and 275 shipwrecks, plenty of good food, beverages and fun things to do, there is much to see and do when you "Explore the Door".
As we welcome the month of June we can also welcome the summer of 2021. Door County is once again eager to welcome summer visitors. It's finally time to enjoy all the outdoor opportunities that summer brings to Door County, from hiking and biking to beachgoing, paddling, geocaching, camping, and sunset chasing.
Summer's arrival also marks the beginning of the local arts season, and most of the county's musicians, theater groups, artists, galleries, and musical and cultural venues are back in action, ready for a summer of live music, exciting performances, and beautiful art inspired by the landscape.
If you're headed to Door County this summer, you can get your artistic fix and support the local arts scene that makes this such a unique, creative, and vibrant place.
One of the unique and super fun creative opportunities Door County has to offer is the Hands On Art Studio, near the little town of Fish Creek. Walking into Hands On is like walking into a candy store when you were a kid. In the "Art Barn" at the Hands On Art Studio, instead of jars full of colorful jawbreakers, jellybeans, and licorice, you'll find jars full of glistening glass beads and mosaic pieces.
If you're looking for a great place to let your creativity go wild, Hands On Art Studio is the premier place for do-it-yourself creative arts.
The worktables in the huge renovated old barn are art themselves. Each table is splattered with paint, a unique, abstract, colorful creation inviting you to sit, dream, and create.
Hands On is a dream come true for the owners and operators Cy Turnbladh and Karen Ohm.
Skilled artists in many mediums, they've crafted their love of creating into a popular visitor venue in this much-loved Wisconsin getaway destination. Now in business for about twenty-seven years, Hands On Art Studio has transformed itself from a little backroom art studio to an 8000 square foot haven for those who love to create. And, even more so, for those who believe they don't have an artistic bone in their body, the folks at the Hands On Art Studio are eager to prove them wrong.
In the 4000 square foot renovated art barn, you can: sit down to a potters wheel and throw a vase, turn ceramic bits and pieces into a mosaic masterpiece, decorate a set of wine glasses with your own artwork, build a beautiful birdhouse or bistro table, or turn a piece of lifeless ceramics into decorator dishware.
If you've wandered through the art barn and still haven't found something to get your creative juices flowing, then there's always the studio outbuildings, to explore. The Metal Studio Buffet is a place where metal sculptures, garden, and wall art come to life. You can find pre-cut metal shapes or, if you want to try your hand at plasma cutting and MIG welding, here's your chance. The combination of metal art paired with a glass art piece makes for a dynamic duo of design.
You won't want to miss a chance to discover glass fusing in the Hands On Hot Glass Art Studio.
Colored glass pieces, beads, and tubes are glued with a scant drop of glue to a clear glass form. When the design is complete, the glass piece is placed in the kiln and fired to 1375 degrees overnight. The colored pieces melt or fuse right into the clear form creating a beautiful piece of glass art. Other types of glass art include glass blowing and lamping, where a torch is used to melt glass tubes.
Hands On is a great place for adults and kids. Two and three-day art camps are held for kids from June through August. Adult nights are held every Friday night year-round. During the winter months, Friday night adult nights include free pizza.
The cost of creative projects depends on the base pieces you select. The average projects range from as little as $10.00 up to around $40.00. The more complicated your artwork is the, more it will cost. The cost will still come in far less than if you were to buy a similar piece of art. The great thing is the satisfaction and sense of accomplishment are all yours, and you have something to show off for years to come.
The studio is open year-round with the following hours. Open daily, 10- 5, May through October. Winter hours are open Friday, Saturday and Sunday, 10-5 November through mid-May. Select Fridays are Adult Nights (21 and older) 6:30-10pm. No reservations are needed, availability of studios is on a first come, first served basis. Reservations are suggested for small group classes. They even have art-to-go kits available.
Special hours in December and during Spring Break.
For more information on Hands On Art Studio, visit: www.handsonartstudio.com
info@handsonartstudio.com
For more information on visiting Door County go to www.doorcounty.com. There's plenty of other art venues heating up for summer fun. The county's musicians, theater groups, artists, galleries, and musical and cultural venues are back in action, ready for a summer of live music, exciting performances, and beautiful art.
For more great places to visit in Door County, click on the "You should also read" tab below.
Note: Thanks to the Hands On Art Studio and the Door County Visitors Bureau for my opportunity to visit the Hands On Art Studio.
You Should Also Read:
Door County's Rowleys Bay Resort
Door County Coffee and Tea Company
Grandma's Swedish Bakery Recipe


Related Articles
Editor's Picks Articles
Top Ten Articles
Previous Features
Site Map





Content copyright © 2022 by Hazel M. Freeman. All rights reserved.
This content was written by Hazel M. Freeman. If you wish to use this content in any manner, you need written permission. Contact Hazel M. Freeman for details.