Easy Costumes for Bellydancers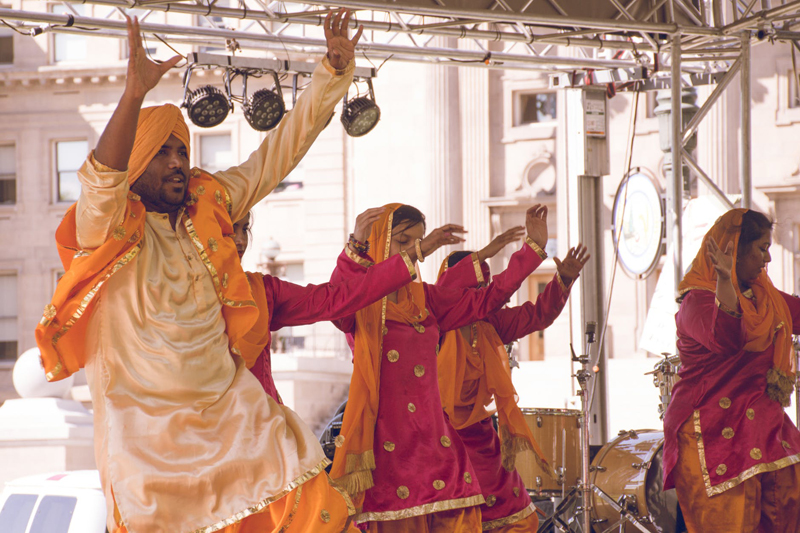 Deciding on a costume for a bellydancer of any level is an important one. It can also be a stressful one. There are so many things to consider when figuring out what you want your costume to look like. Fabrics, accessories, colors…they all play a part in making your costume complete.
For those who want to try their hand at making their own costume(s), Dina Lydia, also known at "The Costume Goddess", has written a
series
of simple, easy books on the How-To's of costuming. She includes patterns, instructions, explains the different types of fabrics that work best for particular pieces of a costume, etc. Dina, a writer, artist, seamstress and bellydancer, combines her knowledge in all of those arts and applies them into the How-To series of books on costuming for bellydancers. Even a novice at sewing will be inspired.
Her Easy Costuming for Bellydancers (book #2 in the series of 8) seemed a logical book for me to start with, being that I am a newbie to sewing. I recently purchased a sewing machine to teach myself how to sew so that I could eventually make my own costumes. By the time I got to page 4 of the book, I was ready to run to the fabric store and get started, nevermind the fact that it was after 10pm on a stormy/windy night that had knocked my power out & I was reading the book by candlelight!
Dina does a wonderful job of taking the reader step-by-step through the costuming process. What I really enjoyed about this book was the fact that it was full of illustrations and pictures of "models" wearing the finished creations. Like many people new to sewing, where to start is a major roadblock but once you understand the method behind the madness, you will be off and running in no time.
Pretty fabrics always catch my eye, but not all pretty fabrics are appropriate for a bellydancing costume. Easy Costuming for Bellydancers breaks down all the fabric choices and even give info on why some fabrics will not mix well with others so you don't make any potentially disastrous mistakes.
Dina also includes a wonderful section on simple to more elaborate ways of draping a veil from your costume. Everything included in this book is of use to anybody purchasing it. And again, you don't need to be a master seamstress to create these costumes!
Dina proves why she is
THE
Costume Goddess!


Editor's Picks Articles
Top Ten Articles
Previous Features
Site Map





Content copyright © 2022 by Asmina. All rights reserved.
This content was written by Asmina. If you wish to use this content in any manner, you need written permission. Contact Ronnette Ramirez for details.