The Wilds Zipline Mystery Trip For A Friend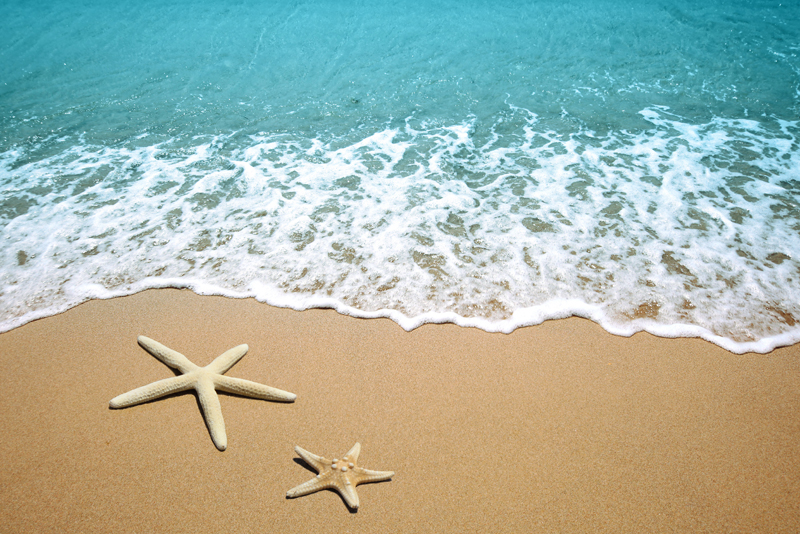 A good friend of mine turned sixty a couple years ago and my sister's sixtieth birthday was near the same time. I wanted to do something special for the two of them. I decided to plan a mystery day trip and whisk them away for the day. I wanted something a little edgy and exciting. I felt like we needed some excitement in our life, something to get our adrenaline pumping.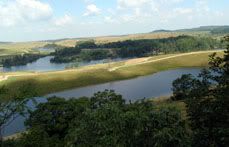 About an hour from where we live is The Wilds. The Wilds is one of the largest and most innovative wildlife conservation centers in the world. It is located on nearly 10,000 acres of reclaimed strip-mine land in southeast Ohio. It's home to rare and endangered species from around the world. The animals have acres and acres to roam in very natural, open-range type habitat. It's almost as though you're on the plains of Africa (or so I would imagine.
It has since been a few summers ago the Wilds opened a new attraction, The Zipline Safari. A series of 10 zipline towers, staged high off the ground scattered around the wildlife habitat. Here adventure seekers can strap on a harness and fly through air, soaring above the treetops and open savanna-like wildlife enclosures. Strapping on a harness and helmet and taking flight at 40-50 miles per hour sounded like it should stir up an adrenaline rush. I decided this was the surprise I was looking for.
I did let my sister in on the little secret of where we were going but we kept it a secret from my friend Diane. Prior to making the reservations I wanted to make sure Diane wasn't afraid of heights. It really got her curiosity aroused when I asked her "You're not afraid of heights, right?" She said, "Well, I'm not going to jump out of an airplane or bungee jump, but I would love to try a zipline sometime". I knew then, this would be the perfect surprise. And it was.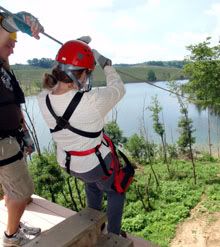 Diane was very excited the day of our adventure. We left about 9AM and she finally figured out where we were going the last few miles as we kept turning where the signs indicated The Wilds was. She had no idea, though they had a zipline. She admitted when she found out we were doing the zipline she got a little nervous.
It turned out to be a great day. It took about 2 ½ hours for the zipline safari. We had two charming young men as our guides and they made sure we stayed safe and had a really fun time. After wards we had a nice lunch and headed home.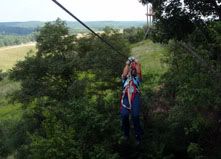 We had such a good time we decided to make this an annual event and plan a mystery trip for each other on our birthdays. The great thing about it is you don't have to spend any money if you don't want to. Time is the greatest gift we can give each other. With our busy lives, just making the time to spend with our friends is so important. You can pack a picnic and go somewhere for a hike, or to a museum or park. Take them out for lunch or to a movie. The important thing is get them to commit to reserving a few hours, or a day to spend with you, and then surprise them with a little getaway. I promise, you'll have a great time.
For more info on The Wilds visit: https://thewilds.org/ or
https://www.zipthewilds.com/


Related Articles
Editor's Picks Articles
Top Ten Articles
Previous Features
Site Map





Content copyright © 2022 by Hazel M. Freeman. All rights reserved.
This content was written by Hazel M. Freeman. If you wish to use this content in any manner, you need written permission. Contact Hazel M. Freeman for details.