Serendipity Happens - Deborah Morrison - Review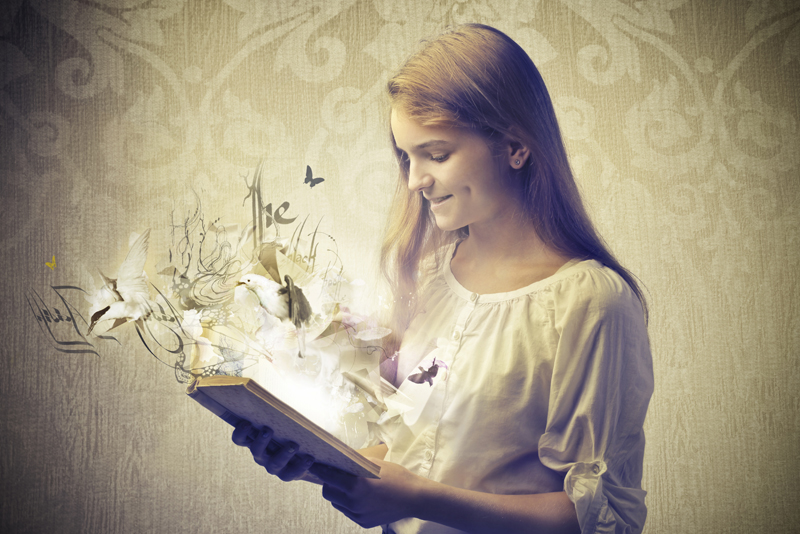 'Serendipity Happens'
by Deborah A. Morrison is a love story with a difference.
The Collins English Dictionary defines serendipity as 'The luck some people have in finding or creating interesting or valuable things by chance.' Serendipity is also described as the development of events by chance in a happy or beneficial way. In essence, if you find good things without looking for them then serendipity (unexpected good luck) has brought them to you.
As this self or personal development review explains, Morrison's book is not just about serendipity and love, but much more as discussed below.
Serendipity Happens - Initial impressions
My first impression of this book, from the cover, was that it was just another love story. The book begins by introducing you to the main character, Julianah, who had always queried the purpose of her life and her place amongst all living beings. Sam, her love, was torn between following his calling as a musician, and marriage (with the stability, commitments and everything else it brings).
So, I thought this was going to be a romance, with some serendipity thrown in, then perhaps a little twist somewhere in the story.
The book starts very slowly (i.e., the first two chapters) and I could not really figure out where things were heading. Only when you get further into the book do you appreciate why the first few chapters needed to go at the pace they did.
The author writes with a depth that is quite personal and soulful. The story develops in the way that you might drift in and out of a dream-state, with your thoughts racing in several different directions at once. Ultimately, you lose track of which state you are actually in.
From a self development point of view, the book is about:
* dealing with chaos in life
* attaining peace of mind and tranquillity
* aiming for and attaining true happiness
* the power of manifesting dreams into reality
* the realization of who and what you truly are
* a journey of becoming more aware of your Self
* being true to yourself in whatever paths you choose in life
* the importance of listening to your "intuitive, higher guidance"
* realising that you have the power within you to resolve issues
* the decisions we constantly face about which paths to take in life
* love and loving, life and living, and the connection between them
* insight into what Life may be about in the broadest sense of the word
* the twists and turns of the human mind as it tries to process information
* the fine line between reality and imagination, sanity and insanity, peace and chaos
Warning - There are some sexual references (sensual scenes) in the text.
Serendipity Happens - Why it makes you stop and think
On a completely different level 'Serendipity Happens' is about consciousness, fantasy, illusion, reality, unseen forces, hidden powers, different states of being, various modes of perception, hallucinations, dreams, thoughts, imaginations, etc.
The author mentions thoughts that go through Julianah's head. The descriptions are so real, especially when talking about Julianah's discussions with herself about losing her mind. You can truly feel the anguish of having uncontrollable racing thoughts, and the confusion of having a multitude of them at a time.
As Julianah's thoughts move through different levels (personal, global, universal, etc.) you too begin to look at your life with different eyes, for example:
* It makes you consider all the 'perceived bad' that life throws at you. In looking at this in a new light you realise that 'bad' can, in fact, be something quite different.
* It makes you stop and think that you do indeed have the power within you to know what directions to take. You just need the courage of your convictions.
* It makes you look back on people you met in your life and consider why they might have entered it in the first place.
* It makes you more aware of why things happen in your life - seeing the connections between isolated life events.
* It makes you realise that as you negotiate your way through the obstacles and challenges of life, life will take its own path.
So, do have an open mind when you read the book as it will make you think about life in general - both in this world and beyond.
Serendipity Happens - Self development summary
Initially, you might feel that this book is just a story of romance and soulmates. However, as well as being about love and the deepest connection one can have with another person, this book could be described as a personal journey of empowerment and a search for one's true mission in life - whenever and however you realise this.
To read more about Serendipity Happens
do click the Amazon.com or Amazon.co.uk icon below.
(Disclosure: The reviewer received this book free of charge from the author for review purposes, and is a participant in the Amazon EU Associates Programme.)
To receive further articles do visit the 'FREE Self Development Newsletter' link below. For my Background, Passions and why I write articles like these, see:
Dr JOY Madden
You Should Also Read:
Dr JOY Madden
FREE Self Development Newsletter
Other SELF DEVELOPMENT Articles


Related Articles
Editor's Picks Articles
Top Ten Articles
Previous Features
Site Map



Follow @WorkwithJOY
Tweet



Content copyright © 2022 by Dr JOY Madden. All rights reserved.
This content was written by Dr JOY Madden. If you wish to use this content in any manner, you need written permission. Contact Dr JOY Madden for details.