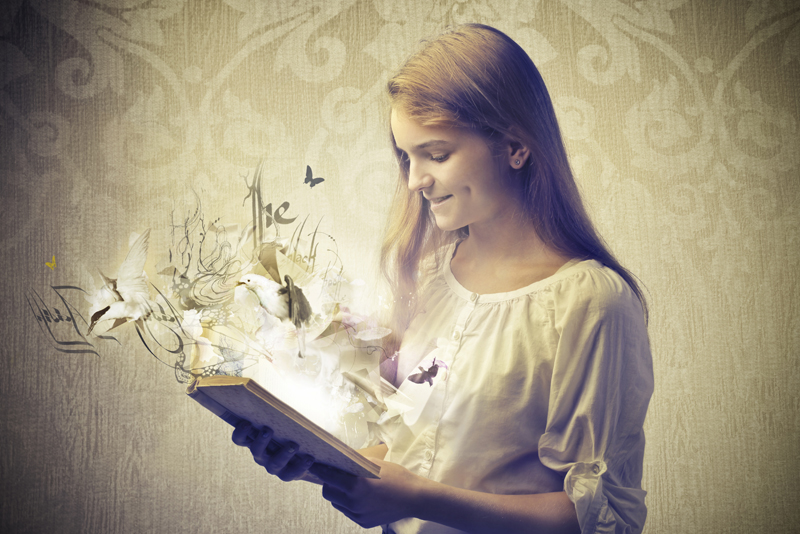 Loving What Is : Four Questions That can Change Your Life
by Byron Katie and Stephen Mitchell is a self development book with a difference. It is not a book that will simply give you some snippet of information. It is a self development tool that you can use every day of your life. If you think your problems are insolvable, think again!
This self development book is about Byron Katie's 'The Work' and is based on the fact that "we are disturbed not by what happens to us, but by our thoughts about what happens" (Epictetus - Greek philosopher). In learning to understand this very simple truth, you begin to look on everything that happens to you in a completely different way.
Loving What Is : Four Questions That can Change Your Life
Byron Katie shows you how to achieve a state of mind that allows you to treasure what you HAVE and to resolve your issues and problems. She shows you how to 'find your way' again in life.
How? 'The Work' comprises four simple questions that can be used by anyone, whatever your age, background, religion, culture, politics, beliefs, etc. The questions open your mind to "profound, spacious, and life-transforming insights." You are hit with a self realisation. 'The Work' resolves your issues and problems by radically transforming the way you look at them.
The Work
As you do 'The Work' it becomes so ingrained in your core that your mind begins to undo stressful thoughts BEFORE they cause you suffering. You get an immediate sense of total freedom from thoughts that had been making you miserable.
In essence, the 'The Work' helps to resurrect your original happiness as well as taking you to levels of happiness you may never have realised existed. As such, it can be used for any situation, problem, or issue that gives you 'pain'.
Loving What Is
contains numerous dialogues between Byron Katie and men and women doing 'The Work' in the form of edited transcripts of workshop conversations over a two-year period. You will be surprised that, across the globe, people experience the same pains, trials, and tribulations. Katie shows you how to use 'The Work' to deal with:
* liars
* anxiety
* illnesses
* terrorism
* disability
* addictions
* depression
* making decisions
* underlying beliefs
* being afraid of life
* financial insecurity
* work-related problems
* fear of your own death
* needing others' approval
* death of family or friends
* being incompetent at work
* children & screaming babies
* low self esteem & self hatred
* social issues (injustice, etc)
* car accidents & other disasters
* incest, sexual & psychological abuse
* the ups and downs of the stock market
* relationship problems, affairs, divorce
What Loving What Is does
This self development book shows you how everything you THINK is the truth is just a distortion of the real truth. It shows you how to stop worrying. Byron Katie makes you realise just how many stories you tell yourself daily and how these become monsters in your head.
You will be surprised just how simple the whole process is. You are asking the four questions and you are answering them. This is why you get so close to the truth behind your issues and problems. This self development tool will help you find the real YOU - someone deep down who you may well have lost many years ago.
You move from everything that irritates and depresses you, to achieving resolution, total clarity, and most importantly, happiness, as simple solutions to your most complex problems are revealed. You also learn how to be your own mentor: personal mentor, professional mentor, business mentor, and life mentor.
There are some great phrases like:
*
"...the most important house to clean is your mind."

* "Step aside from all thinking, and there is nowhere you can't go." (Seng-ts'an)

* "If you are living your life and I am mentally living your life, who is here living mine?"

* "Thoughts just appear. They come out of nothing and go back to nothing, like clouds moving across the empty sky. They come to pass, not to stay. There is no harm in them until we attach to them as if they were true."
Loving What Is : Four Questions That can Change Your Life - Self Development Summary
Byron Katie says "The purpose of this book is your happiness. 'The Work' has worked for thousands of people and
Loving What Is
will show you exactly how to use it in your own life." Everyone is looking for real happiness and peace of mind. This self development book is a powerful personal development tool that shows you how to find your own freedom through questioning and how to find peace in your work, home, and social circles.
If you would like to read more about Loving What Is
, do click onto the Amazon.com or Amazon.co.uk icons below.
(Disclosure: This book was provided to Dr Madden for free by BellaOnline management for the purpose of a review. She is a participant in the Amazon EU Associates Programme)
To receive further articles do visit the 'FREE Self Development Newsletter' link below. For my Background, Passions and why I write articles like these, see:
Dr JOY Madden
You Should Also Read:
Dr JOY Madden
FREE Self Development Newsletter
Other SELF DEVELOPMENT Articles


Related Articles
Editor's Picks Articles
Top Ten Articles
Previous Features
Site Map



Follow @WorkwithJOY
Tweet



Content copyright © 2022 by Dr JOY Madden. All rights reserved.
This content was written by Dr JOY Madden. If you wish to use this content in any manner, you need written permission. Contact Dr JOY Madden for details.