Breaking a Sugar Addiction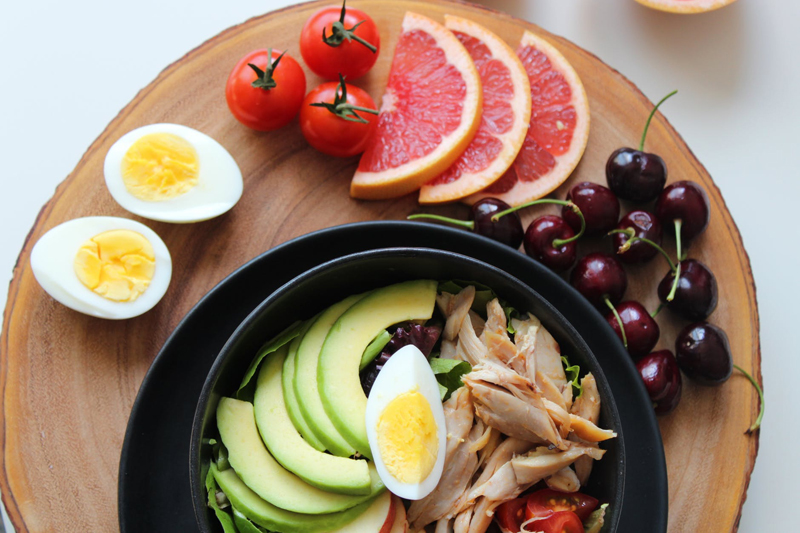 Our modern society begins our sugar addiction the moment we are born, with sugary punches, sugary sodas. There is sugar in ketchup, sugar in peanut butter, sugar in jelly! How do we break this unnatural, unhealthy sugar addiction?
First, there is of course a basic amount of glucose our body needs to live. Luckily, we massively overdose on sugar with even a "traditional" diet so we don't have to really worry about this. I do have a link at the bottom of this article if you're curious. It's in the range of 1g for most sugars, plus 30g fiber.
You might say to yourself, but sugar is natural! Yes, but poison ivy is natural too :) Rattlesnakes are natural. Just because something is natural does NOT mean it's good for you. Traditional diets for humans did NOT include boxes of cookies. They were made up of fresh meats, fresh vegetables, fresh whole grain breads. In our modern society we eat so much processed pasta, processed meats and processed foods that we are inundated with sugar. Food makers play on our sweet teeth to get us to buy things. Every single thing we buy has added sugar.
What this then does is "dull" our tongue to the taste of sugar. We need more sugar to taste a high sugar flavor. So then we buy sweeter things - and then even sweeter things past that. It gets to the point that when we eat "natural" peanut butter we don't like it because it's not sweet enough. We aren't happy with regular chocolate - we want a super sweet high-sugar chocolate.
All this sugar overload sends our blood sugar levels soaring, which is extremely bad for our health. The excess sugar gets sent right to our thighs, stomachs and other fat-storing areas. The litany of health issues caused by high sugar diets is staggering.
What is the solution? The solution is a weaning off. The key as with most addictions is to go slowly but steadily. Remember, your tongue will adjust!! Soon things that are only half as sweet will taste JUST as sweet to you because your tongue has gotten used to the new levels.
Many people simply go cold turkey and cut out ALL sugar in their diet. If you take this route, be prepared for a 2-3 day of withdrawl. Your body really is addicted to that sugar! But it is VERY good for you to break that addiction. Your body will be on a much more even keel and have a steady supply of energy from the natural foods you eat. You won't have food cravings any more. It is well worth doing and will serve you long term.
Finally, what about the artificial sugars? I have MANY pages on this site about specific artificial sweeteners. See the link below for more details. However, the key here is that they keep your tongue looking for sweet flavors. It is far better to wean yourself off of sweet things. If you still keep wanting a sweet flavor, and you end up somewhere that there are not "fake sugars" (a restaurant, a friend's house etc) you're far more likely to go for a high sugar alternative. If you really do wean yourself off of wanting high-sugar flavors, it is better for you long term.
Lisa Shea's Library of Low Carb Books
You Should Also Read:
Healthy Amounts of Sugar
Sweeteners


Related Articles
Editor's Picks Articles
Top Ten Articles
Previous Features
Site Map



Follow @LisaLowCarb
Tweet





Content copyright © 2018 by Lisa Shea. All rights reserved.
This content was written by Lisa Shea. If you wish to use this content in any manner, you need written permission. Contact Lisa Shea for details.