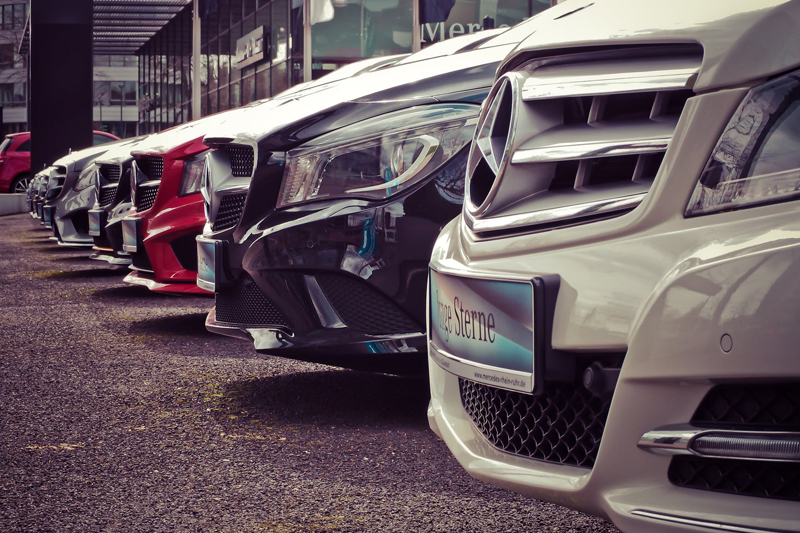 With the average cost of a new car in 2009 reaching just below $28,000, it's a good idea to negotiate every fee that the dealer charges or tries to charge.

One fee that unfortunatly can't be negotiated away is the destination charge. This charge is a pass-through fee that actually shows up on the car's sticker. The destination charge is a fee for transportation of a new car within the United States.

We've all seen those large car carrying trucks on the highway with the new cars covered strategically with white protective tape as they make there way to a dealership to be rolled off onto the lot.

The destination fee doesn't have anything to do with transportation from over seas for a car that was built in the Far East, Germany, or any other country outside of the US. It doesn't matter how close to the manufacturer or shipping port for a foreign car you may be. These fees are "equalized" so that they are spread across a manufaturers entire lineup of vehicles.

Many years ago it was possible for a consumer to fly or drive into Detroit and pick their car up from the factory and that way they didn't have to pay a destination fee. It was probably also pretty cool to be able to drive your new car out of the factory and home.

Today, every new vehicle sold in the US has to be sold through a dealership and therefore has a destination charge attached to it.

The extra freight it costs to ship vehicles into the US from other countries is factored into the price of the car or spread through the entire lineup of vehicles they manufacture. For instance, if Volkswagen were to make some of their cars in the US and others were being made in Germany, the destination charges are most likely going to be very similar.

The auto manufacturers know that the consumer would be less likely to buy a vehicle made outside of the US if the destination charge were twice what a domestically made car would be.

Manufacturers outside the US have also been creative when it comes to handling destination charges. US buyers frequently travel to Germany or other European locales to pick up their new car and have it shipped themselves back to the states. Buyers of high end Mercedes and BMW's can often save thousands of dollars in transportation fees this way.

So remember to always negotiate fees when buying your new car, but remember the one fee that can't be negotiated away is the destination charge. And now you know why !

*******************************************************************************
Need help negotiating the price or fees of your new car ? Contact us at proautobuying.com and we'll save you a bundle.

You Should Also Read:
How to Buy Your Next Car


Related Articles
Editor's Picks Articles
Top Ten Articles
Previous Features
Site Map





Content copyright © 2021 by Stephen M. Hague. All rights reserved.
This content was written by Stephen M. Hague. If you wish to use this content in any manner, you need written permission. Contact Stephen M. Hague for details.