Diwali and Self Development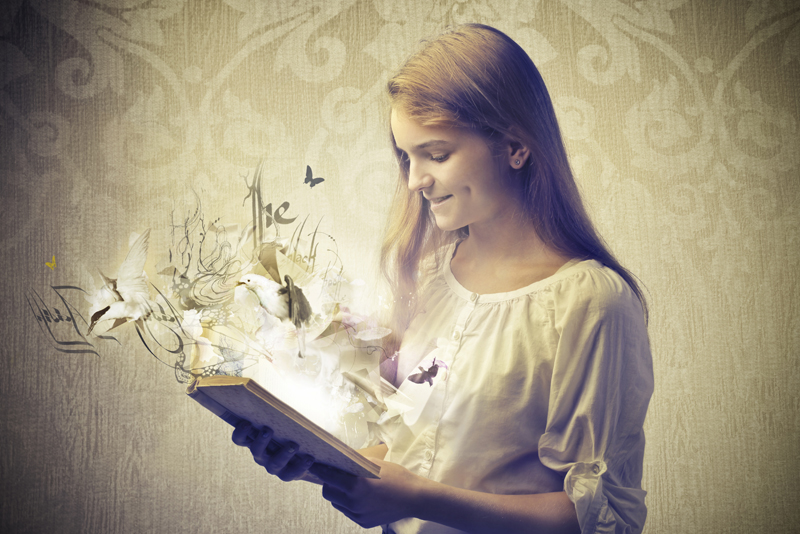 You may not immediately connect Diwali (Festival of Lights) with self development or personal development. This self development article gives an insight into festivities that are now celebrated across the globe.
What is Diwali
Diwali (also spelled Divali) is one of the most celebrated festivals in Indian culture, occurring annually between mid-October and mid-November. It originates from the Sanskrit word 'Deepavali' which means 'a row of lamps' and it is also known as the 'Festival of Lights' due to the multitude of small earthenware lamps (diyas) that are lit and placed around homes and gardens. The lamps are symbols of knowledge, goodness and prosperity that are believed to dispel the darkness of ignorance, evil and poverty. It is a celebration of the joy of life with the focus being on family, friends and the community.
Diwali - the origin
Diwali can be traced back to ancient India and there are many versions of the origin of this festival. The most popular is that it marks the return of Lord Rama after 14 years of exile and his victorious slaying of the evil king Ravana. In the various stories, the villains are said to represent your desires and egos which cause destruction and rob you of joy. The stories are about personal growth - the controlling of your desires, getting rid of your ego, gaining wisdom and the victory of good over evil.
Diwali - the lights
The light from the clay lamps signifies the triumph of good over evil as it breaks the various types of darkness within and around you. The light also welcomes Lakshmi, the Hindu Goddess of wealth and prosperity. The lamps (and candles) line rooftops and doorways of buildings to 'illuminate hearts and homes'.
Diwali - the fireworks
Another important feature of the festival is the fireworks and firecrackers which are meant to drive away evil spirits. There are competitions for the loudest and most splendid firecrackers. Filling the sky with light is related to looking to the heavens for the attainment of peace, health and wealth. It is also believed that the sound of firecrackers makes the gods aware of the joy of people on the earth. (The smells and fumes from the firecrackers also help to eliminate insects that multiply after the rains.)
Diwali - sharing gifts with the community
Diwali is a time when people get together with their loved ones to exchange gifts and bond over luxurious feasts. Traditional sweets and savouries are prepared and the rituals focus on your home, family and community. It is said that bringing 'sweetness' into your life is to empower yourself, associated with looking deep within and experiencing a peace that cannot be found in the materialistic world.
Diwali - cleaning and decorating the home
Preparations begin several weeks before festivities begin by giving the house a thorough spring clean. As Diwali is associated with Lakshmi (Goddess of wealth), entrances and doorways are decorated by drawing multicoloured designs on the ground with coloured rice flour, along with welcoming flower garlands.
Diwali - new beginnings
Diwali marks the new moon and a new year. There is also a renewal of commitment to family values. Many Indian business communities and traders open new account books, seeing this as the start of a new financial year and hoping for prosperity the following year. The past is put in order and it is a time for new thoughts and new beginnings.
Diwali - new attire
It is commonplace to buy new clothes and jewellery at this time as these are associated with your gratitude for having the necessities of life. They also represent your newly acquired state of realisation and commitment to self development.
Diwali - around the world
Diwali is now celebrated across the world by people from all nationalities, races, and religions. Outside India, it is not just a Hindu festival or a celebration of South-Asian identity, but a festival of gratitude and joy. Interestingly, it has become an official holiday in several countries including Fiji, Guyana, India, Malaysia, Mauritius, Singapore, Sri Lanka, Suriname, and Trinidad & Tobago. In Britain, it is celebrated around the same time as Bonfire Night traditions in early November, and in many areas, joint festivities have developed.
Diwali - Self Development summary
Diwali and its Festival of Lights create a magical world of joy and festivity celebrating the victory of good over evil, and hope over despair. There are many connections with self development. Uniting all members of the community, young and old, rich and poor, this festival celebrates togetherness, joy and hope for the future.
To receive further articles do visit the 'FREE Self Development Newsletter' link below. For my Background, Passions and why I write articles like these, see:
Dr JOY Madden
You Should Also Read:
Dr JOY Madden
FREE Self Development Newsletter
Other SELF DEVELOPMENT Articles


Related Articles
Editor's Picks Articles
Top Ten Articles
Previous Features
Site Map



Follow @WorkwithJOY
Tweet



Content copyright © 2022 by Dr JOY Madden. All rights reserved.
This content was written by Dr JOY Madden. If you wish to use this content in any manner, you need written permission. Contact Dr JOY Madden for details.