Getting Started in Coin Collecting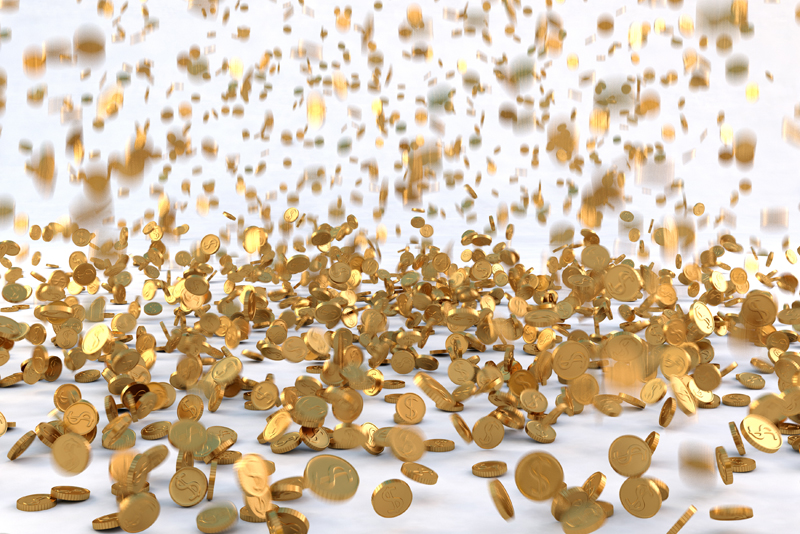 Twenty years ago, if someone asked me how to get started in coin collecting, I'd tell them to start with their loose change jar. You know the one. It sits on your dresser, and when your pockets fill up with too much change, you just dump it in the jar. I would then tell you to go to your local bookstore and buy one of those cardboard albums and start plugging holes by date and mint mark. You would sit there for hours, sorting through coins, looking for another coin to fill another hole. What fun! That's how I got started more than 40 years ago, but let's face it; it was a slower time back then. We just had to settle for what was available. Now, everything is fast, Fast, FAST! Everything has changed. We live in the information age with more books, computers and access to the kinds of things we never thought possible, and so, Coin Collecting has evolved.

As Coin Collectors, we no longer have to settle for the mundane. We no longer have limited access to information. We no longer have limited access to coins. It's a great big world out there, and it is exciting. It is confusing, too. So, how should we approach Coin Collecting? As my late wife would say, "Make a list!" Yes, let's make a list and take a methodical approach to our collecting. I promise you, you'll have much more fun, and you'll open whole, new, exciting worlds in numismatics.

THEME AND FOCUS

Every collection should have at least one main theme to it. This should be your focus area. Start with one, and as you become proficient at it, you can always add another. What should your main theme be? "Make a List!" What do you like? List everything that is of interest to you. I am not just writing in terms of numismatics. Make a list of everything that interests you, for example, the Civil War, pirates, Queen Victoria, cats, the gods of ancient Greece and dancing. Now that you've made your list, let's do a little research. Get on the Internet or go to the library and see what is out there. I'll bet you will be surprised at the variety of coins that will fit your interests.

The Civil War – There are a lot of U.S. coins available between 1861 and 1865, as well as, commemorative coins issued by the U.S. Mint over the years.

Pirates – One of my favorite eras. The pieces-of-eight or the 8 Reales and other silver coins as well as the gold Doubloons or Escudos. There are also treasure ships galore from which to collect.

Queen Victoria – There are all kinds of British coins with the portrait of Queen Victoria on them. In fact, there are three different portraits of Queen Victoria; the young head, the jubilee head and the veiled head. A nice type set would be one of each denomination with each of the different heads.

Cats – Not the musical, coins! Let's start with the Isle of Man cat coins. It's a series of a wide variety of cats, and then let's start looking for other cat coins. I bet you might find a few from Canada for example.

The gods of Ancient Greece – You won't know where to begin because just about every Ancient Greek coin has a god or sometime two on it. You'll just need to learn to identify them. So get a good reference book, and make a check-off list.

Dancing – Let's start with the Russian Ballerina series of coin, then you can to look to other countries, e.g. like France, and of course the Olympic coins (just about every country has their own version).

There is just worlds of coins open to you these days. You're not stuck with just pennies, unless you like pennies. Find the subject that interests you the most, learn about it, and try to define what coins you want to be in your collection. You define the parameters, because it is your collection. Don't worry; it can change as you evolve as a collector. Remember, it's theme and focus that helps to add value to your collection.

BUDGET

This is an area seldom talked about in coin collecting. Of course, just about every dealer wants you to buy as much as you can, as fast as you can. One company, where I was employed, use to tell us that the life of a customer is 18 months, so get as much out of them as you can for that time period.

This is what I tell my customers. Make a budget for Coin Collecting. It should be considered a monthly bill, just like your car payment or your electric bill, and pay it every month. It is up to you how much that bill should be, but you must pay it every month. It can be $50.00 or $1,000.00. It is your decision. Find out what is available on the coin market (in your area of focus) then buy it. Sometimes, you may want to save up for two or three months to buy a higher grade or better quality coin. What ever you do, don't rush it. It is not a contest to see who accumulates the most coins the fastest. Buy quality, not quantity.

Involve you Significant Other. He/she doesn't have to be a collector, and most likely, they won't even like coins, but if you can get them involved a little, it will make budgeting easier. Show him/her a picture of a coin you want to buy, something a little above budget. Do your research, tell him/her a really neat story about the coin you want (a story that's sexy, with a little pizzazz), the price of the coin, and that you know someday you'll be the proud owner of that coin (no matter how much it will cost you). You might be surprised at the outcome, and as we say in the sales game, the worse that can be said is NO.

DISPLAY

By display, I don't mean putting your coins out for the world to see. I mean proper protection for the coins you own. Spend a buck or maybe two for encapsulations for your coins, and for heaven sake, don't throw them in a coffee can or cigar box. Get on the Internet and find out what is available. There are many kinds of display vehicles, just take your time and find out what best suits you.

IN CLOSING

There is a lot to learn about coin collecting. If you take a methodical approach, and remember, "Make a list," the learning process will become easier for you. Yes, there are pitfalls in Coin Collecting and you will step into few along the way, but you can limit the stumbling block if you are methodical. The last two pieces of advice I want to leave you with are these:

1 – If you are a novice or intermediate Coin Collector (be realistic about self-evaluation) and a Coin Dealer starts talking "Investment Coin" to you, walk away. Buying "Investment Coins" is a learning process, and until you understand the ebbs and flows of the market, grading and population reports and current pricing guidelines (the guides available to dealers), don't do it.

2 – If a coin deal sounds too good to be true, it most likely is.

Collect, at first, because it is fun, the coins are beautiful, and for the history. Learn about your hobby. An informed Coin Collector is a wiser consumer. May you find the coin of your dreams.




Editor's Picks Articles
Top Ten Articles
Previous Features
Site Map





Content copyright © 2021 by Raymond F. Hanisco. All rights reserved.
This content was written by Raymond F. Hanisco. If you wish to use this content in any manner, you need written permission. Contact Gary Eggleston for details.