Quick and Easy Shrimp Spring Roll Recipe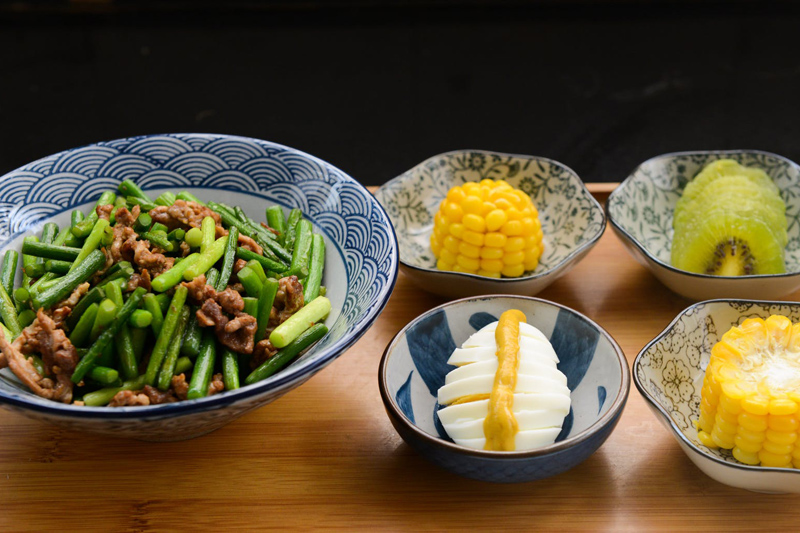 These spring rolls are easy and delicious. They require no cooking and are fun to make. These spring rolls use the white rice paper wrappers that can sometimes be found in the ethnic section of your local grocery store and are readily available in almost every oriental grocery store. They are very different from egg roll wrappers or other spring roll wrappers because they are made from rice and do not require any cooking. You simply place them in warm water for about 5 minutes, fill, and then roll and enjoy.
These spring roll wrappers can be filled with any combination of vegetables and meats. The recipe below uses shrimp mixed with a cabbage blend (the coleslaw mix). Try this delicious recipe, and then try substituting the shrimp with either cooked pork or crab. Any of these variations would make a wonderful appetizer for your next get together. Enjoy!
To see a video of these instructions click
here
.
7 rice paper spring roll wrappers
16 oz frozen pre-cooked small shrimp
1 lb bag coleslaw mix
2 tbsp peanut oil
1 tsp garlic salt
½ tsp ground ginger
2 ½ tbsp hoisin sauce
chili garlic sauce for dipping
Defrost the shrimp by rinsing and soaking them in warm water. Then drain them in a colander and set them aside.


In a large microwavable bowl mix together the coleslaw mix, peanut oil, garlic salt, and ground ginger. Make sure to stir everything thoroughly together and then microwave the mixture on high for about 3 to 5 minutes or until the coleslaw is soft.


Once the shrimp are defrosted and the cabbage mixture is cooked, stir them together.


Prepare the wrappers by soaking them in very warm water. The best way to do this is to fill a baking pan or casserole dish with the water. The pan should have at least one inch high sides. A round casserole dish works best for this if you have one. Just be sure that the dish is large enough to submerge all of the wrappers in the water.


Place each wrapper one at a time on top of each other into the water. Be sure that each one is covered with water before placing the next one on top. Let these sit for about 5 minutes.


Next set up a work space with two plates, one to dry the wrappers on and another to fill and roll the wrappers.


Begin by placing two to three paper towels on the first plate. Take one wrapper out of the water and place it on top of the paper towels. Using a third paper towel, gently wipe the water off the top of the wrapper. Place the dried wrapper on the second plate.


Fill the wrapper by spreading just a little line of the hoisin sauce parallel with the side of the wrapper closest to you. Then place about 3 tablespoons of the coleslaw mixture in a line on top of the hoisin.


Roll up your spring roll by first folding the end closest to you over the mixture, then fold in the sides and roll tightly. If it is difficult to make the roll, or you find that the paper breaks, try using a little less of the shrimp mixture.


Once all the rolls are finished, you can either serve them whole or cut them in half on a diagonal. Serve them with either sweet chili sauce or hot chili garlic sauce for dipping.


Makes 7 whole rolls and 14 half roll appetizers.


Related Articles
Editor's Picks Articles
Top Ten Articles
Previous Features
Site Map





Content copyright © 2019 by Lila Voo. All rights reserved.
This content was written by Lila Voo. If you wish to use this content in any manner, you need written permission. Contact Lila Voo for details.