Chinese Flower Rolls Recipe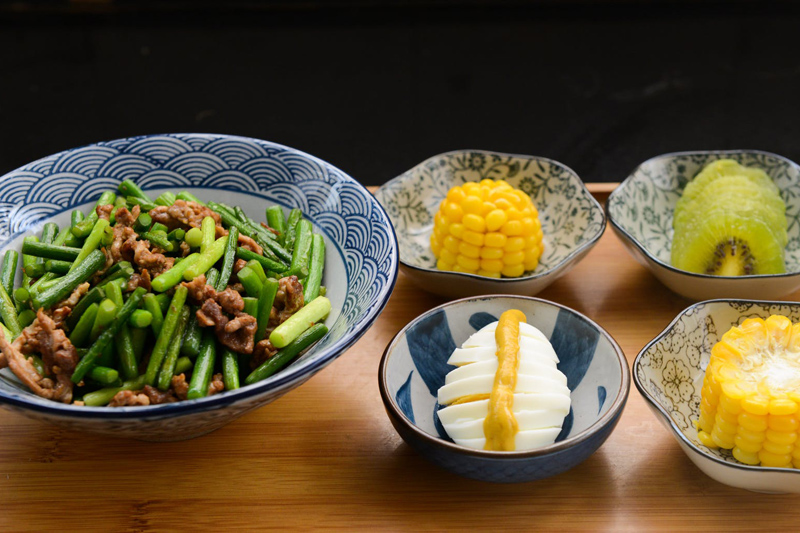 Chinese flower rolls are wonderful steamed rolls that are great served with dinner. They do take a bit of time to make, but the effort is well worth the result. To see a video of these instructions click
here
. Enjoy!
6 cups flour
1¾ cup warm water
¼ cup sugar
1 tbsp active dry yeast
1 tbsp baking powder
2 tbsp shortening
3 to 4 tbsp sesame oil
Place the flour in a large bowl and set it aside.


In a medium sized bowl, mix together the warm water and the sugar. Stir thoroughly until all of the sugar has dissolved.


Next, add the yeast and stir it in gently. Let the yeast sit for 10 minutes so that it activates.


While the yeast mixture sits, add the baking powder to the flour stirring it with a fork until it is mixed through. You can sift these two ingredients together if you wish, but it is not necessary.


After about 10 minutes the yeast should be active. The mixture should have a large amount of foam on top. Once the mixture has accumulated the foam, pour it into the flour while stirring.


Then add the shortening and continue to stir until a stiff dough forms.


Once a dough forms, use your hands and mix everything together thoroughly.


If the dough feels too dry and is breaking apart, add just a little water and continue to mix it with your hands. At this point, the dough should be a bit sticky and malleable. Continue to mix until all of the flour is incorporated into the dough.


Once everything is mixed through, knead the dough with your hands for another 10 minutes. Use the heel of your hands to press into the dough and knead it.


Once the dough is done, cover it with plastic wrap and let it sit for 2 hours. It should rise to at least double in size.


Once it's risen, press it down and separate it into 4 pieces.


Take one of the four pieces and place it on a large flat work surface and flatten it into a large rectangular shape; until it becomes as flat as a pizza crust. Use a rolling pin if needed.


Once you have a large flat rectangle, cut off the edges so that they are completely straight and you have a perfect rectangle.


Once you have a perfect rectangle, cut it long ways into 3 equal strips that are about 1 ½ to 2 inches wide.


Then take 2 strips and set them aside so that you have just one strip of dough on your work surface. We are going to use this to make our first roll.


Using a basting brush lightly brush the sesame oil on the surface of this strip.


Next start rolling one side of the dough tightly in a roll until it comes to the center. Then roll the other end toward the center as well until they meet in the middle.


Now pick up the entire roll and place it vertically on your work surface so that one roll is stacked on top of the other.


Then place the thin end of a chopstick directly in the center of this vertical stack and press down slowly. Pull the sides of the roll up around the chopstick and remove it slowly. Now you should have the shape of a flower for your roll.


Place the finished roll on a plate and continue to roll the rest of the dough in the same manner.


Once all of the rolls are complete, line a bamboo steamer with a sheet of wax paper. Depending on the size of your steamer, place about 5 rolls in the steamer at a time. Keep in mind that these rolls will expand and they will stick together if they touch each other.


Bring a large pot of water to boil and then place the steamer on top and steam the rolls for 10 minutes.


Once they are done, remove them from the steamer and place them on a plate to serve. Makes 12 rolls.




Related Articles
Editor's Picks Articles
Top Ten Articles
Previous Features
Site Map





Content copyright © 2021 by Lila Voo. All rights reserved.
This content was written by Lila Voo. If you wish to use this content in any manner, you need written permission. Contact Lila Voo for details.