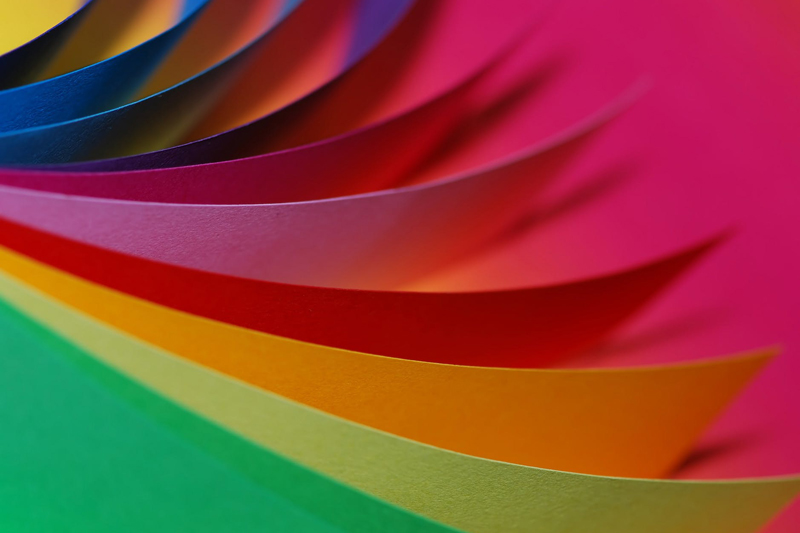 Corrugated cardboard, the kind used for shipping cartons, has a warm, earthy feel to it that makes it a wonderful material for nature-inspired crafts. This project uses a piece of corrugated cardboard for its base, matched with handmade paper, leaf skeletons and hemp twin to complete the organic look.
You will need:
* Corrugated cardboard, around 2-1/2 by 4-3/4 inches
* Yellow handmade paper, torn to around 2 by 3-3/4 inches
* Leaf skeletons
- green, around 3-1/2 by 1-1/4 inches
- orange, around 2 by 1-3/4 inches
* Scraps of cream handmade paper
* Hemp twine, around 10 inches long
* Alphabet stamps
* Black stamp pad
* Pencil
* Ruler
* Scissors
* Glue stick
* Runner adhesive or some similar dry adhesive
* One-hole punch
Mark, measure and cut the corrugated cardboard to the specified size, with the long sides of the rectangle parallel to the ridges of the cardboard. If you're using double wall corrugated cardboard, peel off the outer layer on one side to expose the ridges – it's OK if it's not neat. Cut off the top corners of the cardboard.
Measure and tear the yellow handmade paper to the specified size, and use a glue stick to adhere it to the ridged side of the corrugated cardboard.
Using a pencil, make faint marks on the yellow paper to indicate where the leaf skeletons will go. Using these marks as a guide, apply some runner adhesive to the yellow paper, and attach the leaf skeletons. Note that it's not advisable to apply the adhesive directly to the leaf skeleton because the skeleton is quite fragile and is likely to tear.
On scraps of cream handmade paper, stamp the phrase "True growth takes time" in black ink. Cut out the individual words, and then glue them to the tag.
Punch a hole near the top of the corrugated cardboard. Thread a length of hemp twine through it and tie it in a lark's head knot.
Tips:
* If you don't have leaf skeletons, use colored vellum or thin handmade paper cut into leaf shapes.
* Instead of the stamped phrase, cut out words from a discarded book or magazine, or hand-letter the words yourself. You can also use a typewriter or computer printer.
* Raffia and other natural fibers are a good substitute for hemp twine.


Related Articles
Editor's Picks Articles
Top Ten Articles
Previous Features
Site Map





Content copyright © 2021 by Mia C. Goloy. All rights reserved.
This content was written by Mia C. Goloy. If you wish to use this content in any manner, you need written permission. Contact Mia C. Goloy for details.