Raksha Bandhan - Rakhi - Brothers and Sisters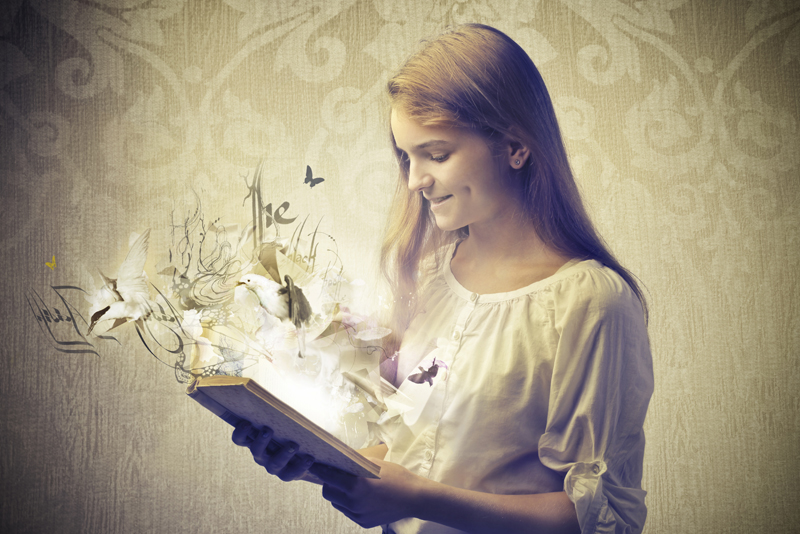 Raksha Bandhan (Rakhi) or Bhai Phota is a sacred Hindu festival that celebrates the 'Unconditional Bond of Love' between brothers and sisters. It originated in the north and west of India but has spread across the globe and is celebrated in August every year. This self development article gives an insight into the deeper aspects of the festival.
The Raksha Bandhan (Rakhi) or Bhai Phota ceremony
In West Bengal, India, Raksha Bandhan (Rakhi) is also known as Bhai Phota: 'Bhai' meaning brother and 'Phota' being a mark made on the forehead. This special day begins with the sound of conch shells. Traditionally, the sister invites the brother (and close family) to her house. They wear their finest jewellery and new clothes.
The brother sits on an Asana - a small cotton mattress. The ceremony is performed by his sister (or sisters) who, to show her gratitude and devotion to her brother, fasts all morning until she applies the 'Phota' (fota or tilak) to his forehead. This is a paste of sandalwood, kaajol, and yoghurt, and the way it is done is quite specific. If the sister is older than her brother she applies it with the little finger of her left hand. A younger sister applies it with her right hand.
The brother is then showered with sweets and gifts. As part of the ceremony he touches the feet of his elder sister who, as a blessing, places rice grains and some blades of grass on his head. The grass signifies 'development of self' and resurrects memories of playing together outside as children.
In return, the brother gives his sisters gifts and/or money as a token of togetherness, love and gratitude, and promises to protect them from pain, standing by them through good and bad times forever. The ceremony ends with a grand meal usually including the brother's favourite dishes.
Rakhi - the Thread of Love
Raksha Bandhan (Rakhi) actually means 'bond of protection'. The ceremony has a deep underlying meaning. It is an unspoken pledge between a brother and sister that reinforces their protective bond amidst the ups and downs of life.
To commemorate this, as part of the ceremony, sisters tie a delicate, coloured and often decorated, thread (a Rakhi) onto the wrist of their brothers. This is a symbol of love, gratitude and affection. As they do this they wish their brothers a long, healthy and prosperous life.
(In days gone by, priests used to tie a sacred thread around the wrists of their congregation. In the Middle Ages, if a woman tied a Rakhi thread onto a man's wrist, it became his duty to honour and protect her forever.)
Raksha Bandhan (Rakhi) or Bhai Phota - The self development aspects
The power of Rakhi is that it pulls brothers and sisters together across the world. In order to spend the day with their sisters and close family, brothers ensure they remain free from any other commitments. Overall, Raksha Bandhan (Rakhi) or Bhai Phota celebrates:
* gratitude
* the memory of shared childhood experiences
* the special bond between brothers and sisters
* the impact that brothers and sisters have on each other
Siblings often take each other for granted. From a self development point of view, this annual ceremony makes you stop for a moment and consider just how much your brother or sister has affected you and your life. Would you have taken certain life paths and made certain decisions had it not been for them? You reflect on a very strong and special relationship, from childhood to adulthood.
Raksha Bandhan (Rakhi) or Bhai Phota - Self Development Summary
In a nutshell, this Hindu festival celebrates the deep love between a brother and sister, reminding them how each has contributed to the self development of the other. The actual ceremony strengthens the strong bond between brothers and sisters, and reminds you of the power of this unique relationship.
To read more about rakhi gifts
do visit Amazon.com
(Disclosure: Dr Madden is a participant in the Amazon EU Associates Programme)
To receive further articles do visit the 'FREE Self Development Newsletter' link below. For my Background, Passions and why I write articles like these, see:
Dr JOY Madden
You Should Also Read:
Dr JOY Madden
FREE Self Development Newsletter
Other SELF DEVELOPMENT Articles


Related Articles
Editor's Picks Articles
Top Ten Articles
Previous Features
Site Map



Follow @WorkwithJOY
Tweet



Content copyright © 2023 by Dr JOY Madden. All rights reserved.
This content was written by Dr JOY Madden. If you wish to use this content in any manner, you need written permission. Contact Dr JOY Madden for details.