Gluten Free Diets And Fertility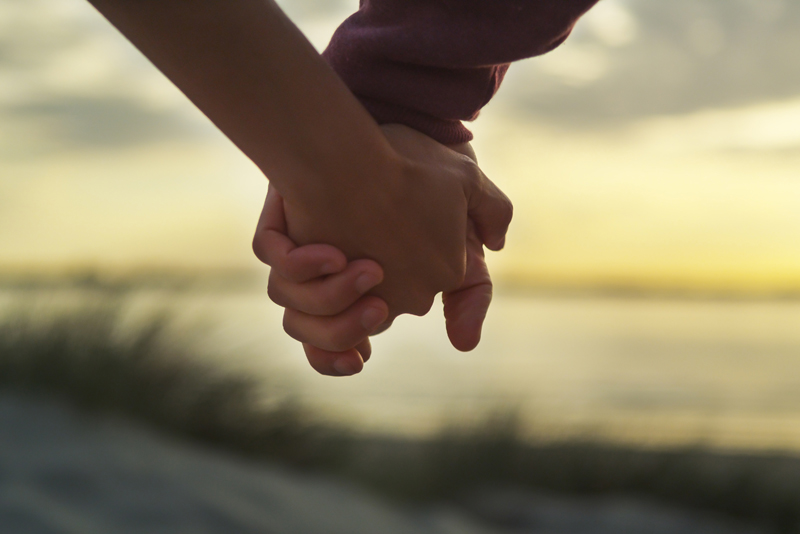 Some physicians strongly recommend gluten-free diets to improve female fertility. While this may be a sound strategy for women who are celiac, gluten intolerant or gluten sensitive it's important to pay attention to some of the down sides of gluten-free diets, especially when trying to conceive. Some key fertility nutrients may be lacking in gluten-free diets.
Celiac disease and gluten intolerance are both linked with infertility and miscarriage. If you are considering undergoing testing for Celiac disease it's important to note that this blood test is relatively accurate as long as you have been consuming gluten regularly in the month or so before the test day.
As soon as dietary gluten is cut out out or significantly reduced the volume of anti-gluten antibodies produced within the body may drop, which can make the test result misleading.
Many women experience some sensitivity to gluten containing grains, but do not have a testable autoimmune reaction to gluten making identifying gluten sensitivity more tricky.
Gluten sensitivity testing can be expensive and may not be covered by health insurance and therefore many women simply decide to try a month or two on a strict gluten free diet to see how they feel and some physicians do recommend that women give a gluten-free diet a try.
Some women are pleasantly surprised by both how easy - and enjoyable - a gluten free diet can be, and by how they feel. Some of the most common health changes women often notice when going gluten-free are:
* Weight loss (if they are overweight)
* More physical and mental energy
* Resolution of abdominal bloating and gas
* Resolution of constipation, diarrhea and irritable bowel,
* Less depression
* Simply feeling better - and more clear-headed - than usual!
If you are contemplating going gluten free a dietitian can help you to construct a gluten-free diet that is well balanced and healthy.
.
It's important to note that not all gluten free foods are necessarily healthy or fertility promoting. Many gluten-free foods, especially breads, cakes, cookies, crackers etc. are made predominantly from white rice flour, refined corn starch and other nutrient depleted foods.
Gluten-free foods may also be loaded with much sugar and salt to add flavor and excessive fat to add texture and moisture.
The goal of a gluten free diet in the months prior to conception should be to maximally nourish fertility, and prepare for a healthy pregnancy - not simply replace gluten with a bunch of processed, pre-packaged, sugary, gluten free foods of which there are many. Studies (1) have found many gluten-free diets have nutritional inadequacies:
"…Micronutrients are also found to be poor, in particular Vit. D, Vit. B12 and folate, in addition to some minerals such as iron, zinc…"
And many gluten free foods, especially cereals, have also been found to be deficient in selenium (2) a key fertility antioxidant nutrient. So care must be taken to construct a diet which is more nutritions, not less, when going gluten-free.
Think of a gluten-free diet as a great opportunity to have LESS flour-based foods and up your intake of fruits, vegetables, whole gluten-free grains such as brown rice, quinoa and millet, beans, tofu and good other quality proteins. Ask a dietitian for help if you need some guidance.
Another key problem with gluten-free products made with refined gluten-free grains is that these foods may have a high glycemic index. Having a high glycemic simply means a food will quickly release sugar into the body which in turn may trigger a surges of insulin, and problematically, high glycemic diets are known to be particularly unhelpful to women who have been diagnosed with poly cystic ovarian syndrome (PCOS).
When constructing a gluten-free diet, it's important to read the fine print and choose whole gluten-free grains which have not been processed to remove all of their fiber and nutrients whenever possible.
Many pastas are now available which are made from various bean flours and this is another way to keep a familiar food in the diet without using a highly refined gluten-free grains such as white rice.
The main grains which need to be strictly avoided if a gluten-free diet has been recommended are: wheat (bulgar, semolina, couscous, seitan), spelt, faro, triticale, kamut, rye and barley. There are many gluten-free grains such as amaranth, buckwheat, quinoa, sorghum and teff, and of course oats.
Oats are technically gluten-free but maybe contaminated during processing with contain traces of gluten. You can buy certified gluten-free oats for this reason.
Gluten-containing grains sneak into many foods / beverages such as beer, malt vinegar, malt flavoring, soy sauce, communion wafers, imitation crab, gravy and sauce mixes. You check out any questionable foods and food additives at https://www.celiac.com.
Dietitians are very familiar with gluten free diets and you may benefit greatly from a consultation with a dietitian if your physician has recommended that you follow a gluten-free diet and you are in need of some help.
Important note: This article is for purely informational purposes and is not intended to diagnose or treat any health problems or to substitute for medical or dietetic advice for which you should consult a physician or dietitian.
I regularly post extra updates on new fertility research, tips and strategies, along with research on environmental toxins and fertility on my Facebook page
https://www.facebook.com/smartfertilitystrategies
Would you like articles like this delivered to your email weekly? Sign up for the Bellaonline infertility newsletter, it's free and you can unsubscribe anytime you like. The link is below.
(1) Clin Nutr. 2016 Dec;35(6):1236-1241. doi: 10.1016/j.clnu.2016.05.002. Epub 2016 May 7. Gluten free diet and nutrient deficiencies: A review. Vici G1, Belli L2, Biondi M2, Polzonetti V3.
(2) Plant Foods Hum Nutr. 2015 Jun;70(2):128-34. doi: 10.1007/s11130-015-0467-8. Selenium in Gluten-free Products. Rybicka I1, Krawczyk M, Stanisz E, Gliszczyńska-Świgło A.
You Should Also Read:
How Gluten Harms Fertility And Causes Miscarriage


Related Articles
Editor's Picks Articles
Top Ten Articles
Previous Features
Site Map





Content copyright © 2023 by Hannah Calef. All rights reserved.
This content was written by Hannah Calef. If you wish to use this content in any manner, you need written permission. Contact Hannah Calef for details.