Mantou (Chinese Bread) Recipe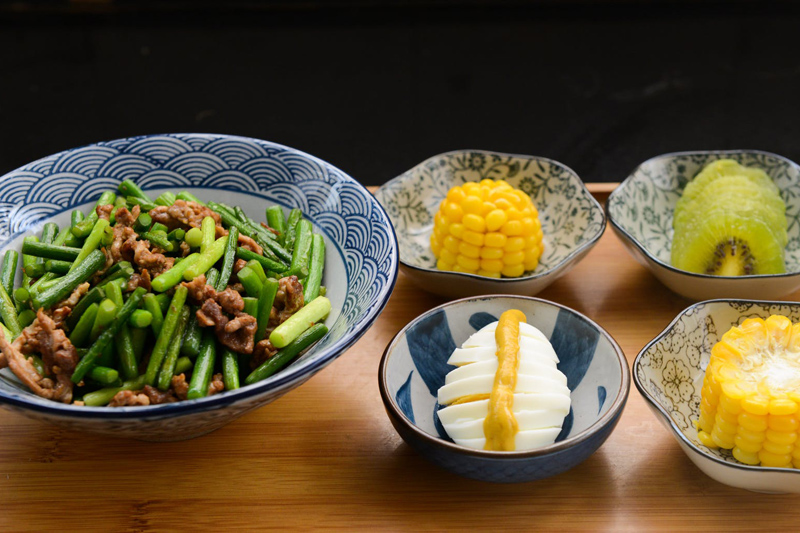 Mantou are the plain steamed white rolls that are served with meals and also found served on the streets in China. There are various different versions of these delicious rolls. Some are steamed, while others are deep fried and often served with sweetened condensed milk. As with many types of bread, these buns require a dough starter which is made the day before making the mantou. It may seem a bit time consuming, but it's quite simple to make and well worth the time.
The recipe below is for a soft, squishy mantou with a hint of sweet flavor. I love the texture of this version, but if you enjoy a fluffier, more bread like texture, there are a few simple steps that can be changed. Make the starter the same way. Then when making the mantou slightly warm the water and mix in the sugar. Once the sugar dissolves add the yeast and let it sit for 5 minutes. Mix the dry ingredients, adding 3 more tablespoons of extra sugar for flavor and then add the yeast mixture when you mix in the wet ingredients. Both of these versions produce wonderful delicious mantou. Enjoy!!
Making the Starter:
1 ½ cups cake flour
½ cup all purpose flour
2 tsp sugar
1 packet active dry yeast
2 cups warm water
In a large glass container mix together all of the dry ingredients. Then slowly add in your water until it becomes a liquid flour substance. Cover it with a paper towel and let it sit in a warm area.


After 10 to 12 hours add 1 cup of flour and stir. Then let it sit for another 12 hours.


After 24 hours it is ready to use in your mantou dough. Stir it before measuring out the appropriate amount. Store the remaining starter in the refrigerator covered with plastic. You can use this each time you make mantou. To make other breads, leave it out for a couple of days, feeding it with a little flour and water to keep the yeasts active.
To see a video of the instructions for making the starter click
here
.
Making the Mantou:
1 1/2 cups cake flour
3/4 cup all purpose flour
4 tbsp sugar
1 tsp baking powder
1 packet of active dry yeast
3 tbsp water (at room temperature)
1/4 cup of the dough starter
1/2 cup whole milk (at room temperature)
1 tsp vegetable oil
wax paper
In a large bowl mix together both flours, sugar, baking powder and active dry yeast.


Once the dry ingredients are thoroughly mixed, slowly add in the water, dough starter, and milk. Stir until a dough forms.


Then using your hands, knead the dough in the container for about 5 minutes.


After 5 minutes add the vegetable oil and continue kneading for another 10 minutes.


Then let the dough sit while the steamer is prepared.


Cut about 12 squares about 3"on all sides of wax paper. Each roll will be placed on one of these squares so that they don't stick to the steamer. Place about 4 of these squares into the steamer tray, depending on the size of your steamer. I usually cook just 4 at one time so that they don't stick together. Remember that these rolls will rise as they cook. Lay out the remaining squares of wax paper on a cookie sheet.


Place the dough on a flat floured surface and roll it into a thin rectangular shape.


Once you have a rectangle, cut it in half. Roll up each half to form two log shapes.


Cut the dough logs into 5 to 6 equal pieces. These will be your mantou rolls.


Place each roll on a piece of wax paper (4 in the steamer and the rest on the cookie sheet) and let them sit in a warm area for 45 minutes.


After 45 minutes, heat a pot of water on high. Make sure your steamer tray fit comfortably on top of this pot.


Once the water boils, place the steamer tray on top and cover. Steam the rolls for 11 to12 minutes.


Once they are done, remove them from the steamer and serve immediately. Makes about 12 rolls.
To see a video of the instructions for making the mantou click
here
.


Related Articles
Editor's Picks Articles
Top Ten Articles
Previous Features
Site Map





Content copyright © 2019 by Lila Voo. All rights reserved.
This content was written by Lila Voo. If you wish to use this content in any manner, you need written permission. Contact Lila Voo for details.