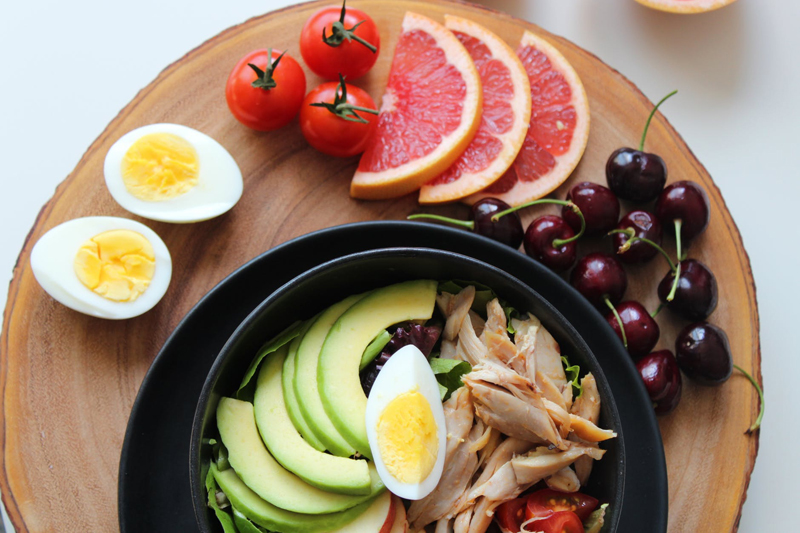 A number of food items are naturally healthy and good for you. Italian dressing is one - all it is is oil and vinegar, plus a few herbs. Ken's Italian Dressing in its natural form has only 1g of carbs per serving.
If you look at the ingredient list, it's fairly clear how basic this is. You have vegetable oil (either soybean or canola) and vinegar (cider). Then water and salt, and bits of garlic and onion. The rest of the ingredients are preservative. You get 450mg of sodium, no protein, no trans fats and only 1g of carbs.
The real question here, though, is if you're going to go this basic, why not just have oil and vinegar on your salad, and liven it up with whatever herbs you personally find appealing?
What's interesting here is that in Italy they don't have "Italian Dressing" :) Italians love oil and vinegar of course, but usually in a restaurant in Italy they have the actual oil container and vinegar container, and you blend them yourself on your salad in the percentages that you want.
Still, how does the Ken's Italian Dressing taste? It is extremely mild. They used one of the mildest oils they could find along with a mild vinegar to match it. I don't taste any herbal flavor at all. It is certainly not bad - it does a nice job of adding that oil-plus-vinegar flavor to a salad. It's convenient - just twist the cap off and pour.
Still, I can't find much incentive to stock this vs stocking a nice bottle of oil and a nice bottle of vinegar in my fridge. They even have a "salad herbs" blend of spices so that you only need to open one herb container to get a nice variety of flavors into your salad, if you don't feel like customizing your own blend. Of course I recommend testing out various herbs, see which you personally enjoy and then creating your own custom blend. It's so much tastier that way! The more flavorful you make your salads, the more you will enjoy and eat them!
So what's my summary? If you don't have oil and vinegar, then certainly start with this. Use this as a base to test out various herbs with, to see what you like. Then expand your horizons!
Lisa Shea's Library of Low Carb Books


Related Articles
Editor's Picks Articles
Top Ten Articles
Previous Features
Site Map



Follow @LisaLowCarb
Tweet





Content copyright © 2018 by Lisa Shea. All rights reserved.
This content was written by Lisa Shea. If you wish to use this content in any manner, you need written permission. Contact Lisa Shea for details.