Spaghetti alla Carbonara Recipe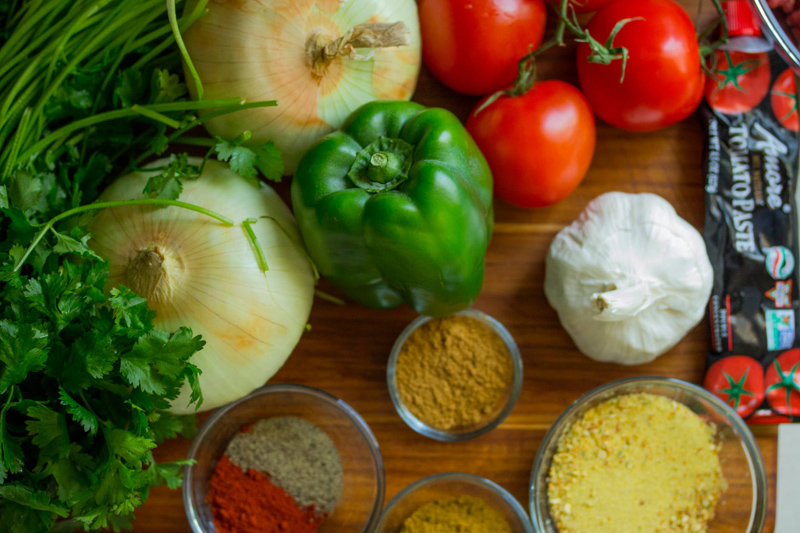 Pasta Carbonara is a wonderful Italian recipe from Rome. There are different speculations on the origin of the dish and its name, Carbonara. Some believe it was created by the wife of a coal maker (carbone=coal), others think it was created for the coal makers, as a nourishing dish to replenish their energy by the owner of a Roman trattoria. Either way, Carbonara pasta was actually created only around the mid 20th century, and it's a rich pasta dish, made with eggs, pancetta (cured pork), Pecorino cheese (sheep milk cheese, called Romano in the U.S.) and quite a bit of black pepper. Many recipe variations can be found around Italy, often with the addition of heavy cream and with Parmigiano cheese instead of Pecorino.

Ingredients and Instructions (serves 4-5):

• 1 pound/500 g of spaghetti
• 1/3 pound/150 g of pancetta (non smoked bacon can be used, possibly thick cut)
• 1/4 cup/50 g grated Pecorino cheese
• 1/4 cup/50 g of grated Parmigiano cheese
• 1 tbsp olive oil
• 3 eggs and 1 yolk
• freshly ground black pepper

1. In a large pot, bring to the boil the water for the pasta (at least 4 quart/4 liters)

2. Meanwhile, beat the eggs and the yolk, mix with about 2/3 of the 2 grated cheeses combined, and a generous amount of freshly ground black pepper.

3. Cut the pancetta in small pieces, transfer in a pan with the olive oil and let it cook for a few minutes until the fat begins to render and the pieces have become slightly golden. Take off the fire and set aside.

4. The water should be boiling by now, add some salt in it, then the spaghetti and cook al dente, according to the instructions on the package.

5. When done, drain the pasta, return the pan with the pancetta (or bacon) to a low fire, and transfer the spaghetti into it right away, mixing well to coat them entirely with the oil and fat. Remove from the fire. It is important that all this is done quickly, so the spaghetti don't "sit around" after draining them or they will start sticking together.

6. Finally, pour the egg and cheese mix over the pasta, and stir quickly. The heat of the pasta will slightly cook the egg making it creamy, but if done slow or for too long, you will have scrambled eggs over pasta – ouch! Divide in individual bowls and serve immediately, topping with the remaining cheese.

Buon appetito!

Note: If concerned about the potential health risks posed by the use of partially uncooked eggs in this recipe, especially in the presence of a compromized immune system or other gastro-intestinal problem, I recommend the use of pasturized eggs, always safe and available in main grocery stores.


You Should Also Read:
Pasta
How to Make Pasta all'Amatriciana
How to Make Meat Pasta Sauce


Related Articles
Editor's Picks Articles
Top Ten Articles
Previous Features
Site Map





Content copyright © 2023 by Cinzia Aversa. All rights reserved.
This content was written by Cinzia Aversa. If you wish to use this content in any manner, you need written permission. Contact Cinzia Aversa for details.