CD review - Blue Coupe - Tornado on the Tracks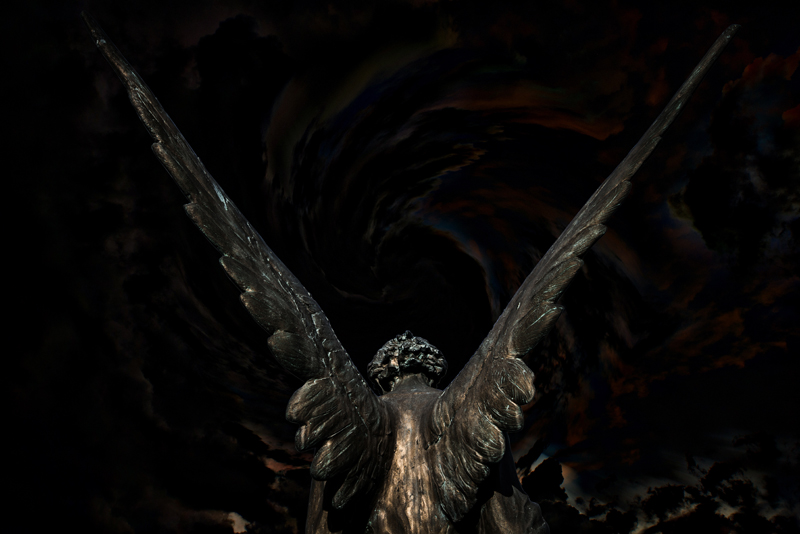 Blue Coupe
. The name alone evokes images of hot rods. Or maybe The Beach Boys and hot summer nights. However this band is far away from those ideas. The movie
Blue Velvet
is more appropriate perhaps?
Blue Coupe is the project put together by legendary figures
Dennis Dunaway
(ex
Alice Cooper
) and
Albert
and
Joe Bouchard
(ex
Blue Oyster Cult
). Blue Coupe, get it? There really should be no reason to mention the resume of these guys but for the un-initiated here goes.
Bassist Dennis Dunaway is a founding member of the original Alice Cooper group and co-wrote some of their biggest hits like "I'm Eighteen", Under My Wheels" and "School's Out".
Albert and Joe Bouchard were both members of Blue Oyster Cult when they were at their pinnacle in the mid to late '70s. Drummer Albert co-wrote "Cities on Flame with Rock and Roll", "The Red and the Black", "This Ain't the Summer of Love" and many more. Joe was a bassist with BOC but is also an accomplished guitarist. With BOC, he wrote "Nosferatu", "Astronomy" and "Hot Rails to Hell", amongst many.
The trio got together a few years back and started off touring and playing material from their former bands. Eventually the burn to create some new music turned into a full-fledged flame and from that comes
Tornado on the Tracks
. As with all past music from these groundbreaking bands, there is a sinister, potentially nasty quality that permeates this project from beginning to end - almost like something is hiding around the headstone from you.
A lot of performers that grew to prominence in the '70s are stuck on the Famous Records Live treadmill and have little regard towards new material. And the ones that do have ear-ectile dysfunction as the new songs don't cut the mustard.
Happily, I can report that not only does Blue Coupe more than cut the mustard, they've produced a wickedly strong record. Ten tracks. One cover. No filler. All the boys contribute songs and all take a turn or two behind the mike.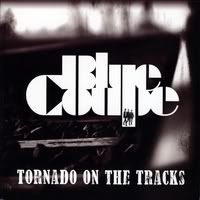 The first track "You (Like Vampires)" retains that look-over-your-shoulder quality of BOC. Written by a friend of the Bouchards, the song has a tremendous chorus and wonderful verses. Great production allows the instruments to be presented right along-side the vocals with clarity. Creepy yet melodic, this song is the perfect intro to this great set. There is also a tremendous video for this song that sells it completely. Of note to BOC fans, one of the guys in the video has a black t-shirt with Underbelly spelled in white. Before taking the name BOC, the band was known as Soft White Underbelly.
Possibly my favorite track on the record is the next cut, "Angel's Well", written by Joe. The instrumental first few bars go straight for your neck and feet and get both moving in short order. "With a purposeful grimace and a sinister sound" (sorry, poetic license taken here) this song strides through your speakers, taking control with a firm grasp and handcuffing your ears. Joe provides possibly the most convincing and powerful vocal on the record, which is no feat considering none of these guys would be confused with, say Freddy Mercury. However, that's not what is required here and these slightly sand-papered vocals from all three work perfectly for this outfit. Two notes of interest for this cut. First is the inclusion of a guitar solo by ex-Doors guitarist Robby Krieger which is excellent. Krieger shows back up with a tasty little slide guitar on "Man Up". Second is the fact that the co-writer on this track was the late Jim Carroll.
Albert's "Deep End" is next and is a solid cut that flexes its muscles (of love --- sorry can't help it) courtesy of some beefy Joe Bouchard guitar. One of the architects of theatre rock, Dennis Dunaway, contributes possibly a candidate for the strongest song next, "God I Need You Tonight". Sung by Albert (I think, since he and Joe sound a lot alike), this song has some simple (and a couple of weird ones) chord progressions for the chorus that make it tremendously memorably. Love this one a lot.
The surprise on the record is a fantastic cover of The Byrd's "Dolphin's Smile" which works on the same level of "Debbie Denise" or "Fireworks". The menacing title track is next and besides the sledge-hammer rhythm section, a lumbering framework gives lots of space for the guitar to cut through, giving you a feeling of "Godzilla" on the prowl.
"Man Up" is a swaggering piece that gets your head nodding especially with the handclaps on the chorus. Three Dennis songs close the record and all are tremendous. "Untamed Youth" has a chorus that is completely captivating. The hard rock icon tackles the vocals on the next cut "Waiting For My Ship" and kills it. The boogie-oriented "On the Darkest Night" closes off the record in fine fashion. All three are strong stand-alone cuts. As a trio, this is pure heaven.
Forget nostalgia. If you're a fan of these guys from their previous works, not only will you not be disappointed, you'll be thrilled. If you're a fan of hard rock of any sort you will definitely love this record. It contains strong songs that rival almost anything in their back catalogue, first of all. In addition, the performances show three guys who are not merely going through the motions. In fact, they are clicking at the top of their game. Absolutely can't wait for a follow-up as this is great stuff!
* Editor's note: In the interest of full disclosure, I received this CD free of charge from the record company.


Related Articles
Editor's Picks Articles
Top Ten Articles
Previous Features
Site Map





Content copyright © 2021 by Morley Seaver. All rights reserved.
This content was written by Morley Seaver. If you wish to use this content in any manner, you need written permission. Contact Morley Seaver for details.