Do Your Homework Before You Sell Your Coins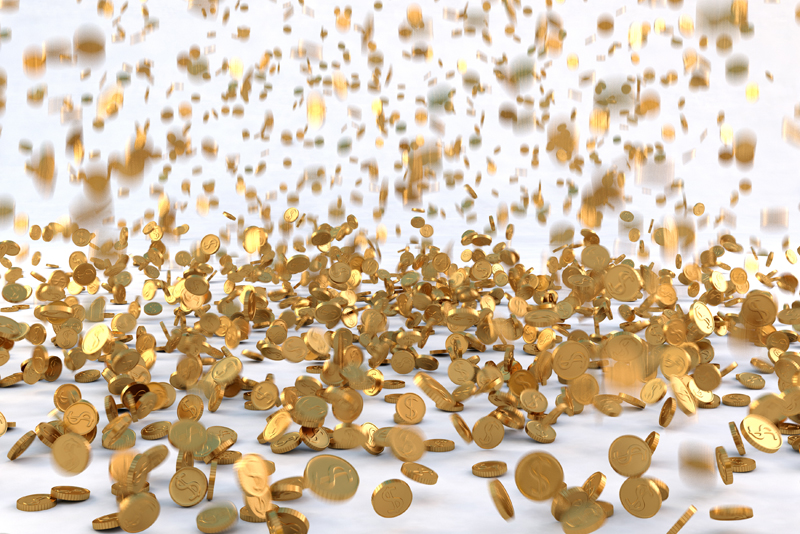 There is an old Chinese proverb that is quite suitable for today's times: "May you live in interesting times." Such are the times we live in today. Precious metals prices move in 10 percent movements in a matter of days. Currencies change in value in a few days that would have been considered very dramatic in the past. There is still economic turmoil all around that is affecting the coin market greatly.

If you listen to the radio or watch TV, you have been bombarded with commercials from many unknown buyers of precious metals/coins. Pawnshops have increased their advertising bout buying scrap gold and silver. Many PayDay loan places are even buying scrap gold.

Unfortunately, most of these places are nothing but rip-offs. If you have scrap gold or coins to sell, do your homework and research these "offers" before you decide to sell. Be sure to get more than one offer. It doesn't matter how friendly the person behind the counter is, he is buying your coins and gold to make a huge profit for himself. Make your friends and relatives know that there are price guides available for coins. Teach them how to use these guides!

With the high rate of unemployment these days, many people are finding it necessary to sell off their prized possessions to make ends meet. Many of these people wind up having to sell their scrap gold and/or coins just to pay a major bill. And of course they wind up selling their gold and coins to the first place they see advertising that they buy gold, silver, and coins.

These outfits are usually the worst places to sell your coins or gold to. They buy gold, silver, and coins as cheaply as possible so as to maximize their own profits at the expense of their customers. Don't let this scenario happen to your friends and relatives! There are actually some legitimate buyers of scrap gold, silver, and coins out there, despite all of the con-artists and unethical buyers.

As previously mentioned, do your homework and research and keep control of your items that you want to sell. Do not mail off your items unless you have a weight and an agreed rate that you will be paid for your items. The same rules apply if you are in the market to invest in precious metals.

Don't believe any fancy ads you see, hear, or read! With a little research you will see through their lies and untruths. Beware of the upsell, the bait and switch tactics, and their use of fear to sell you something. Most of these marketing companies use commissioned salespeople to sell their products and services. These salespersons get a commission averaging 20%-50% of the sales they make.

These companies make it sound so easy to invest your money with their company. And since most people are lazy and don't want to do the due diligence to spot these conartists, they are usually taken advantage of. You work hard for your money. Don't be foolish with it.




Related Articles
Editor's Picks Articles
Top Ten Articles
Previous Features
Site Map





Content copyright © 2021 by Gary Eggleston. All rights reserved.
This content was written by Gary Eggleston. If you wish to use this content in any manner, you need written permission. Contact Gary Eggleston for details.