Notebooks Help To Keep Your Mind Clear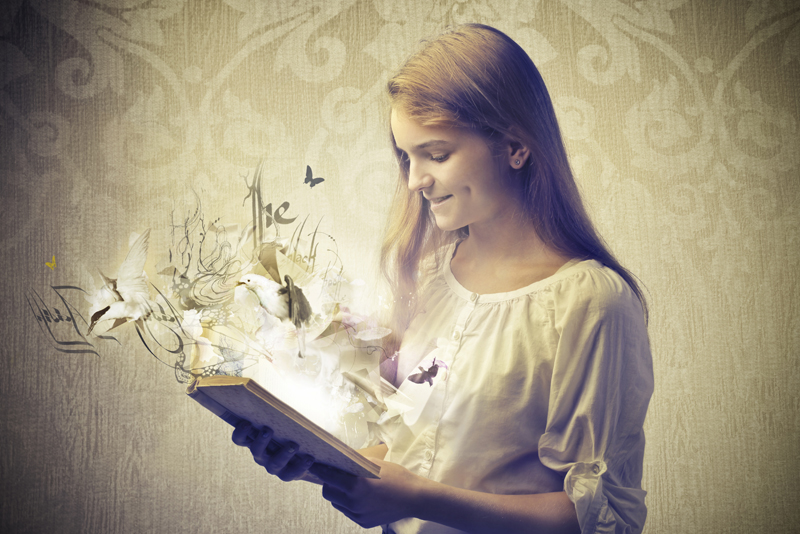 This self development article is about the assets of keeping a little notebook with you at all times. By 'notebook' I mean the old-fashioned paper type with an ideal size of 8cm by 12cm. It is, in essence, your short-term working memory: a place to document things that come to mind to clear your brain of clutter.
Notebooks - Who they are for
You may well have your entire professional and personal life on your computer. You may already be using specially designed software, or your mobile phone, or organizational tools like electronic calendaring, instant messenger, SMS, and other communication services.
However, people also seem to find value in using little notebooks in their business, professional, and personal lives as a great way to keep the mind clear. This article discusses the benefits of using a little notebook alongside your other technology and gadgets.
Notebooks - When to use them
Remember the occasions when you needed to write down someone's phone number quickly and scribbled it on your palm with a biro or on the back of an envelope? Or when you wrote important things on a serviette at a restaurant? It has been found that if you completely get rid of scraps of paper, etc., you achieve greater clarity in your mind (and life).
Keep your notebook with you at all times, especially by your bedside so when you wake in the middle of the night with a creative thought or a solution to a longstanding problem, you can jot it down immediately. You will be quite surprised when you read what you have written in the morning, and seen what your brain has been up to.
Being organized is a learned behaviour and the use of a paper notebook has been found to transform lives.
Notebooks - What to write in them
List everything that comes to mind. At first, it will mainly be things that you have to do in your hectic life. The brain thrives on simplicity. If it overloads this can cause frustration, confusion, despair, health problems, breakdowns, and more. If you use a notebook to clear your mind of all your racing thoughts, you will find that once on paper they actually disappear from your mind. List both 'simple' and 'deeper' things such as:
* Films to see
* Books to read
* Meeting agenda
* People to phone
* Take the dog out
* Sort the gas bill
* Creative thoughts
* Restaurants to try
* Get the car serviced
* Wording for a new poem
* Items to repair at home
* Sheet music or CDs to buy
* Replace the old soap on the sink
* Thoughts on your next article, blog, etc
* Things to tell your spouse, child, friend, etc.
In a nutshell, document anything that enters your mind.
Notebooks - Their assets
The main asset of notebooks is that they help to declutter your brain. The freer you keep your brain, the more space it has for creative thinking. Other assets include:
* Everything you need to do is in one place
* Increases productivity (work and social)
* Organises your thinking - this, in turn, helps you achieve your goals
* You do not need to rely on your memory so you never forget to action something
* Improves your reliability - you always remember items to take to a meeting, promises you made, etc.
* Keeps you focussed and on track - contributes highly to personal, professional and business success
* Saves energy and time – with everything in one place, e.g., items to buy from shops, you do not do wasted journeys because you have forgotten something
Notebooks - How to use them
Do not have lots of notebooks all over your home or workplace. It has been found best to use just one and allocate a separate page for different categories. Keep it with you all the time and items that need transferring to your computer, etc., can be done the next time you are there.
For items that have to be actioned by a particular time, use your notebook in conjunction with a date-diary. Decide which are urgent for a particular date and write these ones straight into your diary for that day.
If you have a page entitled 'Things to be done', as you action them put a line through the item. If you just tick them off, your brain will re-read them as you scan down the page. Having a line through them allows your brain to ignore them as items that do not need reading again.
If there are people you regularly liaise with and need to remember things to tell them, have a separate page for each of these people. Then when they phone or when you meet up, simply go down your list.
Notebooks - Self Development Summary
Computer programmes and other technology have great flexibility for keeping projects and records organized but there is still a place for paper notebooks alongside your other gadgets. This self development article shows that if you keep a notebook with you at all times it helps to keep your brain clear, produces a more relaxed state of mind, and allows space for creative thinking.
To receive further articles do visit the 'FREE Self Development Newsletter' link below. For my Background, Passions and why I write articles like these, see:
Dr JOY Madden
You Should Also Read:
Dr JOY Madden
FREE Self Development Newsletter
Other SELF DEVELOPMENT Articles


Related Articles
Editor's Picks Articles
Top Ten Articles
Previous Features
Site Map



Follow @WorkwithJOY
Tweet



Content copyright © 2022 by Dr JOY Madden. All rights reserved.
This content was written by Dr JOY Madden. If you wish to use this content in any manner, you need written permission. Contact Dr JOY Madden for details.