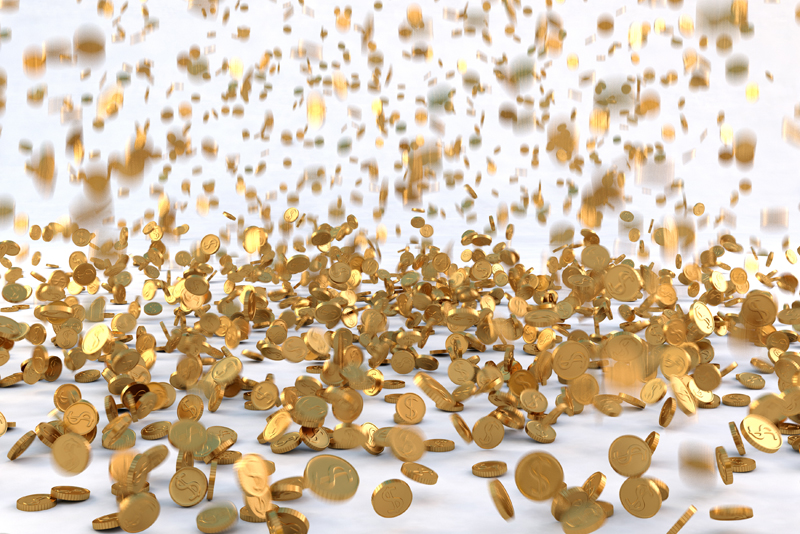 The recent high prices of precious metals has drawn a lot of attention to gold, silver, and platinum and the coins that are made from them. Now would be a great time to become educated about what a bullion coin really is. A bullion coin is a coin whose value is intended to be based upon its precious metal content. Bullion coins are minted by various government mints in various countries. Most types of bullion are considered legal tender, although they are seldom used as such.

Collectors primarily buy bullion coins for investment purposes. Although it is debatable just how good of an investment they really are. You really have to buy them at the right price and have the precious metals prices rise significantly to achieve this goal. However, due to their beauty and sometimes rarity in numbers, bullion coins are nonetheless very collectible in their own right.

The main thing that sets bullion coins apart from normal coins is the way that they are sold. A two-way market aka as a pipeline is necessary for a successful bullion program to work. The government mint that produces the bullion coins sells them to a few large distributers. The two-way market begins with these large distributers, who then mark up the price of the bullion coins and then sell them to smaller distributers, who sell the coins to their network of retailers who then sell the bullion coins to collectors and investors.

While a government is not an investment firm as they normally don't buy the bullion coins back from the public, the coins can still be considered to be an investment because some of the bigger distributers do buy the bullion coins back from collectors. Smaller distributers are less likely to purchase bullion coins back from the public.

Do to the two-way market collectors must pay a premium not found on other types of coins. Bullion dealers mark up the prices of the bullion coins to make a small profit from buying and selling the bullion coins. This is their profit from handling the coins. Bullion coins are more a phenomenon of the 20th and 21th century.

Some pre-20th century examples do exist, mainly some ancient coins that were struck containing metal equal to their face value. One example is the silver shekel of Tyre, which was the preferred currency in the Middle East from around 126 B.C. to A.D. 69. The coin contained a minimum of 80 percent pure silver and was widely accepted as the legal tender of its day.




Related Articles
Editor's Picks Articles
Top Ten Articles
Previous Features
Site Map





Content copyright © 2021 by Gary Eggleston. All rights reserved.
This content was written by Gary Eggleston. If you wish to use this content in any manner, you need written permission. Contact Gary Eggleston for details.