Can Alcohol Lowers Chances Of Conception?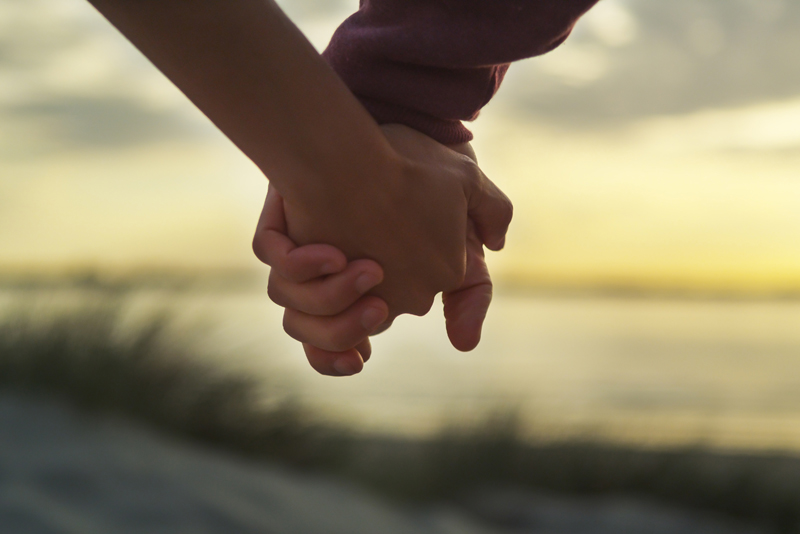 If you had planned to give up alcohol with a positive pregnancy test you may want to rethink your timing. Numerous studies show that cutting out alcohol in the months before getting pregnant could up the chances of conceiving, and it's not just female alcohol consumption that matters.
A Harvard study (1) discovered that when couples drank even moderately in the month before IVF they reduced their chances of conceiving with IVF by over 20%. Given the enormous cost - financial and emotional - of IVF it may be worth cutting alcohol out entirely in the months before conception is planned.
This huge study questioned 2,545 couples about the type of alcohol they drank, the amount they consumed and frequency of use prior to a total of 4,729 IVF cycles and it turned out that 41% of females and 58% of males consumed between one and six drinks per week prior to IVF.
The study results found that when women drank at least four drinks per week they had a 16% lower chance of having a take-home baby when compared to women who drank less than four drinks per week.
When both partners consumed at least four drinks per week, the chances of a live birth were even further reduced by 21% compared with couples who both consumed less than four drinks a week. Here's what the researchers concluded:
"Consumption of as few as four alcoholic drinks per week is associated with a decrease in IVF live birth rate."
In response to the study, the chairman of the British Fertility Society, Tony Rutherford suggested that:
"It may well be that couples who are already subfertile are more affected by alcohol that those who are perfectly fertile...If you are going to have IVF, my recommendation would be that it makes sense to avoid alcohol all together, from three months beforehand."
Other studies have come to the same conclusion; another study (2) - published in Fertility and Sterility - was the first to show that alcohol intake prior to IVF significantly lowers the chances of success. Two hundred and twenty-one couples with female infertility were studied at fertility clinics in California as they pursued IVF or GIFT cycles.
Female alcohol consumption was found to be associated with: a significant decrease (13%) in the number of eggs retrieved during IVF, a 2.86 increased odds of not becoming pregnant, and a 2.2 times increased chance of miscarriage.
One additional drink per day in the year before IVF was also found to drop the odds of conceiving raising the question of how longer term alcohol consumption influences fertility.
In this study male alcohol intake also had an impact; just one extra drink per day increased the risk of not fathering a child by 2.28 to 8.32 times, and the risks went up when drinking was closer to the IVF cycle.
Beer consumption prior to IVF was particularly shown to reduce live birth rates and to be associated with a significant increase in the risk of miscarriage by 2.70 to 38.04 times especially when beer was consumed in the month prior to the IVF/GIFT procedure. The researchers concluded that:
"This is the first study to report an association between alcohol use and reproductive endpoints of IVF and GIFT. Because alcohol use is ubiquitous, modifying drinking habits may increase assisted reproductive technology success rates."
A Swedish study (3) - also published in Fertility and Sterility - similarly set out to investigate the effects of alcohol consumption on female fertility. The researchers questioned 7,393 randomly selected women between ages 18-28 years and analyzed their fertility and pregnancy records.
These researchers discovered women who consumed more alcohol underwent more examinations for infertility compared to moderate or low consumers of alcohol and the researchers concluded that:
"High alcohol consumption was associated with increased risk of infertility examinations at hospitals and with lower numbers of first and second partus. It may be important for the female partner in an infertile couple to limit alcohol intake or to not drink at all."
In another study (4) - published in the American Journal of Public Health - 3833 women who had recently given birth, and 1050 women from multiple infertility clinics were questioned about their alcohol usage. The study found an "increase in infertility due to ovulatory factor or endometriosis with alcohol use" and found that "the risk of endometriosis was roughly 50% higher in case subjects with any alcohol intake than in control subjects." The study concluded that:
"Moderate alcohol use may contribute to the risk of specific types of infertility."
A similar study (5) - published in the British Journal of Medicine - examined the effects of alcohol on conception studying 430 Danish couples aged 20-35 years who were trying to conceive for up to six menstrual cycles. This study discovered that the odds of conceiving decreased with increasing levels of alcohol and the researchers concluded that:
"A woman's alcohol intake is associated with decreased fecundability even among women with a weekly alcohol intake corresponding to five or fewer drinks....it seems reasonable to encourage women to avoid intake of alcohol when they are trying to become pregnant."
Other studies on animals have also concluded that alcohol consumption prior to conceiving can up the odds of miscarriage and decrease pregnancy rates, if you are trying to conceive you might want to consider becoming tee-total until your baby has finished nursing!
This article is intended for informational purposes only and is NOT intended to diagnose, offer medical or nutritional treatment or replace medical or nutritional advice for which you should consult a suitably qualified physician or licensed dietitian.
I regularly post extra updates on new fertility research, tips and strategies, along with research on environmental toxins and fertility on my Facebook page
https://www.facebook.com/smartfertilitystrategies
References:
1. Effect of Alcohol Consumption on In Vitro Fertilization, Rossi, Brooke V. MD., et al.,Obstetrics & Gynecology: January 2011 - Volume 117 - Issue 1 - pp 136-142
2. Effects of maternal and paternal alcohol consumption on the success rates of in vitro fertilization and gamete intrafallopian transfer.Hillary Klonoff-Cohen PhD., et al., Fertility and Sterility, Vol. 79, Issue 2, Feb 2003, Pages 330-339
3. Effects of alcohol consumption on female fertility during an 18-year period. Jan Eggerd, et al., Fertility and Sterility, Vol 81, Issue 2, Feb 2004, Pages 379-383
4. Am J Pub Health 1994;84-1429-1432
5. BMJ. 1998 August 22; 317(7157): 505–510. Does moderate alcohol consumption affect fertility? Follow up study among couples planning first pregnancy. Tina Kold Jensen, et al.,


Related Articles
Editor's Picks Articles
Top Ten Articles
Previous Features
Site Map





Content copyright © 2023 by Hannah Calef. All rights reserved.
This content was written by Hannah Calef. If you wish to use this content in any manner, you need written permission. Contact Hannah Calef for details.