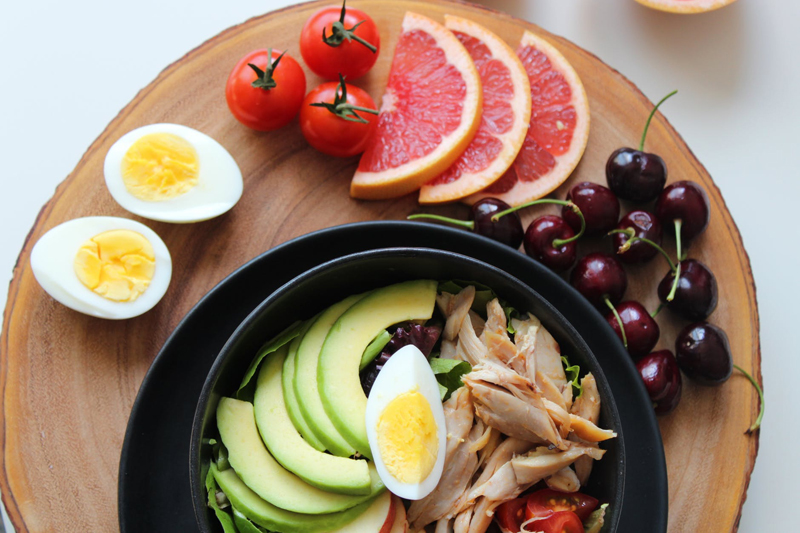 Barilla Plus Rotini is a multigrain pasta that has both protein and omega-3s in it. A 2oz serving has 4g of fiber and 10g of protein in it. It tastes delicious too!
Rotini is a twirly pasta - I love eating these in sauce because the sauce gets caught up in the swirls. This Barilla Plus rotini has a great flavor. So many old style multigrain pastas were cardboardy and just not good at all. This has a great pasta flavor. I've had this with sauce and with just regular butter / margarine and in all cases it's been great.
For nutrition, keep in mind a 2oz serving is 2oz of the *dry* macaroni :) You're not eating 2oz of final cooked product. So it's a healthy sized serving of cooked macaroni you're eating here. You get 210 calories, with 20 calories from fat. There are 2g of fat, with none being saturated or trans fat.
Nutrition wise, there is 35% Thiamine, 15% niacin, and 40% folates. Plus the 10g protein mentioned.
Now, as to the carbs. You begin with 38g of carbs. Take out 4g of fiber and that leaves 34g of carbs. Only 2g of those are sugars. The rest is the natural starch of the pasta.
So how does this compare with other pastas? Ronzoni's healthy harvest rotini is 42g - 6g fiber = 36g carbs. Mueller's whole grain pasta is 40g - 5g fiber = 35g carbs. A basic Prince rotini is 42g of carbs - 2g fiber = 40g net carbs.
So in the grand scheme of things, 34g of carbs is lower than other brands. The rotini is also very nutritious, with all the protein and vitamins it supplies. Now, you could of course argue that 34g is quite high for daily carb intake! I definitely agree that you shouldn't be eating pasta every day for lunch and dinner unless you have an active lifestyle. That is way too much energy coming in for someone who works at a desk and watches TV at night.
Also, if you get yourself used to a pasta diet - even a "healthy pasta diet" - it means you're far more likely to eat junk pasta when you are out and about. You'll keep wanting pasta, they won't have healthy pasta so you'll fall back to the unhealthy varieties out there. That's not good.
But if you're having friends over who hate grilled steak and broccoli, and pasta is a good "neutral dish" that everyone will love, this is the PERFECT alternative. It is really tasty. It is really good for you! It's not an odd "low carb" concoction. It's a healthy "multigrain" pasta which is so much better for you than a blanched white pasta. So it's win-win for any situation where pasta is going to be served.
Lisa Shea's Library of Low Carb Books


Related Articles
Editor's Picks Articles
Top Ten Articles
Previous Features
Site Map



Follow @LisaLowCarb
Tweet





Content copyright © 2018 by Lisa Shea. All rights reserved.
This content was written by Lisa Shea. If you wish to use this content in any manner, you need written permission. Contact Lisa Shea for details.