Places To Sell Your Coins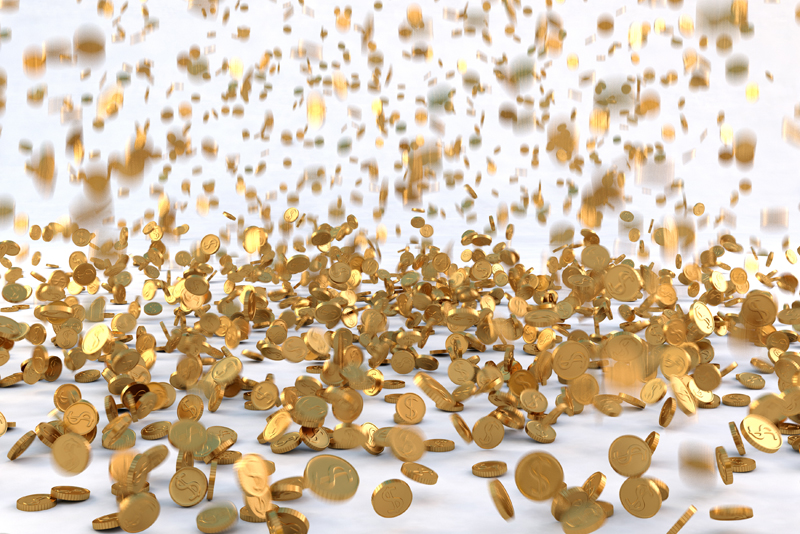 You might think that selling your coins would be a simple process. You go to your local yellow pages, look up coin dealers, and take your coins to the shop and take whatever the dealer decides to offer you, and you go home fat and happy. Granted this is what most people do, when they have coins to sell. However, this really isn't the best way to sell of your coins. More often than not, you are going to lose money and not even know it.

It's not that the local coin dealer is going to intentionally cheat you. He might already have a good stock of the type of coins that you are trying to sell him. Selling your coins to the local dealer is simply more convenient than doing some work to sell them for a better profit. Most dealers simply look at your pile of coins, "cherry pick" out the good stuff, and then make you and offer on the "melt" value of the rest if they are silver coins.

If you have some knowledge you can sort through your coins and sort out the more common dates from the less common dates. And if you know how to grade your coins, you can sort the coins out by their grade. Then if and when you take a trip to the local dealer, you can let him go through the rare dates pile and then let him make you an offer on the other pile of common dates.Of course there are many other ways to sell your coins, instead of depending on a local dealer's offer.

Become A Coin Dealer

If you are knowledgeable enough, you can set up your own coin shop. You can buy coins at wholesale and sell them at retail. This could be a good spare-time business to start. You probably should start out as a mail order coin dealer. Coins have been sold by mail order for years. You should read some books on how to set up a mail order business, and also find a good course on book on general Internet Marketing. It is beyond the scope of this article to tell you how to do this. If there are coin shows near you, you can set up a table and sell coins there.

Auctions

If you have done your homework and you know your coins have a good value, you could sell your coins through an auction house. Most traditional auction houses will take at least a 15% cut between the buyer and the seller. Of course you can sell your coins through online auction sites such as eBay. However, eBay's fess are getting quite expensive in their own right. There are other online auction sites that do charge less. You will have to do your own research here to find the best online auction sites.

Sight Unseen Auctions

Consigning coins to a sight unseen auction is also an option. This type of auction typically requires that the coins be slabbed instead of non-slabbed. Slabbed coins have been professionally graded by a third-party coin grading service. Here again not all slabbed coins are equal. There are a number of sub-standard third-party coin grading services that have sprung up lately. As long as you stick with a company like PCGS or ANACS, you will be fine.
Teletrade is probably the largest sight unseen auction in the trade. Like the auction houses the sight unseen auctions generally work on about a 15% commission. Do note the company's mailing expenses, minimum charges, and other fees. You may wind up making a lot less money than you had anticipated.

Bid Boards

Many coin dealers have a form of consignment known as a bid board. A bid board is a place where collectors can display their coins and other customers can write in an amount they are willing to pay for a given coin. It is sort of like a slow motion auction. Most online auctions are similar in operation to a bid board. True bid boards, constantly rotate the coins on display and some coins will be closing on any given day.

When a coin sells, the dealer takes a cut. This cut will depend greatly on the dealer. Selling coins through a mail order bid board is a bit more difficult. This method is normally used by dealers who have built up good mailing lists and have a good reputation. With the Internet, there might be possibilities for moving this type of enterprise online.

Consignment

If you can find a cooperative dealer, you can have the dealer sell your coins on consignment. This is good for the dealer because he doesn't have to invest his own money into the process. He can get a commission from selling your coins. Be sure that you set a minimum price for your coins, so that the dealer doesn't sell your coins for less than you want for them.

Classifieds

Selling your coins through a classified ad in a numismatic publication is another option. The main risk here is sending a coin to someone you don't know before you collect the money. Like a mail order dealer, you collect the amount up front and then you mail the coin to the buyer. You probably should allow the buyer a 15 day grace period to return the coin if they are not satisfied with it.



Related Articles
Editor's Picks Articles
Top Ten Articles
Previous Features
Site Map





Content copyright © 2021 by Gary Eggleston. All rights reserved.
This content was written by Gary Eggleston. If you wish to use this content in any manner, you need written permission. Contact Gary Eggleston for details.