Red And Blue Ration Tokens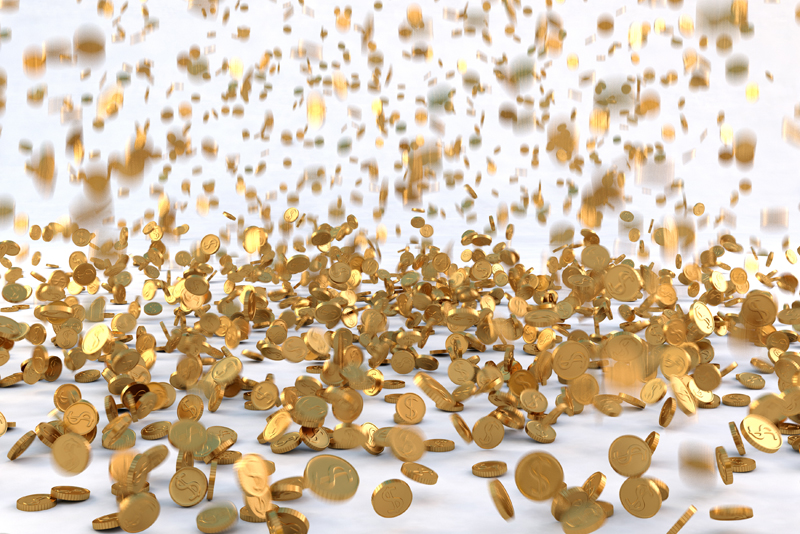 The Office Of Price Administration's red ration tokens ran in a series of 30 two-letter combinations and could be used to purchase meats, fats, fish and cheese. The blue token series could be used for purchasing processed foods. The letters are thought to have been an anti-counterfeiting measure as well as a way to ensure accountability in shipment. The letters also identified the dies used to make the tokens.

The OPA tokens were stamped, fiber discs, red or blue in color. Both colors bore the same design: OPA CLUE POINT or OPA RED POINT around the rim, with a star between each word and a large numeral 1 flanked by two small letters in the center. All of the lettering was incuse, and 1 is an outline form to give it a raised appearance, but it was actually flat.

Red tokens were more important and were more widely distributed. Both the red and blue tokens first appeared on Feb. 27, 1944. The red tokens used the following letter combinations: HC, HT, MM, MV, TH, TY, UC, UH, UT, UV, UX, UY, VC, VH, VT, VU, VX, VY, XC, XH,XT, XU, XV, XY, YC, YH, YT, YU, YV, YX. The MV series is called the key.

There are 24 blue token two-letter combinations: CC, CH, CT, CV, HH, HU, HV, HX, HY, TC, TT, TU, TV, TX, WC, WH, WT, WU, WW, UU, VV, XX, AND YY. The WC series is key. Originally, government officials wanted tokens 21 millimeters in diameter but the size dropped to 16 millimeters, still ensuring the tokens wouldn't jam pay telephones or vending machines.

Two aspects of the token production are impressive. The government allowed six months for their production, with anticipation of 50 million tokens being produced per day. Most manufacturers averaged only about 1.5 million tokens per day.

M.P. Pfeil, a Cincinnati engineer, president of Dayton Acme Co., a research and engineering company, thought it was possible to meet the government's expectations. He controlled the Osbourne Register Co., a private mint in Cincinnati.

Pfeil and W.W Osbourne traveled to Washington in the summer of 1943 to meet with OPA officials to determine their needs. OPA officials were uncertain whether the program could be pulled off. The other swing aspect were the token specifications. The tokens had to be uniform in color, nonfading, iridescent, chemically inert, non-toxic, non-poisonous, unbreakable, unbending, incombustible, and resistant to water and perspiration.

Lead-antimony and glass were considered as materials to use. Glass could break and the metal alloy would smudge ladies gloves. Plastics were being used in the war effort as paper and cardboard wore out pretty fast. More than 100 manufacturers were invited to bid on the material to be used in making the tokens. Only three responded and two offered bids that were considered to be two expensive. Pfeil's bid for vulcanized fiber tokens was accepted.

Osbourne Register Co. had to produce 2 billion tokens by Feb 27, 1943, an order that would fill 37 standard size freight cars. Osbourne ordered new presses and counting machines while advertising for new hires. Osbourne was able o hire 1,200 workers to fill three shifts, which ran seven days a week and succeeded in producing the necessary 50 million tokens a day.



Related Articles
Editor's Picks Articles
Top Ten Articles
Previous Features
Site Map





Content copyright © 2021 by Gary Eggleston. All rights reserved.
This content was written by Gary Eggleston. If you wish to use this content in any manner, you need written permission. Contact Gary Eggleston for details.