Can Chasteberry Help Female Infertility?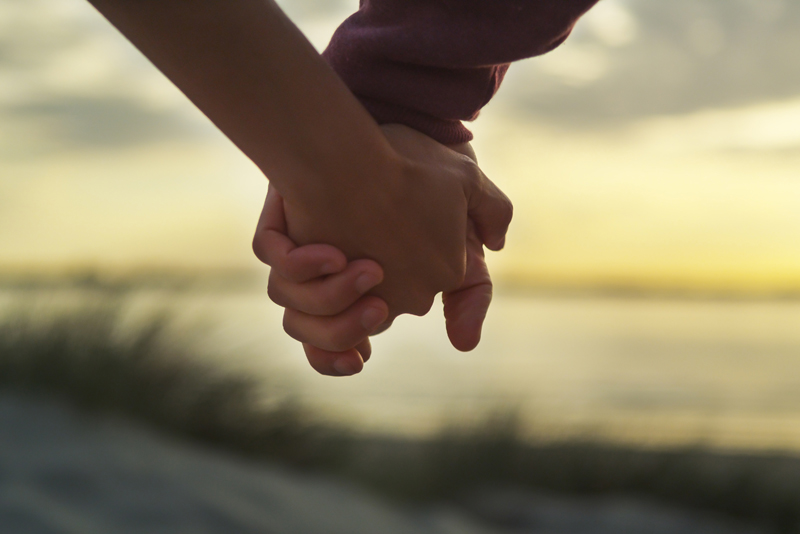 Chasteberry is an herb with a long tradition of helping to balance women's hormones to encourage conception. Chasteberry - also known as Vitex Agnus Castus - may be particularly useful for helping women to conceive when luteal phase defect is a problem and hormone levels - estrogen and progesterone - are low in the luteal phase.

Chaste tree berry has also been found to naturally lower elevated prolactin levels which can prevent ovulation. Some women do produce excessive prolactin in response to stress and Chasteberry may be especially helpful for helping to resolve this condition (latent prolactinemia).

A German study (1) set out to measure the effectiveness of Chasteberry on fifty two women who had both luteal phase defect and latent prolactinemia. This study gave 20 g of Chasteberry per day or a placebo and measured hormones on days 5-8 and day 20 of the menstrual cycle before and after three month of treatment. The study found that:

"...prolactin release was reduced after 3 months, shortened luteal phases were normalised and deficits in the luteal progesterone synthesis were eliminated. These changes were significant and occurred only in the verum (Chasteberry) group."

Significantly luteal levels of estrogen (estradiol) also increased in the group taking Chasteberry and two women conceived during the study.

Interestingly, Chasteberry is one of the major ingredients in the formula 'Fertility Blend' which was studied at Stanford and found to produced a 32% pregnancy rate in infertile women after a three month treatment period.

Chasteberry has also been studied - and found to be safe - in women with pre-menstrual syndrome.

"Vitex agnus castus (VAC BNO 1095 corresponding to 40mg herbal drug) is a safe, well tolerated and effective drug of the treatment for Chinese women with the moderate to severe PMS."

Although Chasteberry is thought to work primarily through increasing progesterone secretion, a German study (3) concluded that Chasteberry stimulates the release of dopamine-like substances which are likely responsible for the plant's prolactin suppressing effects:

"...dopaminergic compounds present in Vitex agnus castus are clinically the important compounds which improve premenstrual mastodynia and possibly also other symptoms of the premenstrual syndrome."

An Italian study (4) states that Chasteberry is a traditional treatment for a wide variety of female hormonal imbalances that cause:

* Menstrual disorders (amenorrhoea, dysmenorrhoea)
* Premenstrual syndrome (PMS)
* Corpus luteum insufficiency
* Hyperprolactinaemia
* Infertility
* Acne
* Menopause
* Disrupted lactation

"...the data available seem to indicate that VAC (Vitex Agnus Castus) is a safe herbal medicine."

Chasteberry is a component of a number of herbal fertility products such as 'Fertility Blend' and 'Chasteberry Plus' can also be purchased as a single herb.

It is important to consult with your physician about any nutritional supplements / herbal remedies that you wish to take. This article is for purely informational purposes and is not a substitute for medical advice or nutritional advice for which you should consult a physician and / or licensed dietitian.

Would you like articles like this delivered to your email weekly? Sign up for the Bellaonline weekly newsletter, it's free and the link is below.


1. Arzneimittelforschung. 1993 Jul;43(7):752-6. [Vitex agnus castus extract in the treatment of luteal phase defects due to latent hyperprolactinemia. Results of a randomized placebo-controlled double-blind study]. [Article in German]
Milewicz A, Gejdel E, Sworen H, Sienkiewicz K, Jedrzejak J, Teucher T, Schmitz H.

2. Maturitas. 2009 May 20;63(1):99-103. Epub 2009 Mar 9. Treatment for premenstrual syndrome with Vitex agnus castus: A prospective, randomized, multi-center placebo controlled study in China.
He Z, Chen R, Zhou Y, Geng L, Zhang Z, Chen S, Yao Y, Lu J, Lin S.

3. Phytomedicine. 2003 May;10(4):348-57. Chaste tree (Vitex agnus-castus)--pharmacology and clinical indications.
Wuttke W, Jarry H, Christoffel V, Spengler B, Seidlová-Wuttke D.

4. Drug Saf. 2005;28(4):319-32. Vitex agnus castus: a systematic review of adverse events.
Daniele C, Thompson Coon J, Pittler MH, Ernst E.


Related Articles
Editor's Picks Articles
Top Ten Articles
Previous Features
Site Map





Content copyright © 2022 by Hannah Calef. All rights reserved.
This content was written by Hannah Calef. If you wish to use this content in any manner, you need written permission. Contact Hannah Calef for details.