6 Ways to Curb Dietary Phthalate for Fertility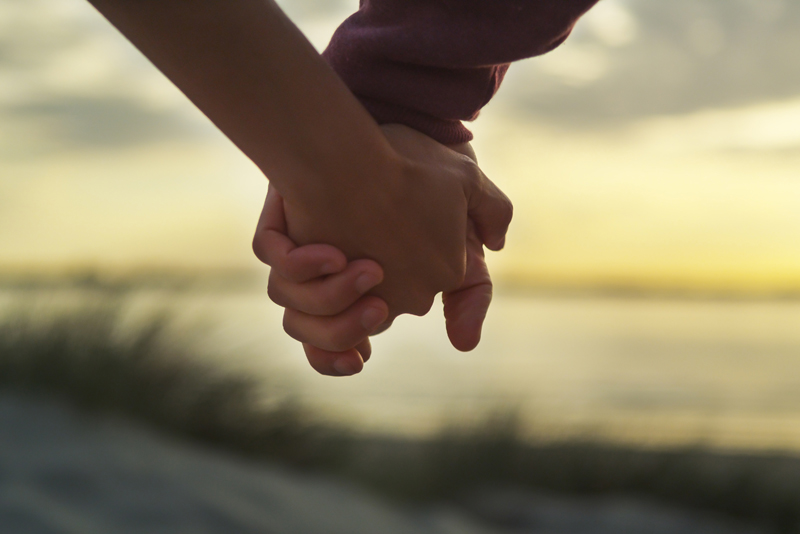 Higher body levels of phthalates have been linked with lower rates of success with assisted reproduction procedures such as IVF and phthalates have a special ability to disrupt normal, healthy endocrine function. Key phthalates of concern are bis(2-ethylhexyl) phthalate (DEHP), butyl benzyl phthalate (BBP), and dibutyl phthalate (DBP) which all display endocrine disrupting capabilities.
Higher phthalate levels during pregnancy and early childhood have also been linked with adverse developmental changes and neurological changes in babies and children so its smart to figure out how to reduce phthalate exposure before trying to conceive.
But phthalates are seemingly everywhere. They are especially concentrated in fast foods, non-organic personal care products and food packaging and extensive research show that many diets exceed the safety limits that have been set for diet alone.
It takes some serious smarts to figure how to radically reduce phthalate exposure. To successfully reduce exposure you can look forward to spending a little more time in your kitchen and at the farmer's market - and less time grabbing food-to-go. And, be prepared to break-up with your microwave and ready-prepared meal service unless everything isi packaged in glass or stainless steel!
Here are six key ways to get dietary phthalate exposure way down.
1. Reduce fast food.
Fast food tends to load up on phthalates from extended exposure to food processing equipment and non-stick, greaseproof, plastic or paper/board packaging.
Problematically, phthalates easily migrate into foods, especially fatty and acidic foods, from direct contact with packaging and processing equipment so fast food meals are a quick and reliable way to get a phthalate overload.
Studies which have completely cut fast foods, reduced pre-packaged foods and replaced them with home-made foods have found that this is one of the quickest, most radical ways to reduce phthalates levels fast (1).
"…BPA and DEHP (phthalate) exposures were substantially reduced when participants' diets were restricted to food with limited packaging" (1)
There seems to be a clear dose-dependent relationship between fast food consumption and phthalate levels so the more fast-food you eat the more you will load up on phthalate (2).
"We observed evidence of a positive, dose-response relationship between fast food intake and exposure to phthalates" (2)
2. Moderate Meat and Dairy Intake
Epidemiological research (3) has found that many diets already break the upper safety limits set for phthalates. The Environmental Protection Agency's has set a reference dose of 20 μg/kg-day as the upper limit for phthalate ingestion but diets of many reproductive-aged women far exceed this level. But it's important to note that higher dietary phthalate intakes are especially linked with certain categories of foods. Over-the-limit dietary phthalate exposure becomes especially likely when a high meat, high dairy diet is consumed (3). Here's a quick peak at some snippets from the research:
"We consistently observed high DEHP concentrations in poultry, cooking oils and cream-based dairy products" (3)
"…epidemiological studies showed positive associations between consumption of meats, discretionary fat and dairy products and DEHP" (3)
"Diets high in meat and dairy consumption resulted in two-fold increases in exposure" (3)
"DEHP in some meats, fats and dairy products is consistently found in high concentrations and can contribute to exposure""(3)
3. Reduce pre-packaged foods.
Food packaging, whether it's plastic, non-stick, greaseproof, paper or board, can allow phthalates to migrate into food. Simply eating more fresh foods which have not been canned or pre-packaged and less packaged stuff is proven to radically drop phthalate absorption.
"DEHP metabolites (phthalates) decreased significantly during the fresh foods intervention" (1)
4. Check packaging to food volume ratio
Phthalate migrations into foods is influenced by something called the surface size to volume ration. This simply means that when you buy pre-packaged foods, take a hard look at how much packaging is directly in contact with a food.
For example, if you buy pre-sliced cheese or meat, with a little sheet of plastic film tucked between each slice your food has a lot more packaging exposure than meats and cheeses which are sliced to order in a deli. And an individually packaged cheese string has a high volume of packaging per volume of cheese.
Smaller packages of individually packaged, single-serving food items means food has greater exposure to packaging. So think big. Think about buying bigger packs of organic butter, cutting it into portions and freezing some for later use, skipping pre-sliced products and options for sliced on demand, avoid small servings of food tightly wrapped in packaging, especially if the food is fatty or acidic.
5. Check Sell By Dates
Phthalate migration into food is increased by the duration time food spends squished up against packaging. Foods which are closer to their expiry tend to have far higher phthalate levels so keep that in mind when you shop.
"The content of PAEs (plasicizers) in convenience foods near their expiration date was much higher…"(4)
6. Buy Local
If you have a local farmers market buying locally grown food is another way to help cut phthalate exposure. Many commercially grown vegetables are produced in plastic film greenhouses surrounded by plastic ground cover and this can lead to higher phthalate levels in commercially grown vegetables, especially lettuce, celery and leafy produce (5). Buying from local farmers may reduce the levels of phthalates in your salad bowl by reducing food exposure to plasticizers.
I regularly post extra updates on new fertility research, tips and strategies, along with research on environmental toxins and fertility on my Facebook page
https://www.facebook.com/smartfertilitystrategies
References:
(1) Environ Health Perspect. 2011 Jul;119(7):914-20. doi: 10.1289/ehp.1003170. Epub 2011 Mar 30. Food packaging and bisphenol A and bis(2-ethyhexyl) phthalate exposure: findings from a dietary intervention. Rudel RA1, Gray JM, Engel CL, Rawsthorne TW, Dodson RE, Ackerman JM, Rizzo J, Nudelman JL, Brody JG.
(2) Environ Health Perspect. 2016 Oct;124(10):1521-1528. Epub 2016 Apr 13. Recent Fast Food Consumption and Bisphenol A and Phthalates Exposures among the U.S. Population in NHANES, 2003-2010. Zota AR1, Phillips CA, Mitro SD.
(3) Environ Health. 2014 Jun 2;13(1):43. doi: 10.1186/1476-069X-13-43. Phthalates and diet: a review of the food monitoring and epidemiology data.
Serrano SE, Braun J, Trasande L, Dills R, Sathyanarayana S1.
(4) Food Addit Contam Part B Surveil. 2019 Feb 18:1-8. doi: 10.1080/19393210.2019.1574909. [Epub ahead of print] Migration of phthalates from plastic packages to convenience foods and its cumulative health risk assessments.
Yang J1,2, Song W2, Wang X2, Li Y1,3, Sun J2, Gong W2, Sun C1,3.
(5) Sci Total Environ. 2015 Aug 1;523:129-37. doi: 10.1016/j.scitotenv.2015.02.101. Epub 2015 Apr 8. Occurrence and risk assessment of phthalate esters (PAEs) in vegetables and soils of suburban plastic film greenhouses.
Wang J1, Chen G2, Christie P3, Zhang M3, Luo Y3, Teng Y4.


Related Articles
Editor's Picks Articles
Top Ten Articles
Previous Features
Site Map





Content copyright © 2022 by Hannah Calef. All rights reserved.
This content was written by Hannah Calef. If you wish to use this content in any manner, you need written permission. Contact Hannah Calef for details.