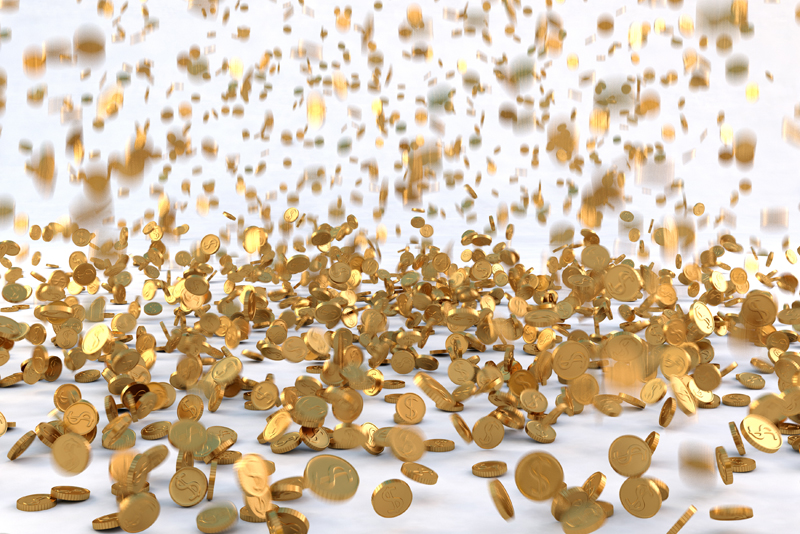 America's first nickel was first coined in 1866. The Shield nickel was created to replace five-cent Fractional Currency notes that were issued during the Civil War. Hardly anyone expected the nickel to become as important as it has over time. The Philadelphia Mint struck the first Shield nickels in 1866.
While the Shield nickel was considered to be an ugly coin, it managed to stay in circulation until 1883. The Shield nickels longevity was surprising for a number of reasons. Frequent die breakdowns were a continuous headache for the Mint.. Many surviving Shield nickels feature flaws resulting from cracked or shattered dies.

Counterfeit Shield nickels soon became a problem. The nickel hadn't even been circulated before many critics were predicting it would be counterfeited on a widespread scale. Many newspapers of the day reported the arrest and prosecution of nickel counterfeiters. Unfortunately, for every counterfeiter that was jailed, three more counterfeiters joined the ranks and created and passed more counterfeit Shield nickels.

The problem was especially bad in the larger American cities. Most of these cities were experiencing a large wave of foreign immigration. Most of these immigrants were not very familiar with the American money of the time period, and as such were easy marks for con artists.

The better counterfeit Shield nickels were of such a high quality that they probably fooled most of the population. Without a doubt they did occasionally got past the watchful eyes of bank tellers and some Secret Service agents. The main problem of the Shield nickels was its design. Nearly everyone agreed that it was an ugly coin. Many newspaper commentaries and letters to the editors blasted the coin's appearance.

Despite all of the problems associated with the Shield nickel, it still managed to fulfill its purpose. It established the five-cent nickel as an essential part of American currency. It paved the way for the existence of future nickel designs. None of this could have taken place without the existence of the Shield nickel.

The Philadelphia Mint struck around 15 million Shield nickels alone in 1866., which included a small number of proof coins. Patterns and proofs were available for collectors who could afford them and knew where to look for them.
The practice of counterfeiting Shield nickels crossed geographical and gender lines and extended to the entire lifespan of the Shield nickel.

Most of the counterfeit Shield nickels were made from lead and cast in molds. The quality of these counterfeits was generally poor. However, many genuine Shield nickels had a rough appearance themselves, which made it hard to spot the fake nickels.



Related Articles
Editor's Picks Articles
Top Ten Articles
Previous Features
Site Map





Content copyright © 2021 by Gary Eggleston. All rights reserved.
This content was written by Gary Eggleston. If you wish to use this content in any manner, you need written permission. Contact Gary Eggleston for details.