Moving Graphics from Illustrator to Photoshop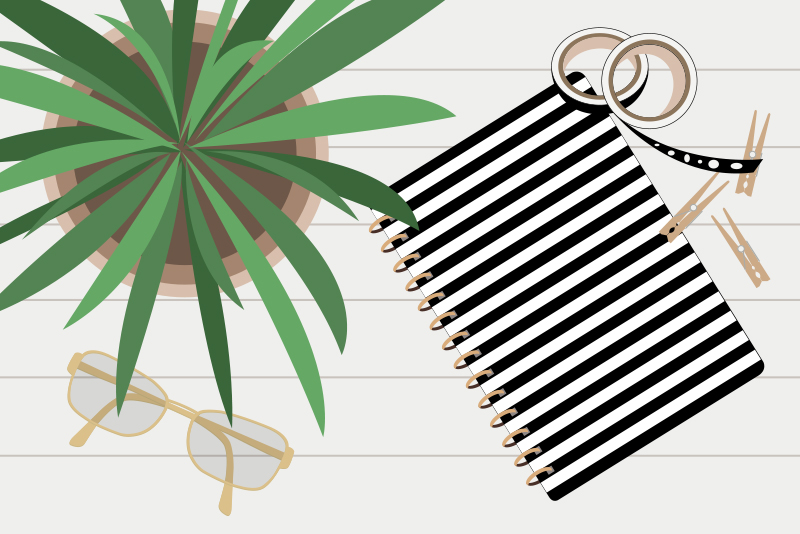 Many artists like to create artwork as vector art in Illustrator
R
and then move into Photoshop
R
to add special effects or for other reasons. When you move from Illustrator to Photoshop you have several options.
Copy/Paste into Photoshop
If you want to quickly move from Illustrator to Photoshop, the easiest method is to copy/paste your artwork into Photoshop. This works fine if you only have one layer of artwork. But what if you have several layers and still wish to retain those layers? You will need to copy/paste each layer individually or paste as a Smart Object (see below).
If you don't mind if the artwork will be combined into one layer, you will need to copy the artwork from all the layers in one step. Drag the Selection tool over the entire image to select all the artwork and copy as one graphic. (All the Illustrator layers should be unlocked.) Then move into Photoshop and paste. The Photoshop file should have the same resolution as your Illustrator file (for example 300 dpi).
Open Illustrator .as File into Photoshop
If you have saved your graphic as an Illustrator file, you can open the .as native file into Photoshop. Again, this option works best for single-layered artwork. As with the copy/paste method, the transparency is maintained but all the Illustrator layers will be combined into one Photoshop layer.
Export from Illustrator as a Photoshop File
If you want to retain your Illustrator layers, one way is to Export your artwork from Illustrator as a .psd Photoshop file. However, when using this method, your Illustrator artwork will be converted from vector to bitmap and therefore unscalable without loss of quality.
File - Export


In the Export dialog box, set the Format drop-down menu to Photoshop psd and click Export


In the Photoshop Export Options dialog box, set the Resolution to match what you are already working in (for example 300 dpi). Keep the defaults for the Options settings


You will get a new file with the .psd extension


Open that file in Photoshop and your artwork will still be on individual layers, with the transparency maintained.


Smart Object
When you copy/paste your Illustrator artwork into Photoshop and choose the paste as Smart Object option from the popup menu, your layers will be converted to one Photoshop Smart Object layer. This layer acts as a link to the original artwork. If you double click on the Smart Object layer icon in the Layers panel, you will be automatically taken back into Illustrator to edit the artwork. When you save the changes in Illustrator, the changes will be reflected in the Photoshop Smart Object layer.
Copyright 2018 Adobe Systems Incorporated. All rights reserved. Adobe product screen shot(s) reprinted with permission from Adobe Systems Incorporated. Adobe, Photoshop, Photoshop Album, Photoshop Elements, Illustrator, InDesign, GoLive, Acrobat, Cue, Premiere Pro, Premiere Elements, Bridge, After Effects, InCopy, Dreamweaver, Flash, ActionScript, Fireworks, Contribute, Captivate, Flash Catalyst and Flash Paper is/are either [a] registered trademark[s] or a trademark[s] of Adobe Systems Incorporated in the United States and/or other countries.


Related Articles
Editor's Picks Articles
Top Ten Articles
Previous Features
Site Map





Content copyright © 2019 by Diane Cipollo. All rights reserved.
This content was written by Diane Cipollo. If you wish to use this content in any manner, you need written permission. Contact Diane Cipollo for details.