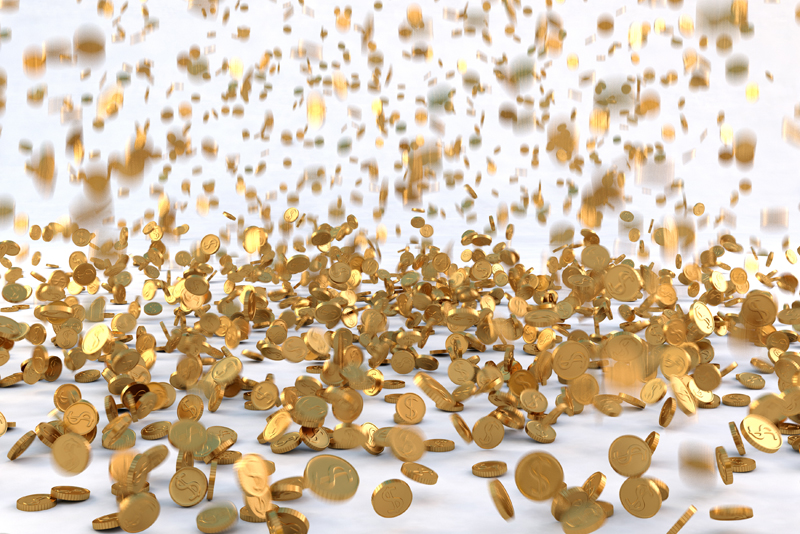 Many years ago we had an Assay Commission. The Commission's only purpose was to examine coinage annually and attest to the fineness of the bullion coins. Although the Assay Commission's job was mainly ceremonial, it was quite prestigious to be named to this commission. Occasionally the U.S. Assay Commission did find some underweight coins or coins that were below the standard alloy.

In one of these rare instances when the Commission found something wrong during one of its annual meetings, the 1881 body discovered that about 3,000 Carson City Mint dollars had been struck in 1880 from an alloy that assayed .892 fine instead of the .900 fineness required. It is unclear from Mint records as to whether these dollars were either recovered or melted down.
The original tolerance for silver dollars was 1.5 grains. The Commission of 1895 reported finding one dollar dated 1884 that was 1.51 grains below the normal weight. Since that time the specifications were changed to allow six grains.

The most unique job of the 1971 Assay Commission was that for the first time in its history, there were no silver coins to examine. The Commission met on Feb 10, 1971, which was way too early in the year to receive any of the 40 percent silver Eisenhower dollars that were struck that year. The Commission was merely there to check the 1970 coins, which had no silver content. One of the perks for the Commission members were the Commission medals. As far back as 1969 collectors were offering an average of $145 per medal.

Several of the Assay Commission medals depicted coins. For example, the 1965 medal had the 1964 Kennedy half dollar. The 1881 medal depicts Liberty and Justice before a coin press. The first instance of a president appearing on the medals while in office was on the 1880 Assay Commission Medal.

Jimmy Carter abolished the Assay Commission in 1977. When the government resumed issuing gold and silver coins, there was a movement to revive the Assay Commission. It was pointed out that there was never any legal requirement for the Commission's existence in the first place. The last of the 1,500 Assay Commission medals were sold in 1978, while others were given to various government officials, and the remainder were melted.

The first U.S. Assay Commission medals were issued in 1860. The first Commission to examine to examine and weigh the coins was established in 1823. this ultimately became the Assay Commission, appointed each year to conduct tests and review the production records of the Mint.



Related Articles
Editor's Picks Articles
Top Ten Articles
Previous Features
Site Map





Content copyright © 2021 by Gary Eggleston. All rights reserved.
This content was written by Gary Eggleston. If you wish to use this content in any manner, you need written permission. Contact Gary Eggleston for details.