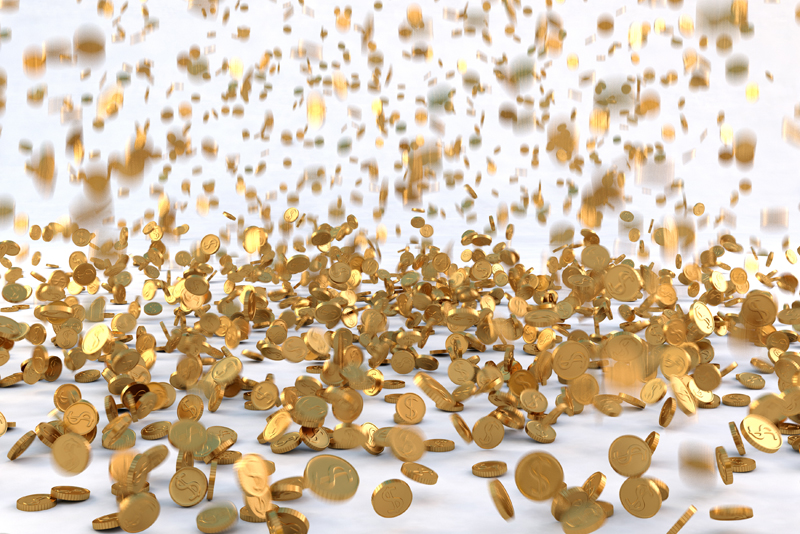 Some coin collectors have come upon coins that have an indented line around the obverse side just in from the rim of the coin, and they wonder if the coin came like this from the mint. More than likely this damage to the coin occurred to the coin after it left the mint. The damage most likely came about because the coin was crimped into a ring to attach the coin to a piece of jewelry. This damage will certainly reduce the value of the coin.

Most coins that were made into jewelry have most certainly lost their collector value, except for some very high-value coins. It is virtually impossible to add a coin to a piece of jewelry without the coin incurring some kind of damage in the process. This especially applies to rings or bezels.

Another source of damage to a coin is the practice of soldering the coin to some part of the jewelry. Both gold and silver solder are available for coins with a precious metal content. Once the coin has been soldered, it is nearly impossible to remove the tell-tale traces of the solder. This is something a smart collector will look for.

Another type of damage that can occur to coins previously used as jewelry, is that some of the rim metal covers the parts of the letters that appear next to the rim. You may wonder how this type of damage may happen. If the rim metal is a thin layer, that has a distinct separation from the metal in the letters or field, then it is likely that the coin has been squeezed into a bezel or ring, used to attach the coin to a piece of a jewelry.

When the band is crimped around the rim of the coin, it sometimes squeezes the metal out in a thin layer over the lettering or the design next to the rim. Sometimes you can even find the ring still on the coin, where it is often mistaken for a striking problem of some type. If the ring is still in place, be sure to check the inside edge and you will often find where the attachment tab broke off.

It is virtually impossible to mount a coin into a bezel or ring without damaging the coin in some fashion. Almost certainly the bezel ring will damage the rim of the coin, and after the coin has been mounted in place for a time, the collector value has dropped by several grades. It is much better to use a rather common-date coin in a middle or lower grade to use for coin jewelry. This way the loss in value is very much minimized.



Related Articles
Editor's Picks Articles
Top Ten Articles
Previous Features
Site Map





Content copyright © 2021 by Gary Eggleston. All rights reserved.
This content was written by Gary Eggleston. If you wish to use this content in any manner, you need written permission. Contact Gary Eggleston for details.