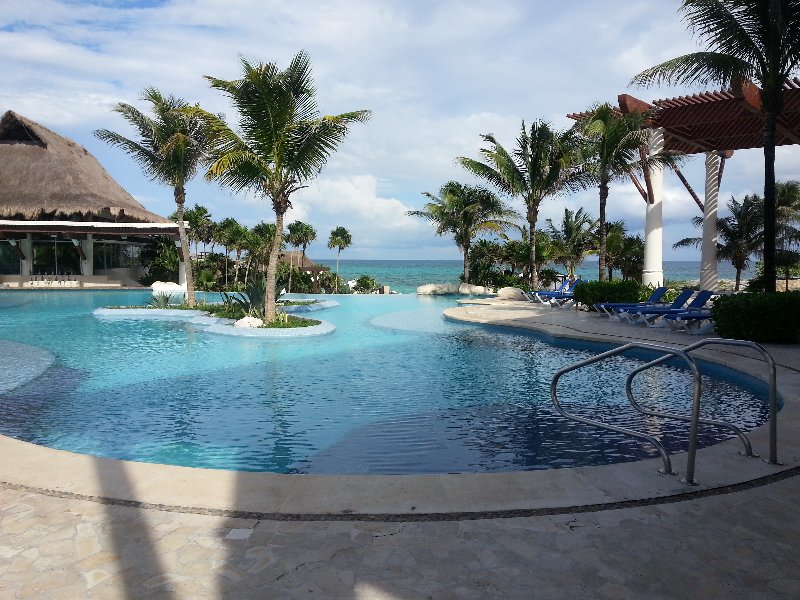 It's a new year and many brides-to-be may be planning a wedding this year. Part of the pre-nuptial package of course has to do with your honeymoon – a unique time when you embark on your first adventure as man and wife.

Like the wedding, you want the honeymoon to be perfect and having to plan beyond the actual nuptials may place yet more stress on you. It doesn't have to be this way and there are ways to bypass some of that stress – and actually make it a lot of fun.

Your honeymoon is a unique time. It's both the beginning of married life and the first adventure you and your spouse will take together as a married pair. Like the wedding, you want the honeymoon to be perfect, but, like the wedding, planning it can be a bit daunting. As with anything, there are ways to minimize the hassle and to maximize what's important: celebrating this new chapter as a married couple.

First and foremost, you should sit down with your spouse and figure out how long both of you can afford to be away – and how much you can afford to pay for your honeymoon. Where you go will depend on how much you want to spend and how far flung you want your honeymoon haven to be from home.

There are so many options that narrowing down your destination can be a challenge in itself. Do you want to leave the US or do you want to go abroad - and if so, how far do you wish to travel? Do you want to go to an all-inclusive beach destination, or would you rather set sail on a cruise? Perhaps you'd like to explore the castles and culture of Europe or delve into the delights the mysteries of South America? If you're having a winter wedding, perhaps you'd rather book a stay at a cozy ski resort?

The choices are endless but again, they are based on your budget.

It's a good idea to make a timeline at least six months from the date of your wedding so that everything will be in place after the Big Day. Once you've settled on your budget and your destination, you need to look into details such as documents needed for travel (if you are going overseas) make your hotel and flight reservations - and organize your life accordingly.

It's important that you and your new husband give yourselves enough leeway and to feel that you've made the best decision possible when it comes to planning this first trip as a married couple. Many travelers prefer to use the services of a reliable travel agent, rather than just point and click on their computer and do the legwork themselves. Any agent associated with the American Society of Travel Agents (ASTA) is highly reputable and can assist you in planning a seamless honeymoon. Simply tell them what you're looking for, where you want to go, how much you wish to spend and they take it from there. They will also make sure that you have the proper documentation for your trip.

Just keep in mind your ultimate goal. This time is supposed to be fun, exciting - and romantic. It should also pave the way for a lifetime of wonderful trips together.







Related Articles
Editor's Picks Articles
Top Ten Articles
Previous Features
Site Map





Content copyright © 2022 by Michelle da Silva Richmond. All rights reserved.
This content was written by Michelle da Silva Richmond. If you wish to use this content in any manner, you need written permission. Contact Michelle da Silva Richmond for details.