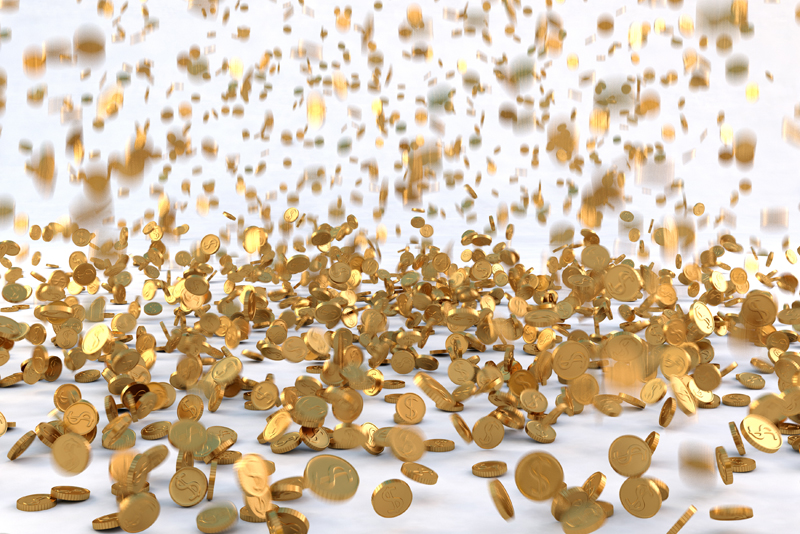 The topic of legal tender is one of the most misunderstood parts of coin collecting. By definition, legal tenser is money that can be used to: "Pay debts, both private and public." Please note "can" rather than "must." This difference is the sticking point most debaters stumble over, by arguing that legal tender has to be used, and must be accepted for any debt. Some debaters carry the concept even further and falsely claim that the refusal to accept cancels the debt entirely. This premise is totally wrong

Many coin collectors are often confused by statements that proof coins and commemorative coins are legal tender. This is true as far as it goes. Unfortunately the public, if given the opportunity will spend a proof coin for its face value, not realizing the coin's true value. Some silver American Eagles enter circulation in this fashion.The buyer, never realizing the value of the coin as he or she merely concentrates on the coin's stated face value.

Many proof coins are liberated from unsuspecting relatives who collect coins, and the proof coins are spent for the face value of the coin. Coin dealers open proof sets to obtain the upper grade coins and discard the other coins of the set into general circulation.

Another confusing element of legal tender status are the various limits that have been applied to coinage and paper currency over the years. The silver three-cent piece was made legal tender up to 30 cents. The Act of 1853 put a limit of $5 on legal tender transactions for the first time. This action was continued by the Act of 1873, which also placed the same limit on Trade dollars. Congress has passed many Acts that have tinkered with coin's legal tender status.

The Act of April 22, 1864 imposed a 10-cent limit on the cent and 20 cents on the two-cent coins.

The Act of March 3, 1865 set the legal tender status of the three-cent nickel at 60 cents, and dropped the cent and two-cent pieces to four cents. However, the three-cent pieces could not be paid out by the Treasury Department for half cents, cents or two-cent pieces.

The Act of May 16, 1866 set the legal tender limit for nickels at $1, and also prohibited payment for half cents, cents or two-cent pieces. These are just a few examples of Congressional tinkering with the legal tender status of our coinage.



Related Articles
Editor's Picks Articles
Top Ten Articles
Previous Features
Site Map





Content copyright © 2021 by Gary Eggleston. All rights reserved.
This content was written by Gary Eggleston. If you wish to use this content in any manner, you need written permission. Contact Gary Eggleston for details.