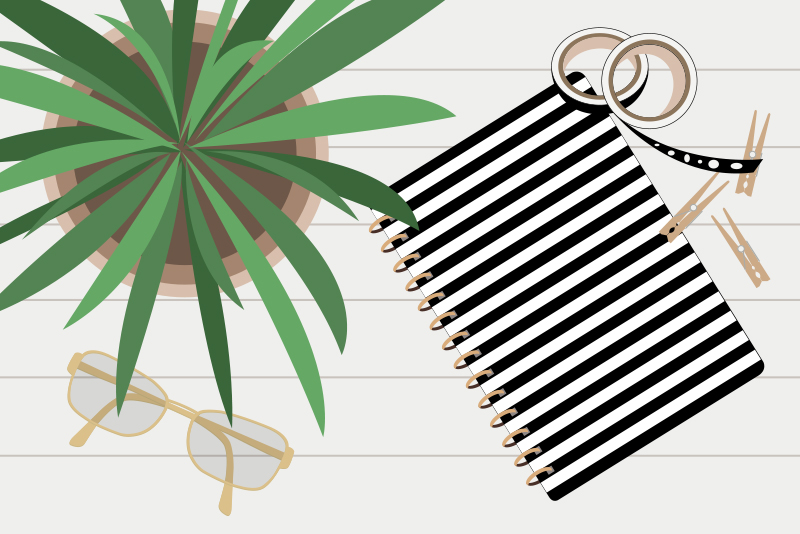 AppleR has released a new free app in the Mac App Store called iBooks AuthorR which streamlines the process for creating iBooks textbooks for the iPad. Your finished book can be submitted for sale on the Apple iBooks StoreR. In fact, you can only sale your book on iBooks Store. However, if your book is free, you can also offer it elsewhere.

iBooks Author has six built-in templates to get you started. Each template design has coordinated fonts, colors and etc but you can also customize these templates to match your book's style. You can save your customized template as a new template in the Template Chooser.

One of the reasons iBooks Author is user friendly is that the workspace is uncluttered, with the book navigation in the sidebar and a large workspace for building your page content. You can toggle the workspace between the portrait and landscape view.

You can add images and text into the placeholders in the template, reposition the page elements by simple drag and drop and choose from a variety of format styles, much like you can in MicrosoftR WordR or AdobeR InDesignR. You can import content created in Apple PagesR and Word.

Update: You can now import InDesign content.

You can add other built-in objects, such as tables, charts, text boxes and preset shapes or draw your own shape objects with the pen tool. You can also choose from several built-in multi-touch widgets:

Swipe-able image gallery with captions
Rotatable .dae 3D images
Interactive images with callouts, pan and zoom
Media - video and audio
Keynote presentation
HTML - Dashboard .wdgt Modules with web-based dynamic content
Review - interactive quiz

iBooks Author will automatically create and update a table of contents based on the content you add to the pages. The widgets are automatically numbered, ready to be referenced in your content. You also have the option to indicate words to include in a glossary.

When you are ready to preview your book, you will need your iPad connected to your computer. Your book will have both a portrait and landscape display. The portrait mode features the text and has thumbnails representing the media on the page. You can export your book for the iBooks Store in the ibook format, as a pdf or text file for other distribution. You also have the option to offer a sample version of your book in the iBooks Store, for those customers who would like a preview before buying the complete book.

Update: It is now possible to create a portrait-only or landscape-only book and an ePub.

Many of my readers are children's book authors and two problems frequently discussed are the difficulty of coding your own iPad storybook app and the high price tag for hiring an app developer to create your book app for you. Although you can't include the complex animations and interactions which are found in most storybook apps, creating an interactive book with iBooks Author might be an alternative to creating a costly iPad storybook app.

https://www.apple.com/ibooks-author/
https://www.apple.com/itunes/sellcontent/




Related Articles
Editor's Picks Articles
Top Ten Articles
Previous Features
Site Map





Content copyright © 2022 by Diane Cipollo. All rights reserved.
This content was written by Diane Cipollo. If you wish to use this content in any manner, you need written permission. Contact Diane Cipollo for details.