Improve Fertility With A Mediterranean Diet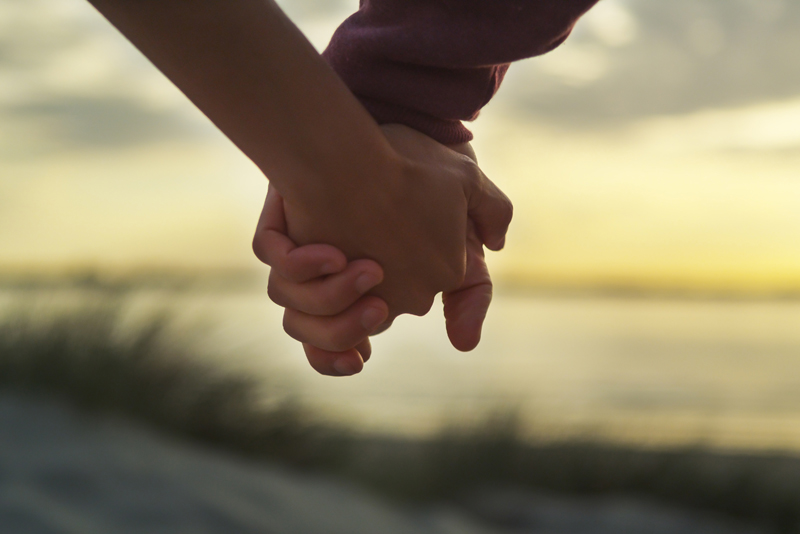 The Mediterranean diet is one of the healthiest ways to eat for heart health and research showns that the Mediterranean diet may boost fertility too. As is often the case, what's good for the heart is also good for fertility.

A Dutch study (1), followed 161 couples with infertility, who were pursuing fertility treatments at the Erasmus University Medical Center in Rotterdam and questioned them about about their eating habits in the previous month. Couples whose diets were richest in the foods typical of a Mediterranean diet had an astonishing 40% greater chance of conceiving.

A 2018 study (2) similarly found a benefit from eating a diet high in Mediterranean-type foods. Women who ate the highest concentration of Mediterranean-style foods had higher clinical ongoing pregnancy rates and live birth rates - 48.8% versus 26.6% - compared with women who ate diets with the lowest content of Mediterranean-style foods. Interestingly, this study found that the Mediterranean diet has the most benefit for women under age 35 years of age.

If your wondering exactly which Mediterranean foods are revered for their health and fertility benefits, here's the scoop. A Mediterranean diet is rich in a great variety of fresh vegetables, fruits, legumes / beans, nuts, olives, olive oil, fish, whole grains and fresh herbs. And here's the catch, most traditional Mediterraneans seldom eat out, preferring mostly home cooked food. If you want to steer your diet towards a more Mediterranean style try these five tips:

Tip 1. Add more legumes / beans to your diet. Beans make great additions to salads, soups and stews. Legumes can be added to many meat dishes too such as chili to reduce the meat content and up fiber and nutrient density of a meal. Use many different kinds of beans and lentils to add variety, and use dried beans that you've prepared yourself from scratch to avoid the BPA in canned beans. Do note that beans from BPA-free cans may have a similar contaminant to BPA called BPS so choosing beans from a BPA-free can is not a safe bet.

Tip 2. Switch oils oer to extra virgin organic olive oil for everything. Mediterraneans even dip their bread in it.

Tip 3. Eat a great variety of fresh fruits, vegetables and greens every day. Check out the 'dirty dozen' at the environmental working group's site, ewg.org to avoid the most pesticide-contaminated produce and eat plenty of colored fruits and veggies daily.

Tip 4. Eat fish a couple of times a week, preferably wild salmon.

Tip 5. Use fresh and dried herbs and spices in your foods liberally, add olives and capers too.

No one is quite sure yet how the Mediterranean diet boosts fertility but researchers suspect that the omega 3 and 6 fatty acids content of the diet may help to promote more favorable hormone levels. Couples eating aMediterranean style diet also had higher vitamin B6 levels, a factor shown in other studies to favor conception.

This article is purely for educational and informational purposes and is not intended to substitute for medical diagnosis or treatment or nutritional advice for which you should consult a physician or dietitian.

(1) Fertil Steril. 2010 Nov;94(6):2096-101. doi: 10.1016/j.fertnstert.2009.12.079. Epub 2010 Mar 1.
The preconception Mediterranean dietary pattern in couples undergoing in vitro fertilization/intracytoplasmic sperm injection treatment increases the chance of pregnancy. Vujkovic M1, de Vries JH, Lindemans J, Macklon NS, van der Spek PJ, Steegers EA, Steegers-Theunissen RP.

(2) Hum Reprod. 2018 Jan 30. doi: 10.1093/humrep/dey003. [Epub ahead of print]
Adherence to the Mediterranean diet and IVF success rate among non-obese women attempting fertility.
Karayiannis D1, Kontogianni MD1, Mendorou C2, Mastrominas M2, Yiannakouris N1.
You Should Also Read:
Can Eating Organic Help Your Fertility?
Fruits And Vegetables Help Endometriosis


Related Articles
Editor's Picks Articles
Top Ten Articles
Previous Features
Site Map





Content copyright © 2023 by Hannah Calef. All rights reserved.
This content was written by Hannah Calef. If you wish to use this content in any manner, you need written permission. Contact Hannah Calef for details.